Overview
Table of Contents
Recently, the FDA sent a letter to eight eye drop manufacturers warning them that their products were illegal and adulterated. These manufacturers include Walgreens, CVS, Boiron, DR Vitamin Solutions, OcluMed, Similasan, and TRP Company.
Summary of the FDA's Eye Drop Warning
The FDA gave these companies 15 days to respond with a plan of action, threatening legal action if corrections weren't made. The FDA also issued an import alert in an attempt to keep these drops from entering the country.
The two main issues can be summarized as illegal marketing and harmful ingredients:
Illegal Marketing
Part of the FDA's warning lies in the dishonest marketing and claims. For instance, Walgreens and CVS declared their various pink eye relief drops could also treat styes, allergies, and pink eye — all without FDA approval. CVS, Walgreens, and others claimed their drops could treat a variety of ailments, including glaucoma, cataracts, conjunctivitis (pink eye), and more without FDA approval which would be illegal marketing.
Drug wholesaler DR Vitamin Solutions, based out of Fort Worth, Texas, was cited by the FDA for their drops claiming to treat cataracts. These drops were found to contain N-acetyl-carnosine (NAC) which has not been proven to treat that condition.
Injuries From Eye Drops
The degree and type of injuries on these products cover a wide range of afflictions. Ongoing investigations have so far turned up these results amongst others:
Both CVS and Walgreens were revealed to have included a preservative called silver (silver sulfate or Argentum). This preservative has been linked to diminished night vision and irreversible discoloration of the skin and eyes.
The FDA found that the homeopathic medicine company Similasan AG's eye drops contained lethal levels of glycerin and sorbitol solution. Some of the company's other drops were contaminated with bacteria.
Similasan isn't the only company to sell contaminated eye drops. EzriCare and Delsam Pharma sold artificial tears that led to 81 bacterial eye infections. The presence of the drug-resistant strain of the bacteria Pseudomonas aeruginosa caused these drops to be recalled in May 2023. The side effects led to partial or permanent blindness, bloodstream infections, and other injuries.
The FDA is especially concerned due to the method of application: Since these drops are applied directly to the eye, the drops can bypass the body's natural defense system.
What Eye Drops Could Be Included?
According to the FDA and similar experts, the drops below could be included in a defective drugs & medical devices case. With many of the manufacturers being famous country-wide, there's a good chance you might have come across these in a store aisle — or in your medicine cabinet.
The affected products could include:
1. Boiron
Boiron Optique 1 Eye Drops
2. CVS
CVS Health Pink Eye Relief Eye Drops
3. DR Vitamins LLC
Vision Clarity Eye Drops
Life Extension Brite Eyes III
Can-C Eye Drops
Longevity Science Visual Ocuity
4. Natural Ophthalmics, Inc.
Women's Tear Stimulation Dry Eye Drops
Allergy Desensitization Eye Drops
Ortho-K Thin (Daytime) Eye Drops
Ortho-K Thick (Night) Eye Drops
Tear Stimulation Forté Dry Eye Drops
Cataract Eye Drops with Cineraria
5. OcluMed LLC
6. Similasan (CGMP violations cited in FDA's letter)
Similasan Dry Eye Relief
Similasan Allergy Eye Relief
Similasan Kids Allergy Eye Relief
Similasan Red Eye Relief
Similasan Pink Eye Relief
Similasan Kids Pink Eye Relief
Similasan Aging Eye Relief
Similasan Computer Eye Relief
Similasan Stye Eye Relief
Similasan Pink Eye Nighttime Gel
Similasan Dry Eye Nighttime Gel
7. TRP Company (CGMP violations cited in FDA's letter)
Dryness Relief
Pink Eye Relief
Allergy Eyes Relief
Red Eye Relief
Eye Strain Relief
Eye Lid Relief
Aging Eye Relief
Blur Relief
Floaters Relief
Twitching Relief
Stye Relief
8. Walgreens (CGMP violations cited in FDA's letter)
Walgreens Allergy Eye Drops
Walgreens Stye Eye Drops
Walgreens Pink Eye Drops
The FDA recommends that anyone who has used these drops speak to a healthcare provider.
Do I Have a Potential Case?
If you bought any of these drops, you may be entitled to financial compensation if an eye drops lawsuit is filed and successful. Berger Montage is at the forefront of consumer protection, including litigation involving defective drugs & medical devices, and has a national reputation for securing justice against large corporations. 
Contact Berger Montague
No one should have to wonder if their medication is helpful or not — or worse. People deserve the right to safe, trustworthy medications. When companies are dishonest, they need to be held accountable. If you've purchased one of the eye drops above, you could be entitled to financial compensation, even if you did not experience any adverse results.
Contact Berger Montague for a free case evaluation and more information on how we can help.

schedule a
free consultation
"*" indicates required fields
By clicking SUBMIT you agree to our Terms of Use and Privacy Policy and you are providing express consent to receive communications from Berger Montague via calls, emails, and/or text messages.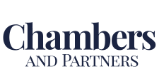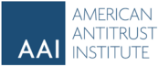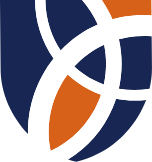 On the Cutting Edge of the Profession
Legal Intelligencer
Sign Up
For Our Newsletter