Overview
Table of Contents
Attention: Any current or former Premium Retail Services employee who has worked as a merchandiser.
Berger Montague has filed a lawsuit on behalf of merchandisers who work or have worked for Premium Retail Services, Inc. The case is being litigated in the United States District Court for the District of Massachusetts and captioned Fraga v. Premium Retail Services, Inc., No. 1:21-cv-10751-WGY (D. Mass.). The lawsuit alleges that Premium Retail Services knowingly failed to pay its merchandising employees for all of their time spent working and violated the Fair Labor Standards Act, 29 U.S.C. § 201, et seq. ("FLSA") and state wage and hour laws.
If you have worked as a merchandiser for Premium Retail Services, Inc. (which has now been acquired by Acosta), you may be owed unpaid wages and/or unpaid overtime compensation. Please fill out the contact form on this page for more information and an attorney or staff member from Berger Montague will contact you.
About the case
Premium Retail Services, Inc. is a retail solutions company that provides retail merchandising, strategy, and support to companies throughout the United States. Premium Retail employs merchandisers as non-exempt employees to perform these services for its clients.
According to the lawsuit, merchandisers are regularly required to drive between different jobsites during the workday. However, they are not compensated for their travel time even though driving between jobsites is part of the employees' continuous workday. Premium Retail requires merchandisers to clock in and out at each different jobsite. The lawsuit alleges that Premium Retail's systematic practice of not paying merchandisers for their time spent driving between jobsites during the workday deprives them of earned wages including overtime compensation.
Additionally, the lawsuit alleges that merchandisers routinely work off-the-clock each workweek without pay. Part of merchandisers' job duties include:
Mapping out job assignments
Opening and sorting shipped point-of-purchase displays required by each job assignment prior to arriving at each jobsite
Taking stock of material required by each job assignment
Matching displays with the appropriate project
Premium Retail, however, only pays merchandisers for work performed at the physical retail location jobsites, further depriving them of wages they have rightfully earned.
Does this lawsuit apply to all Premium Retail employees?
No. This lawsuit is specifically for hourly-paid employees who perform merchandising services for Premium Retail's clients and who are required to travel between job sites to complete their work. This includes, but is not limited to, employees with the following job titles:
Retail Specialist
Retail Zone Specialist
Retail Merchandiser
Reset Team Lead
Merchandising Team Member
If you do not have any of these job titles but are responsible for the following job duties, you may also be owed wages:
Auditing and stocking product
Building product displays
Updating product pricing and signage
If you are interested in participating in this lawsuit or learning more about the case, please fill out the form on this page.
Do I have to pay to consult with an attorney?
Berger Montague will speak with you about your potential claims free of charge. If we decide to represent you in a lawsuit, we will enter into a written contingent fee agreement with you. A contingent fee agreement means that we only get paid if we are successful in representing you.
About Berger Montague
The lawyers in Berger Montague's Employment & Unpaid Wages Group work tirelessly to safeguard employee rights and devote their energies to helping our clients achieve their goals. Our attorneys' understanding of federal and state wage and hour laws allows Berger Montague to develop creative strategies to vindicate our clients' rights and help them secure the compensation to which they are entitled.
If you have experienced unpaid wages, unpaid overtime compensation, unreimbursed business expenses, or other wage and hour violations under federal or state laws by your employer, please contact Berger Montague. Our award-winning employment lawyers are available to speak with you free of charge.
Berger Montague is a national law firm focusing on complex civil litigation in federal and state courts throughout the United States. For over half a century, Berger Montague has played lead roles in consequential, precedent-setting cases and has recovered over $50 billion for its clients and the classes they have represented. Berger Montague is headquartered in Philadelphia and has offices in Chicago, Minneapolis, San Diego, San Francisco, Toronto, and Washington, D.C.
Meet The Team
[ View Bio ]
[ View Bio ]
[ View Bio ]

schedule a
free consultation
"*" indicates required fields
By clicking SUBMIT you agree to our Terms of Use and Privacy Policy and you are providing express consent to receive communications from Berger Montague via calls, emails, and/or text messages.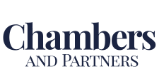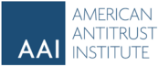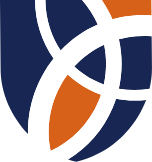 On the Cutting Edge of the Profession
Legal Intelligencer
Sign Up
For Our Newsletter