Berger Montague PC Announces the Filing of a Class Action Complaint to Recover Losses for Investors Who Purchased Medical Properties Trust, Inc. (MPW)
PHILADELPHIA, PA / April 14, 2023 / Berger Montague PC has filed a class action lawsuit on behalf of investors who purchased securities of Medical Properties Trust, Inc. ("Medical Properties" or the "Company") (NYSE: MPW) from July 15, 2019 through and including February 22, 2023 (the "Class Period"). The action, captioned Fiyyaz Pirani, Trustee of Imperium Irrevocable Trust v. Medical Properties Trust, Inc., et al., Case No. 2:23-cv-486 (the "Pirani Action") was filed in the United States District Court for the Northern District of Alabama.
Another related class action pending against Medical Properties was filed in the United States District Court for the Southern District of New York. The plaintiff in the related class action issued a notice of its filing pursuant to the federal securities laws which triggered the deadline of June 12, 2023 for any Medical Properties investors to seek to be appointed as a lead plaintiff. The filing of the Pirani Action does not change the June 12, 2023 deadline.
Important Deadline Reminder: If you are a member of the proposed Class, you may move the court no later than June 12, 2023 to serve as a lead plaintiff for the proposed Class. You need not seek to become a lead plaintiff to share in any possible recovery. If you suffered losses, would like to discuss Berger Montague's investigation, or have questions concerning your rights or interests, please contact attorneys James Maro at [email protected] or (267) 637-3176, or Andrew Abramowitz at [email protected] or (215) 875-3015, or visit: https://investigations.bergermontstg.wpengine.com/medical-properties-trust/
NO CLASS HAS YET BEEN CERTIFIED IN THE ABOVE ACTION. UNTIL A CLASS IS CERTIFIED, YOU ARE NOT REPRESENTED BY COUNSEL UNLESS YOU RETAIN ONE. YOU MAY RETAIN COUNSEL OF YOUR CHOICE. YOU MAY ALSO REMAIN AN ABSENT CLASS MEMBER AND DO NOTHING AT THIS POINT. AN INVESTOR'S ABILITY TO SHARE IN ANY POTENTIAL FUTURE RECOVERY IS NOT DEPENDENT UPON SERVING AS LEAD PLAINTIFF.
The complaint in the Pirani Action alleges that Medical Properties and certain members of senior management of the Company (collectively "Defendants") violated Sections 10(b) and 20(a) of the Securities Exchange Act of 1934 and Rule 10b-5 promulgated thereunder by the Securities and Exchange Commission.
Specifically, according to the complaint, Defendants made materially false or misleading statements and/or failed to disclose, inter alia, that: (i) the Company masked the distressed state of its tenants through sale-leaseback arrangements which were essentially round-robin transactions in that they allowed debt-saddled tenants to meet their obligations in the short-term; (ii) the Company fraudulently transferred hundreds of millions of dollars in what amounted to a bailout of financially distressed tenants; (iii) the Company concealed its fraudulent transfers with fake construction projects with purportedly high capital expenses, despite the fact that the Company entered into "triple-net leases," which meant that its tenants were obligated to pay a significant portion of expenses, such as real estate taxes, insurance, and maintenance; and (iv) as a result, the Company's public statements, including those with respect to the Pennsylvania Properties (as defined in the complaint), were materially false and misleading at the time they were made.
The complaint alleges that on February 23, 2023, before the market opened, Medical Properties issued a press release announcing its financial and operating results for the fourth quarter and full-year ended December 31, 2022, and disclosed an impairment charge of $171 million related to the Pennsylvania Properties, as well as a $112 million write-off of unbilled rent to Prospect. Also on February 23, 2023, the Company announced that Emmett E. McLean, Medical Properties' Executive Vice President, Chief Operating Officer, and Secretary, was stepping down, effective September 1, 2023. McLean had been with the Company for more than 20 years.
Following this news, the price of Medical Properties shares fell 8.7%, or $1.06, from a closing price on February 22, 2023 of $12.20 per share to a close on February 23 of $11.14 per share. By March 1, 2023, the Company's stock had fallen 17.5%, closing at $10.07 per share – a loss of market capitalization of in excess of $1.25 billion.
Berger Montague, with offices in Philadelphia, Minneapolis, Washington, D.C., San Diego, San Francisco, and Chicago has been a pioneer in securities class action litigation since its founding in 1970. Berger Montague has represented individual and institutional investors for over five decades and serves as lead counsel in courts throughout the United States.
Contacts
James Maro, Senior Counsel
Berger Montague
(267) 637-3176
Andrew Abramowitz, Senior Counsel
Berger Montague
(215) 875-3015
Meet The Team
[ View Bio ]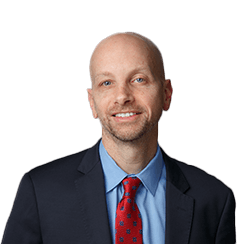 [ View Bio ]