Berger Montague successfully litigates high-stakes antitrust, securities, and commercial litigation with contingent and other creative fee arrangements.
Berger Montague began over 50 years ago as a plaintiffs' law firm concentrating in antitrust and securities class actions and is now a full-service commercial litigation law firm. Our decades of experience with high-stakes contingent fee work make us uniquely qualified to handle your commercial litigation business on a contingent or semi-contingent basis.
Corporate law departments are under pressure to reduce outside legal fees. Companies want to pay for results, not time. Berger Montague can help in-house legal departments contribute to their company's bottom line by pursuing your high-stakes litigation using contingent fee agreements. We can work with your company under a mutually agreeable fee structure tailored for the unique circumstances of your case, without sacrificing the quality of your legal counsel.
On the plaintiffs' side, we offer top-notch representation in commercial and business disputes with low-risk contingency fee arrangements. This is an important consideration for companies disinclined to pursue legal action notwithstanding a legally cognizable injury for fear of high litigation costs and an uncertain return. Berger Montague has achieved unparalleled results representing plaintiffs in business and commercial litigation.
On the defendants' side, we offer fee flexibility that may not be available at larger law firms that have greater overhead, although our technological and administrative capabilities are on par with or exceed those of larger firms. We coordinate a comprehensive strategy that avoids wasteful expenses and we are also happy to coordinate with other counsel in joint prosecution or defense agreements.
How Can We Help Your Business Achieve Its Litigation Goals?
Our focus is always on helping our clients successfully achieve their litigation goals. If you wish to speak with us about a potential litigation matter, please Contact Us by using the contact form to the right; or contact a Berger Montague shareholder who practices in the area of concentration most relevant to your case.

schedule a
free consultation
"*" indicates required fields
By clicking SUBMIT you agree to our Terms of Use and Privacy Policy and you are providing express consent to receive communications from Berger Montague via calls, emails, and/or text messages.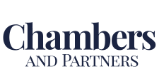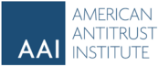 On the Cutting Edge of the Profession
Legal Intelligencer