Overview
Berger Montague's consumer protection attorneys protect consumers' rights when they are injured or incur losses due to consumer fraud, false or misleading advertising, defective products, data privacy breaches, and other unfair trade practices.
Table of Contents
Consumers too often suffer the brunt end of corporate wrongdoing, particularly in the area of false or misleading advertising, defective products, and data or privacy breaches. Using class action litigation, consumers can employ economies of scale to confront corporate wrongdoing and obtain a remedy for all those who were harmed.
"Consumer Class Action" Defined
Consumer class actions are civil, federal, or state court cases brought by one or more individuals on behalf of themselves and a larger group or "class" of individuals who have suffered the same harm.
Consumer protection cases can secure a judicial remedy that compensates those harmed by the defendant's conduct and/or forces the defendant to stop the harmful behavior. Berger Montague's consumer protection lawyers have successfully obtained many multimillion-dollar consumer class action settlements.
Fraudulent Practices Our Consumer Protection Attorneys Can Fight in Court
Consumer protection class actions can arise from many different kinds of corporate misconduct, including but not limited to the following:
False advertising of products and services, including misrepresentation of features, quality, or other characteristics
Products or services that are faulty, dangerous, or defective
Undisclosed or unwarranted fees
Data breaches of personal or financial information such as failure to safeguard consumers' Social Security numbers, bank account information, or other sensitive information
Breaches of warranties
Any other unfair or deceptive trade practice affecting a large number of consumers
A consumer fraud lawyer can review your claim to investigate misleading advertising, false promises, and product information omissions that could have led to your injury.
Defective products aren't just a waste of money. Depending on the type of product and the extent of its flaws, they can be a major safety hazard. If you were harmed by a defective vehicle or appliance, you deserve to receive compensation to cover your medical expenses.
Defects aren't typically isolated to one product. If you were injured by a product defect, it's likely that others have been too. In that case, your consumer protection attorney will likely add your claim to a class action suit. Then, they'll be able to address a large number of claims in one suit. Once it's resolved, you'll have the payment you need to move on from your injury.
Fair Credit Reporting Act Violations
Berger Montague is a pioneer in the use of class actions in antitrust and securities litigation. Our work in the areas of credit reporting and background checks ensures that credit reporting agencies access, gather, and process personal information in a fair and law-abiding way. We protect consumers whose rights and privacy have been violated.
We've been successful in numerous Fair Credit Reporting Act (FCRA) violation cases that often involve mixed files where a person's credit report included incorrect information, such as wrong financial details, an inaccurate criminal history, and even that the person is listed as deceased.
Most consumers just want their credit information fixed and don't realize how valuable their claims are. Our FCRA attorneys have helped numerous unsuspecting victims obtain high-value damages due to violations that occurred through no fault of their own.
A Consumer Fraud Attorney Can Help You Recover From a Data Breach
With the amount of personal, financial, and medical information that is stored digitally, data breaches can cause significant losses to unsuspecting consumers. Malicious actors can use your personal information to take out loans, make fraudulent purchases, and even pay for their medical care.
If you've been affected by a data breach, such as having medical information stolen, our consumer protection attorneys can hold the company that was responsible for safeguarding your data liable for your losses. This can be achieved through an individual claim or by adding your case to a larger class-action suit if one exists.
A Consumer Protection Attorney Can Help You With a False Advertising Claim
False advertising can lead tens of thousands of consumers to waste their money on a product that doesn't benefit them in the way they thought it would. When this happens, the company that sells and advertises the product needs to offer compensation to those that took a loss.
If you've spent your hard-earned money on a product that doesn't live up to its advertising, you're probably not alone. There's likely a class action suit representing all the other consumers who were deceived by the product. Our consumer protection attorneys can easily add your claim to the pre-existing suit, so you can receive compensation for your losses.
Berger Montague's Consumer Protection Lawyers Are Nationally Recognized for Their Efforts
Berger Montague's consumer cases have garnered special attention from The National Law Journal. The journal listed our firm on its 2016 "Hot List" of top plaintiffs' firms in the United States.
As noted in the Hot List, our firm was co-lead counsel in In re TJX Cos. Retail Security Breach Litig., No. 1:07-cv-10162-WGY (D. Mass.), a multidistrict class action brought on behalf of consumers whose personal and financial data was compromised in the then-largest theft of personal data in history.
The breach involved more than 45 million credit and debit card numbers and 450,000 customers' driver's license numbers. The case settled for benefits valued at more than $200 million and included two years of credit monitoring and identity theft insurance for certain class members, cash reimbursements, store vouchers, and injunctive relief.
Additional Achievements of Our Consumer Protection Attorneys
The firm was also co-lead counsel in In re Pet Foods Product Liab. Litig., No 07-cv-02867 (D.N.J.), MDL Docket No. 1850 (D.N.J.), a suit seeking to redress harm from the sale of contaminated dog and cat food. Twenty of the country's top pet food manufacturers agreed to pay $24 million to settle the class claims.
The settlement involved many unique and highly beneficial terms, including allowing class members to recover up to 100% of their economic damages without any limitation on the types of economic damages they could recover.
Other notable cases we've won for our clients or are currently involved in include:
No Fees Without Recovery
Berger Montague represents clients on a contingency fee basis. You do not have to pay us up front for consultations or for us to represent you. You also pay nothing if we lose your case. We only take payment unless and until we win your case out of an agreed-upon percentage of your eventual verdict amount or settlement.
Under the FCRA, which provides for fee-shifting, plaintiffs and the class do not have to pay attorney fees and litigation costs either. When we win your case, the other party will be responsible for these expenses.
Contact a Consumer Protection Lawyer Today
We invite you to learn more about our Consumer Protection Group. Berger Montague is, hands down, the best FCRA firm in the country. And we welcome referrals from other law firms and attorneys.
We are happy to evaluate any potential consumer class action case without charge. We do not get paid unless and until we win your case. Under the FCRA, litigation costs will be covered by the other party once your case is won.
For more information or to schedule a confidential discussion about a potential case, please fill out the contact form on our website. You can also get in touch with us by sending an email to [email protected], or by contacting a Consumer Protection Group shareholder.
We have offices in Washington, D.C., Philadelphia, Minneapolis, and San Diego. And we are expanding soon to the San Francisco Bay Area!
Consumer Protection FAQs
Can I File a Defective Product Claim if the Manufacturer Was Unaware of the Defect?
In most cases, you will be able to file a defective product claim even if the seller or manufacturer of the product was unaware of the issue. A consumer protection attorney can review the specifics of your case and help you determine if you're eligible to file a claim for damages.
What Constitutes False Advertising?
False advertising is all about the impression that the consumer gets from a given advertisement. Even when a company includes a disclaimer in its advertisement to hedge exaggerated statements about a given product, it can still be held liable for false advertising if consumers were given the wrong impression.
How Can I Find Out if My Information Has Been Stolen in a Data Breach?
Companies are required to inform consumers when their personal information is stolen. They'll often use the email or phone number they have on file to contact you about the data breach. If they fail to do so, they could be on the hook for a hefty penalty.
If you find that your information was exposed in a data breach. Our consumer protection lawyers can hold the relevant organization liable for failing to handle your information in a secure manner. To stay up to date on data breaches and other violations of consumers' rights, subscribe to the FTC's consumer alerts.
What Happens if the Class Action Lawsuit I'm Involved In Is Unsuccessful?
If your class action suit is unsuccessful, unfortunately, you won't be able to receive compensation for your losses. You won't be penalized for a failed suit, but you will most likely be barred from filing an individual lawsuit against the same entity for the same reason.

schedule a
free consultation
"*" indicates required fields
By clicking SUBMIT you agree to our Terms of Use and Privacy Policy and you are providing express consent to receive communications from Berger Montague via calls, emails, and/or text messages.
Practice chair
[ View Bio ]
Practice chair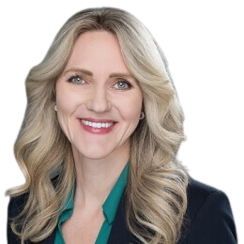 [ View Bio ]
53 Years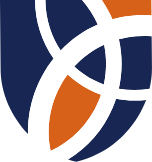 On the Cutting Edge of the Profession
Legal Intelligencer