Berger Montague is committed to ensuring that your privacy is protected. This Privacy Policy is intended to describe the information we collect, how it may be used, and with whom it may be shared.
We recommend that you read this Privacy Policy carefully when using our website or services or when transacting business with us. By using our website, you are accepting the Terms and Conditions and this Privacy Policy.
Berger Montague collects the information you enter through our website, such as your name, email address, the reason for inquiring, and answers to questions that may be posed in our "contact us" forms. If you choose to contact us via web e-mail by completing one of the contact forms on our website, your message is automatically forwarded to a Berger Montague employee. We retain the information you provide us in a database.
Berger Montague keeps confidential and does not share your communications with us about potential representation or to seek legal advice using this website with third parties except, in some cases, with (i) service providers (such as companies who assist us in sending emails, providing surveys, or tracking our communications with people who contact us), (ii) other law firms or vendors with whom we have partnered to litigate or investigate potential cases.. These service providers and law firms may have access to personal information needed to perform their functions but are not permitted to sell, share or use such information for any other purposes. Further, Berger Montague will treat these communications as subject to protection in accordance with the privileges that attach to communications seeking legal representation. Communications from you to us are not sufficient to create an attorney-client relationship but we will still treat them as confidential and in accordance with the privilege that attaches to communications with an attorney seeking legal representation and/or advice.
Berger Montague may collect IP addresses to help understand how our audience uses our website and to gather broader demographic information so that Berger Montague can make the website better and improve users' overall experience when they visit the website. For these same reasons, if your browser is set up to accept them, Berger Montague uses a feature known as a "cookie." Cookies contain bits of information that websites transfer to your computer's hard drive for record-keeping purposes. Cookies can make the Web more useful by storing information about your preferences on a particular site such as the website. A cookie doesn't tell Berger Montague who you are, however the company that placed the cookie on your device may be able to identify you and your activity on the Berger Montague website.
Berger Montague may use your personally identifying information for third-party services we use for advertising purposes. One of these services is Facebook which enables us to present you with retargeting advertising on other sites based on your previous interaction with Berger Montague. We do not share the substance of your communications with us with third-party services we use for advertising.
By submitting your contact information when communicating with us about potential representation or to seek legal advice, you agree that Berger Montague may contact you using the information you submit. By providing your phone number, you consent to receive marketing calls and text messages from Berger Montague or their agents regarding your inquiry. You may opt out of marketing text messages and calls at any time. If you would prefer not to receive mailings, please request removal by clicking unsubscribe at the bottom of the email or by sending a message to [email protected].

schedule a
free consultation
"*" indicates required fields
By clicking SUBMIT you agree to our Terms of Use and Privacy Policy and you are providing express consent to receive communications from Berger Montague via calls, emails, and/or text messages.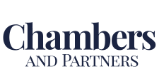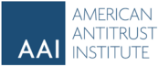 On the Cutting Edge of the Profession
Legal Intelligencer