Like any other company, background check companies can make mistakes. Unfortunately, these mistakes can affect your employment opportunities. Nearly every employer relies on the information found in a background report to hire or deny employment to a potential job candidate.
Errors in your criminal background report can cause you to miss out on employment. The Philadelphia background check lawyers at Berger Montague can help you hold background check companies accountable for inaccurate information included in your report.
How Often Do Background Check Errors Occur?
Unfortunately, background check companies often include inaccurate information and errors in their background reports. Errors like these often cause harm to thousands of workers. Because many workers are constantly searching for new employment opportunities, background checks must remain as accurate as possible.
Common Types of Background Check Errors
Background check companies can make many kinds of errors, including:
Including a criminal record on the wrong person's background report
Reporting criminal convictions that were expunged
Listing the same criminal conviction multiple times on the background report
Reporting outdated information that should have been removed from the background report
Mislabeling a misdemeanor for a felony
Reporting information for the wrong person with the same or a similar name
How Background Check Errors Affect Your Employment Opportunities
Employers often assume that the information on a background report is accurate. Therefore, any information included in your report that casts you in a negative light can cost you a job opportunity. An inaccurate criminal history alone can disqualify you from several types of employment.
Employers still hold preconceived notions against job applicants with a criminal background. The type of housing opportunities you are eligible for can also be impacted by errors on your background check.
If you've been adversely affected and lost out on a mortgage or lucrative job because of a background check error, you can hold the reporting company liable for financial compensation.
Your Rights Through the Fair Credit Reporting Act (FCRA)
Federal legislation like the Fair Credit Reporting Act (FCRA) empowers consumers to exercise particular rights to ensure the accuracy of their background reports. Some of the rights that consumers have through the FCRA include:
The right to be notified by a background check agency or employer when your background report has been used against you
The right to request a copy of your background report
The right to dispute any errors discovered on your background report
The right to issue written consent for employers or potential employers before they perform a background check
The right to pursue legal action against background check companies that violate the FCRA
How Background Check Agencies Can Violate Your FCRA Rights
Background check companies can violate your FCRA rights in several ways. Reporting inaccurate, incomplete, or outdated information on your background check is perhaps the most common violation.
Failing to request written permission from you to conduct a background check investigation is another way that background check agencies violate a consumer's rights under the FCRA. Another violation is when they fail to promptly correct or remove all errors on a background report once a consumer submits a dispute.
When you decide to dispute any errors on your account, the background check agencies are generally required to resolve and respond to all background check errors within 30 days. Failing to respond to such disputes is a violation of your FCRA rights.
Why You Need a Philadelphia Background Check Lawyer
When background check companies include inaccurate information in your background report, in addition to disputing the contents of your report, you may also be able to seek compensation. A background check lawyer in Philadelphia can help explain the types of damages to which you may be entitled and the best course of action.
Review All Errors Discovered in Your Background Report
A background check lawyer can review your background report to discover any errors, including information you may not realize should be removed. A background check lawyer can use their extensive knowledge to search for the information on a background report that should not be there.
Guide You in the Dispute Process
Some consumers who find inaccuracies in their background checks decide to start and conduct the dispute process by themselves. However, having the guidance of a background check lawyer before starting the dispute process may ultimately save you money and time.
A lawyer can help you pursue all damages to which you may be entitled and take all appropriate actions to help guarantee that inaccurate information does not reappear on your report. They can also ensure the background check company changes their methods so that it doesn't happen again to anyone.
Represent You in Legal Proceedings
Another way that a background check lawyer can help you is by representing you in legal proceedings, up to and including trial. If a consumer has a strong legal claim, background check companies usually try to avoid trial by, for example, correcting the errors on the consumer's background report and offering compensation to settle the claim.
However, some background check companies refuse to take such measures and instead decide to take the matter to court. In these situations, a background check lawyer can help represent the consumer in court and help plan the best course of action.
Trust the Elite Legal Team at Berger Montague
With 50 years of experience and 65 attorneys representing consumers' rights throughout the U.S., Berger Montague sets itself apart. We come from first-class academic pedigrees and utilize cutting-edge technology and financial resources to cement our legacy as one of the best FCRA firms in the country, hands down.
As pioneers in credit reporting and background check litigation, we work to ensure that companies and agencies obey the law and uphold consumer rights when accessing, gathering, and processing personal information. We are nationally recognized for our ability to handle major complex litigation.
Most victims of background check errors just want their information fixed and don't often realize the true value of their cases. Since 1970, we have recovered over $36 billion in verdicts and settlements among class action and individual cases. Many victims are likely eligible for money damages that could extend beyond $100,000, and we will fight for every client's right to get it.
Call a Philadelphia Background Check Attorney Today
If you have discovered errors on your background report, contact a background check attorney in Philadelphia to help receive the compensation that you may deserve.
At Berger Montague, we represent consumers on a contingency fee basis. That means consumers do not pay out-of-pocket fees. We only accept payment from a percentage of your settlement or court award. And if we do not win, we collect nothing.
Similarly, if your case goes to court and we win, attorneys' fees and litigation costs will be covered by the defendant per fee-shifting under the FCRA statute.
Are you the victim of inaccurate information on your background report? Call our Philadelphia office, or complete our contact form to schedule a consultation today.

schedule a
free consultation
"*" indicates required fields
By clicking SUBMIT you agree to our Terms of Use and Privacy Policy and you are providing express consent to receive communications from Berger Montague via calls, emails, and/or text messages.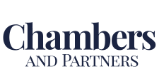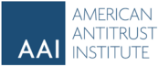 On the Cutting Edge of the Profession
Legal Intelligencer