Employers can use a background check to determine whether a job applicant is a good and safe fit for the job. Millions of job applicants are either approved or denied for certain types of employment based on the information in their background checks.
It is often assumed that the background check companies that prepare these background checks are always accurate. However, that is not always the case. Background check companies can often make mistakes when reporting information on a person's background check report.
The San Diego background check lawyers at Berger Montague can help you hold these background check companies accountable for the harm their mistakes might have caused you and your family.
Screening for Potential Employment
Employers often request background checks of job applicants to prove that the applicants are who they claim to be. A background check contains information such as a person's criminal record, past employment, credit history, driving record, and tenant history.
Employers use a person's background check data to determine the person's character and the potential for future risks if the person is chosen for employment. Employers also use the information presented in a background check to validate all information on a job applicant's resume or application.
How Background Check Agencies Create Errors on Background Check Reports
Because your employment is dependent upon the results of your background check, it is critical that information on your background check be accurate. Unfortunately, background check companies often commit drastic errors on background check reports.
These errors can affect more than your ability to obtain employment. For example, you may be falsely reported as a sex offender or a criminal, which can harm your reputation.
Some of the common mistakes that our San Diego background check attorneys see include:
The inclusion of criminal records, eviction records, and other information that does not belong to you
The reporting of outdated or incomplete information
The inclusion of someone else's identifying information, such as Social Security numbers or date of birth, and their records
How Background Check Errors Can Affect Your Life
Common background check errors can affect your ability to obtain different forms of employment. For example, having a criminal record can make it difficult to find employment. If your background check report contains a false criminal record, it could explain why you have been denied employment opportunities.
Being mistaken for certain criminal activities, like being falsely reported as a sex offender can also affect your reputation.
Why You Need a San Diego Background Check Lawyer
When discovering an error on your background check report, you may experience several emotions. In addition to anger and disappointment, you may be confused about how best to proceed.
One of the primary facts you must remember is that you have the right to hold the background check company liable for their mistakes. A background check lawyer in San Diego can help you recover the compensation you are entitled to as a victim of the background check company's mistakes.
Knowledge of FCRA Rights
One of the benefits of seeking the counsel of a background check attorney is having someone who can explain your rights under the Fair Credit Reporting Act (FCRA). The FCRA is a federal law granting you specific rights against credit reporting and background check agencies.
Under the FCRA, employers and background check agencies must notify you when your background check is being obtained. You also have the right to ensure that your background check report does not contain any false information. A background check lawyer can also assist you with the dispute process.
Recovering Damages for You
Another benefit of seeking the counsel of a background check lawyer is to determine the types of damages that you may be able to recover from background check companies that reported inaccurate information about you.
Whether victims of background check errors realize it or not, the negligence of the background check company might have caused them different kinds of harm for which they may be entitled to compensation.
A background check attorney in San Diego can help you recover several types of damages from mistakes on your background check report, including:
Lost wages: Through the FCRA, you can pursue compensation for the wages you missed out on due to errors on your background check report.
Mental distress: Losing out on employment repeatedly or even just once can cause you to experience stress. Depending on the inaccurate information presented on your background check report, you may also experience humiliation.
Lost time: You are also entitled to pursue compensation for the lost time it will take to dispute the errors in your report. You may be asked to write letters to several agencies, contact representatives over the phone, or contact a court clerk – all tasks that will take up your time.
Statutory damages: Through the FCRA, you are entitled to pursue statutory damages from $100 to $1,000 against the background check agency, regardless of whether you have proven harm.
Berger Montague's History of Settlements and Verdicts
With 50 years of experience and 65 lawyers representing clients nationwide, Berger Montague is an elite, well-resourced legal team. Since 1970, we've recovered over $36 billion in settlements and verdicts with an outstanding record of success.
From background check errors to Fair Credit Reporting Act violations, we are pioneers in civil litigation and class action lawsuits. And we ensure that agencies are held accountable for accessing, gathering, and reporting information fairly and accurately while protecting consumers' rights.
Many people do not realize that when a background check company issues an erroneous report, they may have a claim for money damages. Most people just want a remedy to get their information fixed. Not only do we ensure that companies change their reporting methods, but we've also settled numerous cases with damages extending beyond $100,000.
Contact a San Diego Background Check Lawyer Today
Have you discovered errors on your background check report that have impacted your livelihood? Contact a San Diego background check lawyer to help you determine if you are entitled to compensation.
Berger Montague represents consumers on a contingency fee basis, which means consumers do not pay out-of-pocket for representation. Should your case go to court for an FCRA violation, the statute provides for fee-shifting, which means the other party will cover attorneys' fees and litigation costs.
Please submit our contact form, or call our San Diego office to schedule a consultation.

schedule a
free consultation
"*" indicates required fields
By clicking SUBMIT you agree to our Terms of Use and Privacy Policy and you are providing express consent to receive communications from Berger Montague via calls, emails, and/or text messages.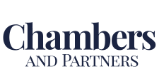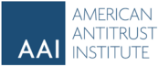 On the Cutting Edge of the Profession
Legal Intelligencer