We should be able to move freely on any platform without worrying about our personal information being stolen for dishonest gain. Unfortunately, cybercrime is one of the negative consequences associated with the rise of the Internet. Identity theft is a form of cybercrime that affects victims years after the incident has occurred.
When dealing with the legal repercussions of identity theft, it can feel like you are alone. But that is not the case. A San Diego identity theft attorney from Berger Montague can help you recover from the damage caused by your identity theft incident.
Common Forms of Identity Theft
Identity theft occurs when a person illegally obtains another person's private and financial information and uses it for criminal purposes. A cybercriminal can obtain a person's Social Security number or bank account information and use the information to obtain credit cards and even medical care through several methods.
Some of the common forms of identity theft include financial, synthetic, criminal, and medical, among others.
Financial Identity Theft
Financial identity theft occurs when a hacker uses a person's private data for financial purposes. Some examples of financial identity theft include obtaining new credit cards, opening new bank accounts, and stealing money from existing bank accounts in the victim's name.
Identity Theft of a Child
Another subset of financial identity theft, child identity theft, occurs when a hacker uses a child's personal information to open a credit card or new account in the child's name. Because children do not possess a credit history, it is easier for hackers to steal their information. Hackers can even use the child's information to obtain a new driver's license or apply for an apartment.
Criminal Identity Theft
Criminal identity theft happens when a person who is arrested offers someone else's name instead of providing their name. This identity theft can also occur when someone provides a fake or stolen ID to the police. Criminal identity theft is often difficult to detect until a severe consequence such as a court summons occurs.
Medical Identity Theft
One of the most frightening forms of identity is medical identity theft. This identity theft happens when a hacker obtains a person's private information to obtain healthcare services.
Hackers commit this type of identity theft to obtain prescription drugs, access to medical services, and medical devices. This type of identity theft can result in additional services, expenses, and devices that you did not authorize.
Signs of Identity Theft
One of the scariest things about identity theft is that you don't always know when it has happened. One of the best ways to ensure you are not a victim of identity theft is to regularly review your credit report.
You are entitled to a free copy of your credit report from each of the Big Three consumer reporting agencies (Equifax, Experian, TransUnion), and can obtain your report for free on annualcreditreport.com.
Once you have a copy of your credit report, you should look for any of the following, each of which can be a sign that you are a victim of identity theft:
Accounts that do not belong to you
Records that are not yours
Inquiries from companies from whom you never applied for credit
Names that are not yours
Birthdates that are not yours
Social Security numbers that are not yours
Addresses where you have never lived
Am I Really a Victim of Identity Theft?
You may see an error on a credit report or background check and automatically assume that your identity was stolen. While that can be a distinct possibility, there are many times when the error is simply due to negligent reporting methods by a credit reporting agency or background check company.
Unfortunately, you don't always know about the error until it's time for a big life moment, like buying a house, obtaining a line of credit, or looking for a new job. Errors like these can cost you mentally, emotionally, and financially. But you have rights under the Fair Credit Reporting Act (FCRA) to pursue compensation for your losses as a result of these errors.
If you believe you've been a victim of identity theft because a credit report or background check came back showing the wrong name, birth date, SSN, or criminal history, or that you were even deceased, let an attorney familiar with FCRA violations handle your case. We can hold the right party liable for your damages.
Serious Consequences of Identity Theft
The consequences of identity theft can last from several months to several years. It is terrifying to know that a stranger has complete access to your financial and personal information.
You can suffer from serious consequences like enormous debt, poor credit, a false criminal record, and lost money and time. You may find yourself financially responsible for decisions that you did not make, debt that you did not accumulate, and crimes that you did not commit.
Why You Need an Identity Theft Lawyer in San Diego
It can take an enormous amount of time to reverse the effects of an identity theft incident. Depending on the nature of your incident, you may have to resolve different amounts of debt, criminal convictions, and unpaid expenses. With the different financial consequences, it is easy to become overwhelmed with how to proceed.
A San Diego identity theft attorney can help guide you on how best to recover your financial and personal information. We can provide guidance and assistance with all steps of the process, including:
Filing the necessary reports
Disputing with the credit reporting agencies
Filing lawsuits to recover financial damages
Helping you implement a security freeze on your credit file to prevent ongoing unauthorized use of your information
Filing Your Identity Theft Incident With the Federal Trade Commission (FTC)
An identity theft attorney in San Diego can help you file a report of your identity theft with the Federal Trade Commission (FTC). You can file an official report online. Once a report has been filed, you will receive an identity theft report that you can give to several parties, from the police to several credit reporting agencies.
Filing a Police Report
Another way that an identity theft lawyer can help you is by filing a police report. While identity theft can seem like an invisible crime, filing a police report can help strengthen your chances of discovering the person who stole your identity.
Hackers who are using your personal information to open new accounts will find it more difficult once the police are notified of your incident. An identity theft lawyer can help guide you through filing a police report. The required documents needed to file a police report include:
A government-issued ID
A copy of the identity theft report from the FTC
Evidence of identity theft
Removing false accounts from your credit report
An identity theft lawyer can also help to remove any fraudulent accounts from your credit report. Hackers can add numerous unpaid debts to your credit report that can affect your credit history and financial history.
A lawyer can contact several credit agencies on your behalf and ensure that all fraudulent accounts are removed. Any current accounts that have been compromised from the identity theft incident can also be frozen.
Recovering From Financial Losses
Another way that an identity theft lawyer can help is by assisting you with recovering your financial losses. Because identity theft is a federal crime, there are legislations established to help protect you from the consequences of identity theft.
Through the Fair Credit Billing Act, you are allowed to file a claim with your financial institution that can reimburse you for any unauthorized payments made by the hacker.
Berger Montague Is Your Best Choice for Representation
You want your identity back. And you want your credit report and background checks to show the correct information. But you may not be aware of how valuable your case really is. Knowing which parties to address can be confusing. Going after them for compensation can be even more challenging. You need a top-tier legal team on the case.
Berger Montague has 50 years of experience and over 65 lawyers representing clients throughout the U.S. We are an elite, resourceful, well-respected legal team that's developed a successful track record for settling numerous cases involving credit reporting and background check errors for more than $100,000.
We are the consumer protection lawyers that the credit bureaus know by name.
Contact a San Diego Identity Theft Lawyer Today
If you or your loved one have recently been the victim of identity theft, contact a San Diego identity theft lawyer at Berger Montague. We provide free consultations and represent clients on a contingency fee basis. There are no upfront costs, and we only take a percentage of an eventual settlement or court award. If we do not win, we collect nothing.
Should your case go to court in an individual claim or class-action lawsuit over an FCRA violation and we win, the other party will be responsible for covering litigation costs and attorney fees, per the fee-shifting provided under the federal statute.
Submit our contact form, or call our San Diego office today to schedule a consultation.

schedule a
free consultation
"*" indicates required fields
By clicking SUBMIT you agree to our Terms of Use and Privacy Policy and you are providing express consent to receive communications from Berger Montague via calls, emails, and/or text messages.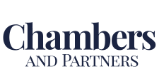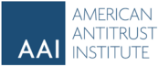 On the Cutting Edge of the Profession
Legal Intelligencer