Identity theft occurs when someone steals the personal information of someone else to use it for their economic gain. Identity theft occurs every day all across the country. In fact, identity theft happens so often that it is the top cause of consumer fraud complaints filed with the Federal Trade Commission (FTC).
Victims of identity theft can have their whole worlds turned upside down. If the situation is not solved, your life can be impacted for years to come. The San Francisco identity theft lawyers at Berger Montague will fight to restore your identity. We are closely familiar with cases involving technology, privacy, and data breaches.
How Does Identity Theft Occur?
There is no one-size-fits-all identity theft crime. People can have their identities stolen in many different ways. Identity theft generally occurs in these steps:
Access to personal data: In order for identity theft to occur, a thief must first access your personal data. This might include obtaining your credit card numbers, Social Security numbers, birth dates, bank account numbers, and other information.
Using the stolen information: The next step in the identity theft process is for the thief to use the stolen information for economic gain. Examples include opening lines of credit in your name, applying for government benefits in your name, filing fraudulent tax returns, and more.
Discovering the theft and repairing your finances: It can take quite some time to discover that you have been the victim of identity theft, depending on how much you pay attention to your accounts and credit report. Oftentimes, victims do not discover their information has been stolen until they apply for credit and are denied.
How Is Personal Information Stolen by Thieves?
Identity thieves use a number of methods to steal the personal information of their victims.
Phishing
One of the most common identity theft techniques is the phishing scam, which is usually done by email. Identity thieves create email accounts that look legitimate by pretending to be a contact or a trusted business. They then send emails requesting your personal information from you.
Data Breaches
Data breaches are one of the most common ways thieves steal the personal information of their victims. Cybercriminals hack into databases that store confidential information like credit card numbers, bank account numbers, and Social Security numbers. That stolen information can then be used for identity theft.
The Negative Impacts of Identity Theft
Victims of identity theft experience stress, anxiety, and anger until the situation is fixed. Not knowing how your information was stolen, who it was stolen by, or how much money they took from you can be overwhelming.
Emotional Impacts
The emotional toll you may experience as a victim of identity theft can be overwhelming. Many victims worry about becoming a victim again, how they will recover their losses, and if they will be able to recover financially.
Financial Impacts
If not caught early, identity theft can severely damage your finances. Depending on the extent of the damage, you might be faced with disputing fraudulent charges, attempting to recover stolen funds, and rebuilding damaged credit records—all daunting tasks.
Identity Theft and Errors on Credit Reports and Background Checks
While identity theft is real and very scary, there are often times when victims assume their identity has been stolen when they see errors on their credit reports or background check results. If you believe your identity was stolen because you've experienced these errors, you first need to ensure that your credit report and background check are accurate.
Credit report and background check errors often occur as a result of negligent methods, such as name-only matching or matches of partial birthdates causing consumers' information to get mixed up. Likewise, people with common names or two last names are susceptible to mix-up errors.
If you discover an error, don't attempt to dispute it alone. Trying to explain to your bank, employer, or landlord won't help, and neither will contacting the source of the information, court clerks, or creditors. The only entity responsible under the law is the company that published the report. It's best to let a lawyer handle this.
How Can an Identity Theft Attorney in San Francisco Help You?
If you are the victim of identity theft, you should not have to go it alone. You need the experience of an identity theft lawyer in San Francisco on your side. We will ensure that your rights are protected. We can assist you with the following after becoming a victim of identity theft:
Initiate fraud alerts
File a report with the FTC
Contact credit agencies
Help remove fraudulent information from your credit report
File a police report
A lawyer can also investigate to determine the cause of the supposed identity theft. If it turns out that your case was not due to identity theft but rather a credit report or background check error, an attorney can even pursue compensation on your behalf for a violation of the Fair Credit Reporting Act (FCRA).
Why You Should Work With Our Firm
Berger Montague is an elite, resourceful, well-respected law firm. We have over 50 years of experience with 65 lawyers working throughout the United States, including a new office in the San Francisco Bay Area. Our firm has settled numerous cases involving identity theft and errors on credit reports and background checks for more than $100,000.
Liable parties in your case may include an identity thief, bank, credit institution, background check company, or any of the major credit bureaus like TransUnion, Experian, and Equifax. You can feel confident knowing that we'll assign liability and hold the right parties accountable for your losses.
We'll also work to fix any credit report or background check issue that led to your losses.
Contact Berger Montague in San Francisco Today
Were you victimized by a data breach? Did a cybercriminal access your bank accounts or open a credit card in your name? Were you led to believe your identity was stolen because of a credit reporting or background check error?
If so, it is in your best interest to speak with an experienced San Francisco identity theft attorney about your situation. The team at Berger Montague will fight to protect your rights and receive compensation for your losses.
You pay nothing upfront or if we lose your case. If we win, we only take a percentage of your settlement or court award per our contingency fee agreement. Under the FCRA statute, the defense will cover any attorney fees and litigation costs if we win your case at trial.
Call our office, or complete our contact form to schedule a consultation today.

schedule a
free consultation
"*" indicates required fields
By clicking SUBMIT you agree to our Terms of Use and Privacy Policy and you are providing express consent to receive communications from Berger Montague via calls, emails, and/or text messages.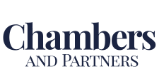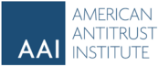 On the Cutting Edge of the Profession
Legal Intelligencer