Identity theft victims need to pay special attention to their credit reports and background checks, both of which can be significantly impacted by identity theft. When you discover that your identity has been stolen, you need an experienced identity theft attorney in Washington, D.C., to help you protect your future.
Berger Montague has represented numerous victims of identity theft, and we know how to navigate the complexities of filing reports, getting your information fixed, and regaining your identity. We can help you understand what steps you need to take to address your identity theft situation.
What Is Identity Theft in Washington, D.C.?
Identity theft is a much larger crime than many people realize. Identity theft involves the theft or use of data or information that allows one person to assume the identity of someone else. Identity theft can happen in a variety of ways. It can be perpetrated by an:
Acquaintance
Loved one
Former spouse
Child
Relative
Close friend
These are all people who often have access to sufficient personally-identifying information to open accounts in your name, pretending to be you.
Alternatively, identity theft can be perpetrated by complete strangers—professional thieves who compile profiles on people using information stolen in data breaches, information phished from emails or over the phone, and/or information compiled from public sources on the internet, including social media and other websites.
Identity theft continues to be a significant problem throughout Washington, D.C., when criminals attempt to defraud someone by wrongfully accessing their assets, obtaining lines of credit, or otherwise assuming their name, Social Security number, and other credentials. Under the law, identity theft can include a wide variety of actions, some of which might include:
Using someone else's personal identification to defraud them or attempting to defraud them without their consent
Creating, possessing, or obtaining someone else's personal information with the intent to use the information without their consent, give or transfer their personal identification in any way
Avoiding the detection or prosecution of a criminal offense
Facilitating the concealment of a crime
Using someone else's personal identification to identify themselves upon arrest
Unfortunately, since records have become more and more digitized and more business is done online, an individual's personal data is far easier to obtain. It also makes it more difficult for law enforcement, as innocent people can often have charges brought against them for crimes they did not commit.
Common Reasons People Steal Other's Identities
Unfortunately, criminals will steal a person's identity for many reasons. Generally, it is in the hopes of gaining access to a line of credit or assets. However, once someone has obtained your identity, they can use it to:
Open new accounts, including credit cards, mortgages, online loans, or utility accounts
Obtain medical care using your name
Use your name when questioned, arrested, or charged by law-enforcement officials
Obtain utility services including gas, electric, internet, cable, or even tenancy without covering the costs, then leave the identity theft victim on the hook for these bills and additional fees when the services are disconnected
Open up lines of credit or new accounts in a child's name, as children's Social Security numbers have no information associated with them
These are just a few of the reasons why criminals may be interested in stealing your identity.
How Identity Theft Could Impact Your Life in Washington, D.C.
Once your identity has been stolen, your entire life could be affected forever. The Social Security Administration (SSA) does not issue new Social Security numbers for people who are victims of identity theft. They do not consider this to be an emergency situation.
This means that you'll be stuck with the same Social Security number for the rest of your life. And you need to take proactive steps to eradicate all traces of identity theft from your credit reports, your files with the credit bureaus, background checks, and public records, including police records.
Identity Theft and Credit Reports
One place where identity theft can have its most significant impact is on your credit report. This means that when you attempt to open up lines of credit, obtain a mortgage, apply for a job, or otherwise allow someone to run your credit report, any instances of identity theft may affect your score and your ability to obtain credit in the future.
For example, if someone used your name to open up a utility account, failed to pay the bill, and the bill was sent to collections, this collections account would remain on your credit report. This could hurt your credit score and have an adverse impact on your ability to open up a credit card or be approved for a mortgage.
As a victim of identity theft, you will need to continue to monitor your credit report for the rest of your life. You may be able to take action to protect yourself once you learn that your identity has been stolen.
However, you can expect to deal with the consequences of stolen identity in Washington, D.C., indefinitely, even if the individual who initially stole your identity is apprehended and prosecuted in criminal court.
Consequences the Identity Thief Could Face
According to DC Code § 22-3227.03, people attempting to or actually obtaining property of $1,000 or more can face identity theft in the first degree.
This is punishable by a fine of up to $10,000, two times the value of the financial harm to the victim, or two times the value of the property obtained, whichever is higher. Identity theft convicts could also spend a maximum of 10 years in jail if convicted.
What to Do After You Have Had Your Identity Stolen
After you realize that your identity has been stolen, one of the first calls you make should be to an identity theft attorney in Washington, D.C. Although you may be tempted to try to reach out to the IRS, the creditors on your credit report, or other contact information listed on your credit report, the legal way to get these issues resolved on your credit report is to dispute directly to the credit reporting bureau.
Under the Fair Credit Reporting Act, which is the federal law that governs credit reports, the credit bureaus are ultimately responsible for ensuring that your credit report is accurate. In order to get relief, it is critical that you dispute any credit information that does not belong to you.
Making an effective dispute to a credit bureau requires skill. Credit reporting bureaus are always on the lookout for people falsely claiming identity theft as a way to avoid paying their bills. They may not always take you seriously.
Identity theft reports should also be made to the FTC and the local police. If you hope to secure your financial future and protect your family going forward, it can be helpful to have a lawyer on your side to help you to address these issues and ensure your credit report accurately reflects your creditworthiness.
Was My Identity Really Stolen?
Most victims of identity theft don't become aware that their information was stolen until they attempt to make a big life decision. They apply for a mortgage to buy a new house, become a candidate for a new job, or want to open a new line of credit but get denied because of the harmful information on their credit report or background check.
Consumers know the information is incorrect, and their immediate first thought is that someone stole their identity. While it's very possible that that's the case, it usually isn't. Most often, the fault lies with credit reporting agencies and background check companies issuing erroneous reports because of negligent methods.
Sometimes, people with common names or two last names get mixed up with other people. Name-only matching and matching of partial birthdates are often to blame for these errors. Before assuming your identity was stolen, you want to ensure that your credit report and background check are accurate.
The best way to do this is to work with consumer protection lawyers who know how to navigate these types of claims. If it turns out a credit reporting agency or background check company violated the FCRA by issuing an erroneous report, you could be entitled to compensation for the losses you incurred as a result of their negligence.
Why Should I Choose Berger Montague?
With over 50 years of experience and 65 lawyers representing clients throughout the U.S., Berger Montague has amassed a track record of success. We are an elite legal team with top-tier academic pedigrees, advanced technology, and financial resources.
While we are extremely familiar with identity theft and cases involving technology, privacy, and data breaches, we are also the best FCRA firm in the country. We can determine whether your identity was stolen or if a credit reporting agency or background check company violated your rights by issuing an erroneous report.
Not only can we fix your personally-identifying information and get your identity back, but we can secure damages on your behalf as well. Since 1970, we've obtained over $36 billion in verdicts and settlements and routinely win more than $100,000 for each client we represent.
Reach Out to a Washington, D.C., Identity Theft Attorney for Help Today
Identity theft is sure to turn your life upside down. But when you have an experienced Washington, D.C., identity theft lawyer at Berger Montague advocating for your rights with the credit reporting bureaus, you may be able to minimize the fallout of the situation.
We are a contingency fee law firm. We do not accept upfront payment or any payment at all if we lose your case. Only if and when we obtain a settlement or verdict award do we take an agreed-upon percentage as payment. The FCRA provides for fee-shifting, which means the defense covers attorney fees and litigation costs if your case goes to court and we win.
Start protecting your future when you contact our office for a no-cost, risk-free consultation. Complete our online contact form or call our Washington, D.C., office when you are ready to take the next steps for your case.

schedule a
free consultation
"*" indicates required fields
By clicking SUBMIT you agree to our Terms of Use and Privacy Policy and you are providing express consent to receive communications from Berger Montague via calls, emails, and/or text messages.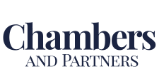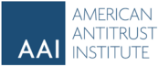 On the Cutting Edge of the Profession
Legal Intelligencer