Overview
Table of Contents
Berger Montague is investigating potential class action lawsuits on behalf of California employees whose workplace has a "use it or lose it" vacation policy or who were not paid for their unused vacation days upon leaving the company.
California's paid time off policy
California employers are not legally required to provide their employees with paid or unpaid vacation time. However, if an employer does provide paid vacation days, there are certain guidelines they must follow. This falls under California Labor Code Section 227.3.
Under California paid time off laws, earned vacation time is considered wages, and employees accrue vacation time as they work. For example, if an employee is entitled to two weeks of paid vacation days per year, they will have accrued five vacation days after six months. Vacation pay adds up as it is earned and must be paid to an employee when they leave the company, even if they are terminated.
While employers must pay employees for the unused vacation days that they earn, employers can place a cap on vacation accrual. This means that once an employee earns a certain amount of paid time off, they cannot earn any more until they use some of that accrued time off.
How is California vacation time accrued?
Because California vacation law classifies paid vacation as a form of wages, it is earned as labor is performed. California employers can set up a vacation plan where vacation is earned on a day-by-day basis, weekly basis, monthly basis, or some other basis. Every company has their own, unique vacation accrual policy. There is no uniform standard or law that companies must follow. However, when an employee leaves the company, their unused vacation pay must be calculated on a daily basis.
Are California "use it or lose it" vacation plans legal? No.
In California, vacation pay is another form of wages. Therefore, an employer must pay an employee for the yearly vacation time they earned but did not take.
Does California Labor Code Section 227.3 include guidelines on paid sick leave? No.
California sick leave law is covered under the Healthy Workplace Healthy Family Act of 2014. Under the act, an employee qualifies for paid sick leave by:
Working for the same employer, on or after January 1, 2015, for at least 30 days within a year in California, and
Satisfying a 90-day employment period before taking any sick leave
Employees earn at least one hour of paid sick leave for every 30 hours worked, and accrual begins on the first day of employment. Employers can limit the amount of paid sick leave an employee can use in one year, and accrued paid sick leave can be carried over to the next year. However, employers can cap the carried-over sick leave at six days.
Previous California vacation law settlements
Numerous California vacation law class action lawsuits have been settled over the past several years:
Kmart: In October 2011, Kmart agreed to pay over $100,000 to settle a proposed class action brought by its California-based employees that alleged the company unlawfully avoided paying out earned paid time off.
Disney: In July 2015, The Walt Disney Co. agreed to pay $500,000 to settle allegations that Walt Disney Worldwide Services Inc. and Walt Disney Parks and Resorts U.S. Inc. failed to pay workers at Disneyland and several hotels and attractions earned vacation time when they left Disney.
Securitas: In November 2015, Securitas Security Services USA Inc. agreed to pay $2.5 million to resolve a lawsuit from current and former security guards who claimed Securitas did not pay its guards for earned vacation.
If you are a California employee whose workplace has a "use it or lose it" vacation policy or who was not paid for their unused vacation days when you left the company, contact Berger Montague. You may be able to file a class action lawsuit.
Do I have to pay to consult with an attorney?
We are happy to talk with you about your potential claims free of charge. If we decide to represent you in a lawsuit, we will enter into a written contingent fee agreement with you. A contingent fee agreement means we only get paid if we win, and that we will receive our fees from the amount paid by the Defendant in the case.
Please contact us to discuss the details of your case. You may:
Use the contact form on this page
Email

[email protected]

schedule a
free consultation
"*" indicates required fields
By clicking SUBMIT you agree to our Terms of Use and Privacy Policy and you are providing express consent to receive communications from Berger Montague via calls, emails, and/or text messages.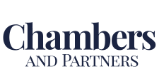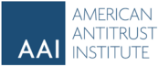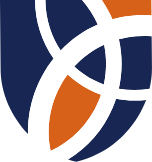 On the Cutting Edge of the Profession
Legal Intelligencer
Sign Up
For Our Newsletter