Overview
Case Number: No. 90-cv-00181-JLK
Practice Area: Environmental Law & Public Health
Case Status: Settled
Settlement Amount: $375 Million
Court: United States District Court for the District of Colorado
Table of Contents
Berger Montague served as lead counsel in this environmental litigation which alleged that Rocky Flats, a former nuclear weapons facility operated by Dow Chemical Co. and Rockwell International Corp., and located in Colorado, dispersed plutonium and contaminated 30 square miles of property around the facility. The plaintiffs pursued claims of trespass and nuisance under Colorado state law and the federal Price-Anderson Act, relating to nuclear power and the hazards of radioactive materials.
In February 2006, Berger Montague tried the case and won a $554 million jury verdict on behalf of thousands of property owners whose homes were exposed to plutonium or other toxins. It was the largest trial verdict in in Colorado history. Judgment in the case was entered in June 2008, and with interest, the judgment amount totaled $926 million. The Berger Montague trial team included Chairman Emeritus Merrill Davidoff (Ret.), Executive Shareholder David F. Sorensen, as well as current Berger Montague shareholders Ellen Noteware and Caitlin Coslett.
Recognizing this tremendous achievement, the Public Justice Foundation bestowed its prestigious Trial Lawyer of the Year Award for 2009 on Berger Montague attorneys Merrill G. Davidoff, David F. Sorensen, and the entire trial team for their "long and hard-fought" victory against "formidable corporate and government defendants."
The jury verdict in the case was then vacated on appeal by the Tenth Circuit Court of Appeals, and the case remanded to the United States District Court for the District of Colorado for further proceedings.
In 2015, following further proceedings in the district court, the case took a second trip to the Tenth Circuit Court of Appeals, and the plaintiffs secured a huge victory in Cook, et al. v. Rockwell International Corporation, et al., with the case again sent back to the district court. This appellate decision provided the first clear guidance by any U.S. court of appeals that the Price Anderson Act as amended in 1988, after the infamous accident at Three Mile Island, was never intended to and does not destroy all state law claims, but preserves them. Writing the majority opinion, Tenth Circuit Court of Appeals Judge, now U.S. Supreme Court Justice, Neil Gorsuch, wrote: "In two separate appeals spanning many years the defendants have identified no lawful impediment to the entry of a state law nuisance judgment on the existing verdict. They have shown no preemption by federal law, no error in the state law nuisance instructions, no mandate language specifically precluding this course. No other error of any kind is even now alleged." Justice Gorsuch also praised Berger Montague's successful "judicial jiu jitsu" in earning the win on the second appeal.
Click here to view the full opinion of the Tenth Circuit Court of Appeals.
The Tenth Circuit's decision paved the way for entry of judgment based upon the special jury verdict handed down on Valentine's Day, 2006, when the Colorado federal jury found against Dow Chemical Co. and Rockwell International Corp. after the four month trial led by Berger Montague.
Just before petitions for certiorari were to be decided by the U.S. Supreme Court, the parties announced a $375 million settlement in May 2016 that later received final court approval. In approving the settlement, U.S. District Court Judge Kane of the District of Colorado expressed "great admiration for the excellence of counsel that significantly exceeds the standards and expectations of professional competence…. Class counsel have worked tirelessly over 27 years to achieve the ground-breaking settlement I am approving today."
If you have suffered damages from an oil spill, pollution event, or any kind of environmental harm, please contact Berger Montague.
About Berger Montague
Berger Montague is a national law firm focusing on complex civil litigation in federal and state courts throughout the United States. For over half a century, Berger Montague has played lead roles in consequential, precedent-setting cases and has recovered over $50 billion for its clients and the classes they have represented. Berger Montague is headquartered in Philadelphia and has offices in Chicago, Minneapolis, San Diego, San Francisco, Toronto, and Washington, D.C.
In the News
$375 Million Settlement Reached in Cook v. Rockwell International Corporation [May 19, 2016]
Court Grants Final Approval of $375 Million Settlement in Cook v. Rockwell International Corporation [April 28, 2017]

schedule a
free consultation
"*" indicates required fields
By clicking SUBMIT you agree to our Terms of Use and Privacy Policy and you are providing express consent to receive communications from Berger Montague via calls, emails, and/or text messages.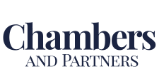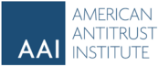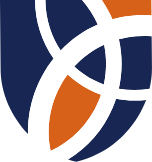 On the Cutting Edge of the Profession
Legal Intelligencer
Sign Up
For Our Newsletter