Overview
Table of Contents
Berger Montague is investigating potential claims on behalf of California residents who have been automatically charged for an ongoing product or service.
About the case
In December 2010, California enacted its Automatic Renewal Law ("ARL"), Business and Professions Code Section 17600 et seq. This law prohibits businesses from charging consumers' credit card, debit card, or bank account for the automatic renewal of their product or service without first obtaining a consumer's consent.
Under the law, businesses that automatically renew customers' orders must state their renewal terms in a "clear and conspicuous" manner. This means these specific terms must be obvious to the consumer. For example, the terms will usually be in a large or contrasting font that "clearly calls attention to the language." In addition, the disclosure needs to be in immediate proximity to the signature line or online authorization button, or in instances of verbal confirmation, told to the consumer almost immediately by the company in the same conversation.
The ARL applies to contracts entered into by any California resident, regardless of where the company is located. If a business fails to comply with these requirements, all goods or services the consumer receives under their automatic renewal service agreement are deemed "unconditional gifts" to the consumer.
Automatic renewal charges lawsuits
In 2013, a Pasadena resident sued the music-streaming service Spotify USA Inc, claiming she did not consent to automated renewal after her initial free trial.
In 2014, a San Francisco resident sued cloud storage provider Dropbox, Inc., claiming he did not consent to automatic renewal when upgrading his basic account to a "Pro" subscription.
Also in 2014, a Beverly Hills plaintiff sued video-streaming service Hulu, LLC after his one-week free trial ended, asserting he did not favorably consent.
If you are a California resident who signed up for a subscription or service that automatically renews and you weren't properly informed about the renewal, contact Berger Montague. Our firm may be able to get you and other California residents your money back.
Do I have to pay to consult with an attorney?
We are happy to talk with you about your potential claims free of charge. If we decide to represent you in a lawsuit, we will enter into a written contingent fee agreement with you. A contingent fee agreement means we only get paid if we win, and that we will receive our fees from the amount paid by the Defendant in the case.
Please contact us to discuss the details of your case. You may:
Use the contact form on this page
Email

[email protected]

Call 800-419-6044

schedule a
free consultation
"*" indicates required fields
By clicking SUBMIT you agree to our Terms of Use and Privacy Policy and you are providing express consent to receive communications from Berger Montague via calls, emails, and/or text messages.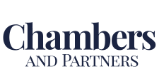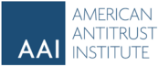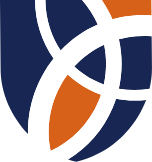 On the Cutting Edge of the Profession
Legal Intelligencer
Sign Up
For Our Newsletter