Overview
Table of Contents
Berger Montague is investigating a claim that numerous hotels, banquet halls, and resorts are cheating their food service workers by pocketing the service charge added to customers' bills. A service charge is a type of fee charged to cover services related to the primary product or service being purchased.
What is the difference between a tip and a service charge?
The Internal Revenue Service ("IRS") defines tips as:
Cash received directly from customers
Extra money from customers through electronic payment, including credit cards, debit cards, and gift cards
The value of any non-cash perquisites, such as tickets or other items of worth
Amounts received from other employees paid out through tip pools or tip splitting, or other formal or informal tip-sharing arrangements.
Tips differ from service charges because:
They are without pressure or coercion
The customer has the unrestricted right to determine the amount
The payment doesn't result from negotiation or employer policy
The customer generally has the right to determine who receives the payment
Examples of service charges include:
Automatic gratuities attached to large dinner parties
Banquet event fees
Cruise trip package fees
Hotel room service charges
Bottle service charges by nightclubs and restaurants
In several states, the money from a service charge fee should be distributed to employees performing the service work. There is no federal law that says a hospitality company can't keep the service charge fee, but some states have recognized the problem and tried to address it with their own legislation.
For example, in New York the Hospitality Wage Order requires that a service charge for the administration of a banquet, special function, or package deal must be clearly identified as such, and customers must be notified that the charge is not a gratuity or tip. In 2000, Hawaii enacted a state law that requires hotels and restaurants to give 100% of service charges for food and beverage service to its employees.
Have these types of lawsuits been successful in the past?
Yes. In 2010, the Orchards Hotel in Williamstown, MA agreed to pay a $240,000 settlement in a class action lawsuit involving current and former hourly employees. The employees alleged that a portion of service charges that were added onto bills at the end of banquets, weddings, and large events were withheld from servers.
In 2013, Leatherstocking Corp., owner of the Otesaga Resort Hotel in Cooperstown, NY agreed to pay a $550,000 settlement in a federal class action lawsuit brought by service workers. The workers alleged that the hotel violated New York labor law and the Fair Labor Standards Act by distributing service charge proceeds to its management employees.
If you work in the hospitality industry as a waiter, bartender, or other food service employee, and you believe your employer may be distributing service charge proceeds incorrectly, contact Berger Montague. You may be able to start a class action lawsuit.
Do I have to pay to consult with an attorney?
We are happy to talk with you about your potential claims free of charge. If we decide to represent you in a lawsuit, we will enter into a written contingent fee agreement with you. A contingent fee agreement means we only get paid if we win, and that we will receive our fees from the amount paid by the Defendant in the case.
Please contact us to discuss the details of your case. You may:
Use the contact form on this page
Email

[email protected]

Call 800-429-3205

schedule a
free consultation
"*" indicates required fields
By clicking SUBMIT you agree to our Terms of Use and Privacy Policy and you are providing express consent to receive communications from Berger Montague via calls, emails, and/or text messages.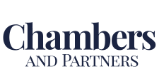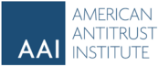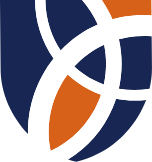 On the Cutting Edge of the Profession
Legal Intelligencer
Sign Up
For Our Newsletter