Overview
Table of Contents
Berger Montague is investigating a potential class action lawsuit on behalf of current and former fire captains, also called first responders, who claim they were not paid overtime.
About the case
Under the Fair Labor Standards Act ("FLSA"), employees who work overtime generally are entitled to overtime pay. There is an exception for certain executive and administrative employees whose primary job duties are management-related.
In January 2014, over a hundred current and former fire captains/first responders of Fairfax County, Virginia brought suit against Fairfax County for the denial of overtime pay in Morrison v. County of Fairfax, No. 14-2308.
On June 21, 2016, the 4th Circuit in the case said fire captains/first responders are owed overtime under federal law 29 C.F.R. § 541.3, which states that firefighters and similar employees, regardless of rank or pay level, are not exempt from overtime pay.
Typically, fire captains/first responders have some or all of the following responsibilities:
Supervising fire stations
Providing emergency medical services
Providing advice on any safety issues that arise and serving as the department's primary contact concerning these issues
Reporting to every emergency call that comes in during their shifts and is assigned to their engines
Operating hoses and ladders, ventilating buildings, and forcing entry into burning buildings to rescue victims or search for signs that a fire will spread
Transporting emergency medical equipment to the scene of emergencies and rendering emergency care
Transporting emergency equipment that allows them to monitor the safety of fire scenes
Participating in emergency response and physical fitness training
Completing annual evaluation reports of the firefighters and ALS-certified personnel in their crews
Reporting disciplinary infractions up the chain of command and administering the discipline decided upon by the higher-ranking officers
Updating station policies on an annual basis so they conform to updates in County-wide policies
Are all firefighters entitled to overtime pay, or just fire captains/first responders?
All firefighters, regardless of rank or pay level, are entitled to overtime pay. Federal law 29 C.F.R. § 541.3 states:
"The section 13(a)(1) exemptions and the regulations in this part do not apply to manual laborers or other 'blue collar' workers who perform work involving repetitive operations with their hands, physical skill and energy. Such nonexempt 'blue collar' employees gain the skills and knowledge required for performance of their routine manual and physical work through apprenticeships and on-the-job training, not through the prolonged course of specialized intellectual instruction required for exempt learned professional employees such as medical doctors, architects and archeologists…The section 13(a)(1) exemptions and the regulations in this part also do not apply to…fire fighters…regardless of rank or pay level."
Have fire captain/first responder class action lawsuits been successful in the past?
Yes. In March 2013, the city of Pittsburgh agreed to pay overtime wages and provide back pay to fire chiefs and captains who alleged they were illegally exempted from receiving compensation for overtime work. The case settled for $500,000.
If you are a current or former fire captain/first responder who did not receive overtime pay, contact Berger Montague. You may be able to file a lawsuit for your unpaid wages.
Do I have to pay to consult with an attorney?
We are happy to talk with you about your potential claims free of charge. If we decide to represent you in a lawsuit, we will enter into a written contingent fee agreement with you. A contingent fee agreement means we only get paid if we win, and that we will receive our fees from the amount paid by the Defendant in the case.
Please contact us to discuss the details of your case. You may:
Use the contact form on this page
Email

[email protected]

schedule a
free consultation
"*" indicates required fields
By clicking SUBMIT you agree to our Terms of Use and Privacy Policy and you are providing express consent to receive communications from Berger Montague via calls, emails, and/or text messages.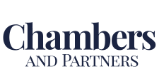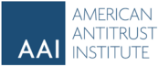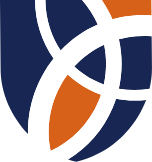 On the Cutting Edge of the Profession
Legal Intelligencer
Sign Up
For Our Newsletter