Overview
Table of Contents
As a consumer, you know how important your credit report is. Every aspect of your life—from employment to your ability to rent an apartment or buy a house or a car—is impacted by your credit report. That is why your credit report must be as accurate as possible.
Unfortunately, your credit report may contain inaccurate information through no fault of your own. The credit agencies you place so much trust in may be responsible for misreporting information on your credit report.
When credit agencies commit these costly mistakes, you want a credit report lawyer in San Jose from Berger Montague in your corner to help repair the damage and get you the compensation you deserve.
What Is Included in a Credit Report?
Your credit report contains important information such as your account history, credit inquiries, and debts. Your name, address, and place of employment are also included in your credit report. Many parties such as landlords, businesses, and banks review your credit report to decide whether to approve you for a mortgage or other loan, rent to you, or even employ you.
Your credit report lists detailed information about your financial history, from the number of credit cards and loans you have opened to your payment history. All businesses that have reviewed your credit history over the past two years are also shown on your credit report.
How Can Inaccurate Information Appear on a Credit Report?
Because your credit report can impact several essential aspects of your life, you want your credit report to be as accurate as possible. However, many Americans may have errors on their credit report without even realizing it. The Federal Trade Commission (FTC) conducted a study that revealed that one in five people have an error on at least one of their credit reports.
When people discover credit report errors, many assume that the error was caused by identity theft. Although identity theft is one reason why inaccurate information can appear on your credit report, most errors result from inadequate procedures from credit agencies or inaccurate information reported by creditors.
Common Mistakes Made by Credit Agencies That Can Affect Your Credit Report
Some of the common mistakes that credit agencies may place on your credit report include:
Account status: Inaccurately reporting closed accounts as open or inaccurately reporting an account as delinquent or late. Another common error includes listing the same debt twice on the credit report.
Account balances: Inaccurately reporting the account balance or the credit limit on an account.
Personal information: Incorrectly reporting information regarding your name, phone number, or address.
Accounts that are not yours: inaccurately including accounts belonging to someone else on your report. Credit agencies make these types of mistakes when they attempt to match your credit report using insufficient or inaccurate data.
Misrepresentation of Living Individuals as Deceased
Another common mistake that credit agencies can make is reporting you as deceased. This error can be surprisingly difficult to correct and can make it nearly impossible to open accounts or access credit.
Credit agencies sometimes commit this type of mistake when one creditor mistakenly reports you as dead, and the agency then compounds the error by marking your entire file as deceased. This can sometimes happen because of the death of a spouse or a joint account holder.
This is a serious error that requires immediate action. Our San Jose credit report lawyers can ensure that your report is corrected, and explore filing a lawsuit to get you the compensation you deserve for this error.
Who Is Responsible for Fixing Errors on a Credit Report?
If you have noticed one or more errors on your credit report, you may not know how to correct them or who to notify. Some people contact the bank or the landlord and attempt to plead their case. Others attempt to contact their creditors or court clerks. These are the wrong methods to resolve the issue.
The entity that you must contact to resolve the errors on your credit report is the company that published the credit report. Our San Jose credit report lawyers can work to ensure that your dispute is successful, that your report is corrected, and that you receive compensation for your losses as a result of the error.
How a San Jose Credit Report Lawyer Can Help
When deciding to dispute the errors on your credit report, you may not know the best way to proceed. You may not be familiar with credit-related laws and your protection as a consumer. At Berger Montague, our San Jose credit report attorneys are experienced in:
Reviewing credit reports
Filing credit disputes
Filing lawsuits against credit agencies
Negotiating with credit agencies on your behalf
We begin by reviewing your credit reports and financial history to check for any misreported information accurately. Next, we will gather the correct documentation and speak with the appropriate credit agencies to challenge and correct any misreported information on your credit report. If appropriate, we will also speak with you about filing a lawsuit on your behalf.
Your Rights as a Consumer
Under the Fair Credit Reporting Act (FCRA), you have the right to access your credit report and dispute any inaccurate information on your report. This act was put in place to protect you and ensure that you are treated fairly by the credit agencies.
The FCRA also applies to additional reports like background checks, tenant screening reports, and specialty reports provided by payday lenders.
Your Right to Pursue Compensation
Fixing your credit report errors might be your top concern, and we understand that. But most victims of credit report errors don't always know how valuable their cases are. Credit report errors can cause profound financial and emotional problems. And under FCRA §1681o and FCRA §1681n, you might be eligible for monetary damages as a result of the error.
Damages you can collect in a credit report case caused by an FCRA violation include:
Actual damages: These can include financial damages (resulting from credit denials and mortgage application denials), non-economic damages (such as emotional distress), and damages related to your privacy rights and reputation being blemished. There is no limit to these damages, but they do require proving negligence on the part of the credit reporting agency.
Statutory damages: These damages range between $100 and $1,000 and are standard. No proof is required to take advantage of these damages.
Attorney fees: The FCRA is a fee-shifting statute, which means the defendant, not you, must cover the costs of bringing a case to court if your case is won.
Punitive damages: A court may award you with these damages if the credit reporting agency acted with gross negligence or malicious intent. Punitive damages are intended to punish the violator and deter other credit reporting agencies from making similar errors. These damages also have no limit but do require proof.
Berger Montague Has a Successful History of Winning Credit Report Cases
As an elite, resourceful, nationally recognized law firm, Berger Montague has achieved numerous successful settlements and verdicts stemming from credit reporting errors and FCRA violations. With over 50 years of experience and 65 lawyers working throughout the U.S., we've become well-known for handling major complex litigation.
Lawyers for all the major credit bureaus know us by name. They know we fight hard but fair and that we demand high-quality results for our clients. We have a track record of success in both individual and class action cases, including several in the Bay Area, such as:
Heaton v. Social Finance, Inc., No. 14-cv-5191 (N.D. Cal.): A class settlement of FCRA claims that the lending company performed hard credit inquiries when it had represented it would only make soft credit pulls and did not have a permissible purpose for making the inquiries when it did. The settlement provided for a $2,500,000 common fund with claims paid to 10,795 class members and significant process changes.
Halvorson v. TalentBin, Inc., Case No. 3:15-cv-5166-JCS (N.D. Cal.):  Plaintiffs alleged that the defendant was violating the Fair Credit Reporting Act by creating "candidate profiles" and providing them to potential employers without the consent of the subject of the profiles. The case settled for $1,150,000 and significant process changes.
Douglas v. Dice, Inc., Case No. 2018-1-cv-33172 (Santa Clara County Sup. Ct.): This class action case alleged that the job board was violating the Fair Credit Reporting Act by creating candidate profiles and sharing them without consent. The case settled for $1,000,000.
Contact Us Today to Inquire About a Credit Reporting Individual Lawsuit or Class Action
Do not hesitate to contact us about a potential case. Berger Montague attorneys work on a contingency fee basis. That means our clients do not pay out-of-pocket costs for representation, and we receive no fee unless the case is successful.
Attorneys' fees and costs are paid from the recovery obtained by the lawsuit, and for class actions, are subject to court approval under the FCRA. Submit our contact form to schedule a consultation with a San Jose credit report attorney.

schedule a
free consultation
"*" indicates required fields
By clicking SUBMIT you agree to our Terms of Use and Privacy Policy and you are providing express consent to receive communications from Berger Montague via calls, emails, and/or text messages.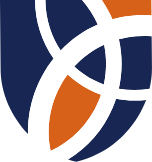 On the Cutting Edge of the Profession
Legal Intelligencer