Overview
Case Number: No. 2:19-md-02921, MDL No. 2921
Practice Area: Defective Drugs & Medical Devices
Case Status: Pending
Court: U.S. District Court for the District of New Jersey
Table of Contents
Berger Montague is privileged to serve as Court-appointed Co-Lead Counsel in this nationwide consolidated mass tort and class action litigation against medical device manufacturer Allergan (now acquired by AbbVie). The multi-district litigation, captioned In re: Allergan BIOCELL Textured Breast Implant Products Liability Litigation, No. 2:19-md-02921, MDL No. 2921 (D.N.J.), and pending in the United States District Court for the District of New Jersey, asserts claims for personal injuries, economic harms, and medical monitoring, on behalf of women in the United States who have been harmed by Allergan's Biocell® Textured Breast Implants. The Allergan Textured Breast Implants were recalled on a global basis in 2019.
Berger Montague Executive Shareholder Shanon Carson, who the Court appointed as Co-Lead Counsel, provided an overview of the case:
"Our clients have alleged that Allergan's textured breast implants suffered from manufacturing defects, and that there were also serious deficiencies in Allergan's reporting process concerning its textured breast implants and the link to BIA-ALCL. Allergan should be covering not just the costs of replacement breast implants, but all expenses that women incurred that were associated with the implantation and removaof the defective breast implants, the removal of the textured breast implants, surgical and diagnostic fees, and medical monitoring and diagnostic procedures required as a result of patients' exposure to the increased risk of contracting BIA-ALCL. We look forward to litigating this case on behalf of our clients and women around the country, and their families."

Important Notice:

If you or a loved one has been implanted with Allergan's Textured Breast Implants, please contact Berger Montague immediately by emailing us at [email protected] or calling us at 833-721-4092.
Allergan Textured Breast Implant Recall
On July 24, 2019, the United States Food & Drug Administration (FDA) requested that Allergan voluntarily recall their products. According to the FDA, Allergan Biocell® Textured Breast Implants are linked to a specific type of cancer risk. The plaintiffs have alleged that the recalled Allergan Textured Breast Implants may cause breast implant-associated anaplastic large cell lymphoma, commonly referred to as BIA-ALCL.
BIA-ALCL is a type of non-Hodgkin's lymphoma – a cancer of the immune system. BIA-ALCL is typically found in the scar tissue and fluid near the implant. In some cases, cancer can spread throughout the body. Symptoms of BIA-ALCL include persistent swelling or pain near the breast implant.
The FDA confirmed through an investigation that Allergan Biocell® Textured Breast Implants are linked to a cancer risk greater than any other breast implant. At the time of the recall in 2019, a total of 573 breast implant BIA-ALCL cases had been recorded worldwide. Of those 573 cases, 481 were reported to have involved Allergan Textured Breast Implants, and BIA-ALCL had been attributed to 33 deaths.
The following products are part of the FDA recall:
Natrelle Saline-Filled breast implants
Natrelle Silicone-Filled breast implants
Natrelle Inspira Silicone-Filled breast implants
Natrelle 410 Highly Cohesive Anatomically Shaped Silicone-Filled breast implants
Natrelle 133 Plus Tissue Expander
Natrelle 133 Tissue Expander with Suture Tabs
Consult With Berger Montague
At Berger Montague, a large team of talented lawyers and professional staff are assigned to this important litigation. We are available to speak with you free of charge about your potential claims. If we decide to represent you in a lawsuit, we will enter into a written contingent fee agreement with you. A contingent fee agreement means we only get paid if we win, and that we will receive our fees from the amount paid by the defendants in the case.
In March 2021, the U.S. District Court in New Jersey issued a 121 page opinion and order regarding Allergan's motions to dismiss the case, and decided that many of the claims asserted on behalf of over 246,000 women, could proceed to discovery.
Allergan moved to dismiss the litigation based on federal preemption grounds arguing that the claims were mostly foreclosed because the breast implants are Class III medical devices subject to federal oversight. The Court, however, held that many of the plaintiffs' claims were not preempted and could proceed.
The Court also permitted the plaintiffs to move forward with their claims of manufacturing defects, finding them not preempted. For example, the plaintiffs allege the debris, including silicone particles, on the implants' surface is not an intended part of the design for the BIOCELL implants and further allege violations of Good Manufacturing Practices and other statutory standards by Allergan, all of which will now be subject to the discovery process.
About Berger Montague
Berger Montague is a national law firm focusing on complex civil litigation in federal and state courts throughout the United States. For over half a century, Berger Montague has played lead roles in consequential, precedent-setting cases and has recovered over $50 billion for its clients and the classes they have represented. Berger Montague is headquartered in Philadelphia and has offices in Chicago, Minneapolis, San Diego, San Francisco, Toronto, and Washington, D.C.
Please contact us to discuss the details of your case. You may:
Use the contact form on this page.
Email

[email protected]

Call 833-721-4092
Meet The Team
[ View Bio ]
[ View Bio ]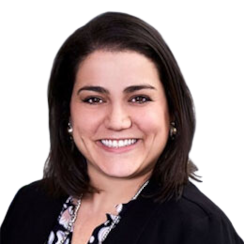 [ View Bio ]

schedule a
free consultation
"*" indicates required fields
By clicking SUBMIT you agree to our Terms of Use and Privacy Policy and you are providing express consent to receive communications from Berger Montague via calls, emails, and/or text messages.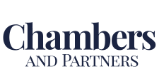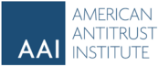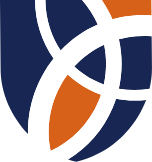 On the Cutting Edge of the Profession
Legal Intelligencer
Sign Up
For Our Newsletter