Biography
John Albanese is a Shareholder at the Minneapolis office. Mr. Albanese has significant experience representing individuals and classes in a wide variety of areas, including litigating claims for violations of the Fair Credit Reporting Act, unfair debt collection, product liability, unlawful lending, unfair insurance practices, data privacy violations, and mass torts. Mr. Albanese is frequently involved in multi-district litigation and serves in a leadership capacity. He has served as class counsel in state and federal courts across the country. Mr. Albanese is a strategic thinker and practical litigator whose goal is to obtain the best result possible for his clients.
Mr. Albanese is a dynamic speaker and is regularly invited to speak at conferences on cutting-edge litigation issues. He also frequently represents consumer advocacy groups as amici curiae at the appellate level. He is an editor of the National Consumer Law Center's Fair Credit Reporting manual.
Mr. Albanese is a graduate of Columbia Law School and Georgetown University. At Columbia, he was a managing editor of the Columbia Law Review and was elected to speak at graduation by his classmates. Mr. Albanese clerked for Magistrate Judge Geraldine Brown in the Northern District of Illinois.
Prominent Judgements and Settlements
Beckett v. Aetna, Inc.

, Case No. 2:17-cv-3864 (E.D. Pa.): $17,161,200 settlement related to breach of HIV information

Saylor v. Realpage, Inc.

Case No. 1:22-cv-53 (E.D. Va.): $9,731,570 settlement related to tenant screening reports that reported allegedly inaccurate sex offender information

Stewart v. LexisNexis Risk Data Retrieval Services, LLC,

3:20-cv-903 (E.D. Va.): $24,000,000 FCRA settlement for misreporting public record information

Taylor v. Inflection Risk Solutions, LLC

, 20-cv-2266 (D. Minn): $4,000,000 FCRA settlement for inaccurately reporting felonies that were deemed misdemeanor and misreporting crimes as violent

Rilley v. MoneyMutual

,

LLC,

Case No. 16-cv-4001 (D. Minn):  $2,000,000 settlement for illegal arranging of high-interest online loans

Turner v. ZestFinance, Inc.

, Case No. 3:19-cv-293 (E.D. Va.)

:

$18,500,000 million dollar settlement in case involving illegal online lending.

Anderson v. Travelex Ins. Servs.

, Case No. 8:18-cv-362 (D. Neb.): $3,237,500 settlement in case involving travel insurance.

Bankhead v. First Advantage,

Case No. 17-cv-2910 (N.D. Ga.) : $1,975,000 FCRA settlement for reporting outdated information.

Heaton v. Social Finance, Inc.

Case No. 14-cv-5191 (N.D. Cal.): $2,500,000 FCRA settlement for impermissibly pulling credit reports.

Nesbitt v. Postmates, Inc.

Case No. CGC15547146 (Cal. Sup. Ct.)

: $2,500,000 FCRA settlement for obtaining consumer reports and taking adverse actions without appropriate disclosures.
Speaking Engagements
"The CCPA From the Litigator's Perspective," Midwest Legal Conference on Privacy and Data Security (Feb. 2020)

"Defense Perspectives in FCRA Litigation," National Association of Consumer Advocates Spring Training (Apr. 2022)

"The Best Practices in Securing and Vetting Class Representatives," Mass Torts Made Perfect (Oct. 2022)

"Bringing FDCPA Cases After Ramirez" National Consumer Law Center, Fair Debt Collection Practices Act Conference (Apr. 2022)

"FCRA Developments," Consumer Rights Litigation Conference (Dec. 2021)

"Article III Standing in FDCPA Litigation," Fair Debt Collection Practices Act Conference (Mar. 2021)

"New

Spokeo

Developments" Consumer Rights Litigation Conference (Nov. 2020)

"Background Check Issues" National Association of Consumer Advocates Spring Training (Apr. 2020)

 

"How to Choose and Plead FCRA Claims in the Current Climate" National Association of Consumer Advocates Spring Training (Apr. 2021)

'Virtual Depositions" National Association of Consumer Advocates (Mar. 2020)

"FCRA Developments" Consumer Rights Litigation Conference (Nov. 2020)

"Ready, Set, Go!" 2019 NACA Fair Credit Reporting Act Conference, Long Beach, CA, May 2019
"Recent Trends and Hot Topics in FCRA Litigation," Presenter, Minnesota CLE, Minneapolis, MN, January 2019
"Practical Implications Post-Spokeo," Class Action Symposium, Consumer Rights Litigation Conference, National Consumer Law Center, Denver, CO, October 2018.
"Article III Standing in a Post-Spokeo World," Consumer Rights Litigation Conference, National Consumer Law Center, Denver, CO, October 2018.
"Obsolescence Claims and Background Checks," Consumer Rights Litigation Conference, National Consumer Law Center, Denver, CO, October 2018.
"FCRA Litigation Development: Spokeo Update," Consumer Rights Litigation Conference, National Consumer Law Center, Washington, D.C., November 2017
"Proving Willfulness", 2017 NACA Fair Credit Reporting Act Conference, Baltimore, MD, April 2017
"Spokeo in FDCPA and TCPA Cases," Presenter, Fair Debt Collection Practices Conference, Sheraton Hotel New Orleans, New Orleans, LA, March 2017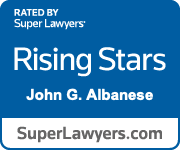 schedule a
free consultation
"*" indicates required fields
By clicking SUBMIT you agree to our Terms of Use and Privacy Policy and you are providing express consent to receive communications from Berger Montague via calls, emails, and/or text messages.
Honors & Awards
Super Lawyers Rising Star: 2022

Best Lawyers One to Watch: 2021

Super Lawyers Rising Star: 2017-2021
Publications
Editor, National Consumer Law Center,

Fair Credit Reporting

 

Big Data and Big Errors: Why Giving Furnishers a Free Pass Undermines the Credit Reporting System and Denies Consumers Access to Justice, Student Borrower Protection Center (May 2021)
Admissions
Member – Minnesota Bar

Member – Illinois Bar 

Admitted – U.S. Supreme Court

Admitted – Minneapolis Supreme Court

Admitted – Illinois Supreme Court

Admitted – Central District of Illinois

Admitted – District of Minnesota

Admitted – Eastern District of Michigan

Admitted – Western District of Michigan

Admitted – District of Nebraska

Admitted – Western District of New York

Admitted – Eastern District of Wisconsin

Admitted – Ninth Circuit Court of Appeals

Admitted – Seventh Circuit Court of Appeals

Admitted – District of Colorado

Admitted – Western District of Wisconsin

Admitted – Fourth Circuit Court of Appeals
Clerkships
Hon. Geraldine Soat Brown, Magistrate Judge, Northern District of Illinois