Overview
Table of Contents
Berger Montague, with its co-counsel filed a lawsuit against General Motors LLC ("GM") on behalf of a class of consumers who purchased or leased 2014-2021 Buick, Cadillac, Chevrolet, and GMC vehicles equipped with 5.3L, 6.0L or 6.2L V8 engines (the "Class Vehicles") manufactured and distributed by GM asserting claims for violations of the express and implied warranty statutory provisions, the Magnuson-Moss Warranty Act, 15 U.S.C. § 2301, et seq., and certain state consumer fraud statutes.  
Class Vehicles
The vehicles at issue (Class Vehicles) include: 2014-present Cadillac Escalade, 2016-2019 Cadillac CTS-V, 2014-present Chevrolet Silverado and Silverado 1500, certain 2014-2019 Chevrolet Corvette, 2014-2016 Chevrolet Avalanche, 2014-present Chevrolet Suburban, 2014-present Chevrolet Tahoe, 2016-present Chevrolet Camaro, 2014-present Chevrolet Camaro SS, 2014-2016 Chevrolet Corvette, 2014 to present GMC Sierra and Sierra 1500, 2014-present GMC Yukon and Yukon XL.
The Complaint
The complaint alleges that, unbeknownst to Plaintiffs and other consumers when they purchased their Class Vehicles, the Class Vehicles suffer from latent design, workmanship, and/or manufacturing defects in the Class Vehicles' engines' valve train systems (the "Defect").
The Defect can cause the lifters, particularly the lifters involved in Active Fuel Management ("AFM"), to collapse, become stuck, and/or fail, causing the valves on the related cylinders to stop functioning properly, bending the associated pushrod, causing camshaft damage, and/or sending pieces of the failed lifter cycling through the engine to damage other engine components.
Further, due to the Defect, other components of the valve train system, including the valve lifter oil manifold ("VLOM"), the valve springs, and the rocker arms also fail prematurely. Symptoms of the Defect include engine noises, including chirping, squeaking, squealing, or ticking, and engine misfires, often producing Diagnostic Trouble Codes P0300-P0308, leading to reduced power while driving, hesitation, running roughly, and in extreme cases, smoke from the tailpipe and total engine failure.  GM concealed the Defect from consumers.
Legal Assistance
Russell Paul, Amey Park, Abigail Gertner and Natalie Lesser are responsible for this matter. If you have purchased or leased a vehicle and experienced a defect which impacted the safety of the vehicle and has resulted in economic losses, please contact Berger Montague.  Our award-winning lawyers are available to speak with you free of charge.
Case Update
Following briefing on a motion to dismiss and a motion to compel arbitration, on January 19, 2023, the Court issued opinions and orders, permitting many of Plaintiffs' and the Class's claims to proceed. The parties are currently engaged in the discovery process and the litigation is ongoing.
About Berger Montague
Berger Montague is a national law firm focusing on complex civil litigation in federal and state courts throughout the United States. For over half a century, Berger Montague has played lead roles in consequential, precedent-setting cases and has recovered over $50 billion for its clients and the classes they have represented.
Berger Montague is headquartered in Philadelphia and has offices in Chicago, Minneapolis, San Diego, San Francisco, Toronto, and Washington, D.C.

schedule a
free consultation
"*" indicates required fields
By clicking SUBMIT you agree to our Terms of Use and Privacy Policy and you are providing express consent to receive communications from Berger Montague via calls, emails, and/or text messages.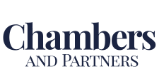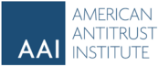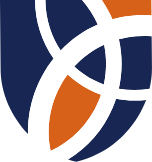 On the Cutting Edge of the Profession
Legal Intelligencer
Sign Up
For Our Newsletter