Overview
Berger Montague is a leader in class actions brought on behalf of drivers against automobile manufacturers.
Table of Contents
Approximately 17 million cars and light trucks are sold each year in the United States. When these vehicles are sold in a defective condition because of the way they were designed or manufactured, Berger Montague is there to hold the manufacturers accountable.
When you purchase a vehicle, you expect it to be designed and manufactured so that it is safe, is drivable, and lives up to all of the promises that were made to you. Should something go wrong, you expect it to be fixed properly, timely, and without any cost to you under any applicable warranty. Too often this isn't the case.
Automobile manufacturers often rush vehicles to market to beat the competition. They make calculated financial decisions of what is worth correcting before launching a new vehicle model and what is not, regardless of whether the problem makes the vehicle difficult or unsafe to drive. Once they know consumers are experiencing the same issues with their vehicles, they again calculate what is worth fixing and what is not. When their vehicles fall short of the promises they made to you of safety and quality, manufacturers owe you a remedy. We make sure they give you one.
We hold vehicle manufacturers accountable for many different types of specific defects, including in the transmissions, engines, valve train and related components, throttles, accelerator, pistons, batteries, headlights, sunroofs, brakes, tires, tire rims, fuel tanks, software, autonomous emergency braking systems, ignitions, heating and air conditioning, windshields, radiators, starter motors, touch screens, fuel pumps, gateway modules, and rear differentials.
We have successfully obtained relief, collectively valued at hundreds of millions of dollars, for millions of vehicle owners and lessees. This relief includes cash payments, extended warranties, forced fixes, recalls, rebates, discounts, vehicle buyback programs, and extended lemon law benefits.
We are currently litigating class actions against Fiat Chrysler, General Motors, Ford, Honda/Acura, Kia/Hyundai, Mercedes, Mitsubishi, Nissan, Subaru, Toyota, Volkswagen/Audi, and Volvo.

schedule a
free consultation
"*" indicates required fields
By clicking SUBMIT you agree to our Terms of Use and Privacy Policy and you are providing express consent to receive communications from Berger Montague via calls, emails, and/or text messages.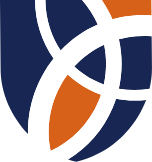 On the Cutting Edge of the Profession
Legal Intelligencer