Overview
Case Number: No. 13-2437
Practice Area: Antitrust
Case Status: Settled
Settlement Amount: $190.7 million
Court: United States District Court for the Eastern District of Pennsylvania
Table of Contents
Berger Montague served as Co-Lead Counsel and obtained a $190.7 million settlement on behalf of a class of direct purchasers of drywall, in a case alleging that the dominant manufacturers of drywall engaged in a conspiracy to fix drywall prices in the United States and to abolish the industry's long-standing practice of limiting price increases for the duration of a construction project through "job quotes."
Led by Berger Montague shareholders Eric L. Cramer, Michael Dell'Angelo, Candice J. Enders, and Caitlin G. Coslett, the firm represented a class of direct purchasers of drywall from defendants for the period from January 1, 2012 to January 31, 2013. The defendants included USG Corporation and United States Gypsum Company (collectively, "USG"), New NGC, Inc., Lafarge North America Inc., Eagle Materials, Inc., American Gypsum Company LLC, TIN Inc. d/b/a Temple-Inland Inc., and PABCO Building Products, LLC.
The U.S. district court granted final approval of settlements with USG and TIN Inc. totaling $44.5 million, granted final approval of a $21.2 million settlement with Lafarge North America, Inc., and granted final approval of a joint settlement with the remaining defendants, New NGC, Inc., Eagle Materials, Inc., American Gypsum Company LLC, and PABCO Building Products, LLC, for $125 million. The settlement received final approval on July 17, 2018, bringing the total amount of settlements for the class to $190.7 million.
From U.S. District Court Judge Michael M. Baylson, of the Eastern District of Pennsylvania:
"[C]ounsel…for direct action plaintiffs have done an outstanding job here with representing the class, and I thought your briefing was always very on point. I thought the presentation of the very contentious issues on the class action motion was very well done, it was very well briefed, it was well argued."
Transcript of the June 28, 2018 Hearing in In re Domestic Drywall Antitrust Litigation, No. MD-13-2437 at 11:6-11.
In granting final approval to the last settlement, the court further stated that "Plaintiffs' counsel are experienced antitrust lawyers who have been working in this field of law for many years and have brought with them a sophisticated and highly professional approach to gathering persuasive evidence on the topic of price-fixing." In re Domestic Drywall Antitrust Litig., No. 13-md-2437, 2018 WL 3439454, at *18 (E.D. Pa. July 17, 2018). "[I]t bears repeating," the court emphasized, "that the result attained is directly attributable to having highly skilled and experienced lawyers represent the class in these cases." Id.
If you or your company has been harmed by anticompetitive conduct or any conduct that you believe violates the antitrust laws, please contact Berger Montague.
About Berger Montague
Berger Montague is a national law firm focusing on complex civil litigation in federal and state courts throughout the United States. For over half a century, Berger Montague has played lead roles in consequential, precedent-setting cases and has recovered over $50 billion for its clients and the classes they have represented. Berger Montague is headquartered in Philadelphia and has offices in Chicago, Minneapolis, San Diego, San Francisco, Toronto, and Washington, D.C.

schedule a
free consultation
"*" indicates required fields
By clicking SUBMIT you agree to our Terms of Use and Privacy Policy and you are providing express consent to receive communications from Berger Montague via calls, emails, and/or text messages.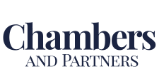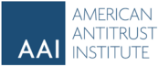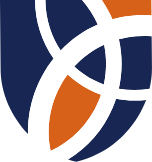 On the Cutting Edge of the Profession
Legal Intelligencer
Sign Up
For Our Newsletter