Overview
Table of Contents
Berger Montague is investigating potential class action lawsuits on behalf of anyone with a loved one in a nursing home who has been mistreated or not given a high enough level of care.
Elder abuse and Nursing home abuse statistics
Over 2 million elder abuse cases are reported each year. Between 1999 and 2001, almost one-third of all nursing home facilities were cited for violations of federal standards that could harm, or that did harm, elderly residents of those facilities. 36% of nursing homes have been in violation of elder abuse laws, and 91% of nursing homes lack adequate staff to properly care for patients.
What are the signs of elder abuse?
If your loved one exhibits any of the following, it may be a warning sign of abuse. Note that this is not an exhaustive list:
Bed sores or bruises
Broken bones
Head trauma
Medication overdose
Poor hygiene
Malnourishment
Dehydration
Frequent crying
Agitation
Fear
Withdrawal
Complaints of mistreatment
The types of elder abuse that can occur in nursing homes include:
Physical abuse
Neglect
Emotional abuse
Sexual abuse
Financial or material exploitation
Do we have laws that protect the elderly?
Yes. The Nursing Home Reform Act of 1987 is a federal law designed to make sure that residents in nursing homes receive a certain basic level of care, including:
The right to privacy
The right to active participation
The right to be free from physical restraints
The right to be free from neglect, mistreatment, and other forms of abuse
The right to freedom from abuse, mistreatment, and neglect
The right to dignity
The right to communicate without fear of censure
The right to self-determination
The right to participate actively in one's care and treatment
The right to be informed in advance of any changes in care and treatment
The right to complain without fear of consequences
Although this is a federal law, it is enforced in every state, and it is up to state agencies to ensure compliance. If the nursing home is not compliant, the state can impose penalties, such as fines. The state can even dissolve and replace the entire management structure of the offending nursing home.
Another federal elder care law is the Older Americans Act. Under this act, the elderly are entitled to comprehensive services, including proper health and nutrition programs. The Long-Term Care Ombudsman Program is also a federal program, but it exists in each state and is enforceable by the state. Ombudsmen advocate for residents of nursing homes to resolve complaints and issues on behalf of individual residents. In each state, Ombudsmen investigate exploitation, neglect, and abuse.
In addition to federal laws, states also have individual laws to protect the elderly. Adult Protective Services (APS) programs are in place for the protection of the elderly in each state. If a complaint is made, either by the nursing home resident or someone acting on the resident's behalf, APS will investigate. Issues such as the quality of shelter, food, health care, hygiene, and clothing may be considered, and if laws have been violated, the appropriate enforcement agencies will be contacted in order to protect the resident.
Previous nursing home neglect settlements
In 2008, Sun Mar Health Care, Inc., Sun Mar Management, and its 18 California nursing homes settled a class action lawsuit for $2 million. The lawsuit alleged that the company's California facilities failed to comply with applicable laws and regulations.
In 2010, a $62.8 million settlement was approved in a class action lawsuit against Skilled Healthcare Nursing Homes. The suit alleged that the company failed to provide sufficient staffing levels for its patients at all 22 of its facilities.
If you have a loved one in a nursing home who has been mistreated or not given a high enough level of care, contact Berger Montague. You may be able to file a class action lawsuit on their behalf.
Do I have to pay to consult with an attorney?
We are happy to talk with you about your potential claims free of charge. If we decide to represent you in a lawsuit, we will enter into a written contingent fee agreement with you. A contingent fee agreement means we only get paid if we win, and that we will receive our fees from the amount paid by the Defendant in the case.
Please contact us to discuss the details of your case. You may:
Use the contact form on this page
Email

[email protected]

Call 800-419-6044
Your information will remain confidential and we will work to protect your rights.
Meet The Team

schedule a
free consultation
"*" indicates required fields
By clicking SUBMIT you agree to our Terms of Use and Privacy Policy and you are providing express consent to receive communications from Berger Montague via calls, emails, and/or text messages.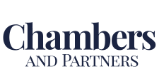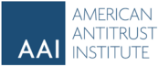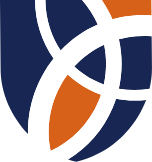 On the Cutting Edge of the Profession
Legal Intelligencer
Sign Up
For Our Newsletter