Overview
Table of Contents
Berger Montague has filed a lawsuit on behalf of anyone who drives a 2017 – 2020 Subaru Forester, Outback, Legacy, Crosstrek, or Impreza and has experienced issues with cracking of the vehicle's windshield. Many Subaru drivers have filed complaints with the National Highway Traffic Safety Administration (NHTSA) reporting that their windshields crack easily and are therefore defective.
Plaintiffs Allege That Subaru Windshields Crack Easily
The plaintiffs' lawsuit alleges that Subaru windshields crack easily. In addition, the cracks are said to worsen so quickly and severely that drivers must replace the entire windshield.
Subaru Windshield Issues
Below are some examples of NHTSA windshield complaints from Subaru owners and lessees:[1]
"Windshield developed a linear crack after being struck by an empty wiper arm during the changing of a wiper blade. The crack grew from 6 inches on the first day to 14 inches on the second day." – Posted October 11, 2019

"I have had this car since April 2018. During my first week of ownership a small rock hit my windshield while driving on the highway and put a crack in it I got repaired. I'm constantly getting chips. I avoid driving behind semis and other large trucks. I have been reading that this is a very common problem with late year Subarus. I feel Subaru needs to improve the quality of glass they use. I want my experience with Subaru documented. I hope something can be done. I've never had such a brittle windshield before." – Posted August 20, 2019

"I've had my 2018 Forester for just one year and two windshields have cracked from minor rock strikes. The factory windshield was replaced at 11,670 miles on 12/17/2018 and was replaced with Subaru OEM glass. Now at 24,000 miles the replacement windshield has cracked from a minor rock strike. I was driving the vehicle when a car passed me. The sound of the rock strike was barely noticeable and I didn't notice the damage until my passenger pointed it out to me. Subaru windshields are too fragile and break easily which is a safety risk. I will be replacing this second Subaru windshield with aftermarket glass." – Posted July 27, 2019

"I am writing again because I have another chip in my windshield. It looks like it is starting to crack; just like the last two times. It doesn't seem right that car insurance should have to cover a poor quality product. It costs almost a thousand dollars each time. It is also a safety issue to be driving down the road and all of a sudden the windshield cracks. I can't imagine what would happen to these windshields if anyone was ever in an accident." – Posted July 15, 2019
Do I have to pay to consult with an attorney?
No. We are happy to talk with you about your potential claims free of charge. If we decide to represent you in a lawsuit, we will enter into a written contingent fee agreement with you. A contingent fee agreement means we only get paid if we are successful in your claim.
If you have experienced an automobile defect that has resulted in economic losses or serious personal injury, please contact Berger Montague. Our lawyers are available to speak with you free of charge.
About Berger Montague
Berger Montague is a national law firm focusing on complex civil litigation in federal and state courts throughout the United States. For over half a century, Berger Montague has played lead roles in consequential, precedent-setting cases and has recovered over $50 billion for its clients and the classes they have represented. Berger Montague is headquartered in Philadelphia and has offices in Chicago, Minneapolis, San Diego, San Francisco, Toronto, and Washington, D.C.

schedule a
free consultation
"*" indicates required fields
By clicking SUBMIT you agree to our Terms of Use and Privacy Policy and you are providing express consent to receive communications from Berger Montague via calls, emails, and/or text messages.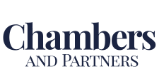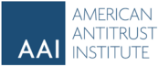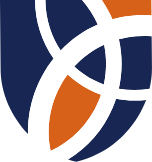 On the Cutting Edge of the Profession
Legal Intelligencer
Sign Up
For Our Newsletter