Overview
Table of Contents
On September 4, 2020, the Honorable Judith E. Levy of the United States District Court for the Eastern District of Michigan appointed Berger Montague to the Plaintiffs' Steering Committee in this consolidated class action on behalf of owners and lessees of any FCA vehicle equipped with a 2.4L Tigershark MultiAir II Engine.
These vehicles include: model years 2015-2017 Chrysler 200; model years 2013-2016 Dodge Dart; model years 2014-2019 Jeep Cherokee manufactured prior to July 2018; model years 2015-2018 Jeep Renegade; model years 2017-2018 Jeep Compass; model years 2015-2018 Ram Promaster City; and model years 2016-2018 Fiat 500x.
The engines in these vehicles suffer from a defect that causes them to (a) consume excessive engine oil so that oil pressure drops too low before recommended oil changes; (b) to avoid engine damage when oil pressure drops too low, shut off during operation without warning; and (c) release excessive oil into the exhaust system causing vehicles to emit higher levels of toxic emissions that exceed relevant emissions standards.
As a result, these vehicles stall unexpectedly and without warning, often when turning at an intersection or when accelerating or decelerating, creating a serious safety hazard. The defect can also result in engine damage and premature wear that necessitates costly repairs, including engine replacements.
Settlement Reached
A settlement was reached, which the Court approved on December 1, 2022. As part of the settlement, FCA has implemented three Customer Service Notifications ("CSN") to remedy the Defect: CSN W20, CSN W80, and CSN W84. All of these remedies are being provided to Class Members free of charge. Class Members who are current owners or lessees of Class Vehicles subject to CSN W20 and CSN W84 are entitled to bring their vehicle to any authorized FCA dealership to have the Powertrain Control Module (PCM) and Transmission Control Module (TCM) reprogrammed to address any excess oil consumption repairing the Defect in their Class Vehicle.
All Class Members who are current owners or lessees of Class Vehicles subject to CSN W80 may have an oil consumption test performed, free of charge, by any authorized FCA dealership. If the Class Vehicle fails the oil consumption test, FCA will replace the vehicle's engine long block pursuant to CSN W80 at no cost to the Class Member.
Settlement Total: At Least $88.15 Million
The costs of these repairs are significant. According to data provided by FCA, to date, a total of over 401,000 Class Vehicles have received the CSN W20 repair, for a total repair cost paid by FCA of over $15 million. A total of over 362,000 Class Vehicles have received the CSN W84 repair, for a total repair cost paid by FCA of over $18 million. And a total of over 52,000 vehicles have gone through the CSN W80 oil consumption test, with 9,275 vehicles receiving a new engine, amounting to a total repair cost paid by FCA of over $44 million.
Thus, for the over 772,000 repairs performed pursuant to the Settlement to date, the total benefit of the services provided to Class Members is over $77 million.
Furthermore, the 9,275 Class Members whose Class Vehicles have received engine long block replacements under CSN W80 will each automatically receive an additional $340.00 cash payment for the trouble of having to have their vehicle's engine replaced.
In total, this amounts to a total of over $3.15 million in direct cash compensation that will be paid out to Class Members as of the date of this filing. Over 230 Class Members have also filed claims for reimbursement of expenses related to repairing the defect with Defendant.
In addition, over 2,500 Class Members have filed claims for towing and rental car expenses related to repairing the Oil Consumption Defect to be paid out of the $8 million fund established by the Settlement for payment of such expenses.
Finally, the Settlement provides for an extension on the Class Vehicles' existing Powertrain Limited Warranty to 7 year/100,000 miles. This is a significant extension of the original 5 year/60,0000-mile warranty. In total, the Settlement has provided at least $88.15 million in direct benefits, not including the value of the extended warranty, to the Class Members. Russell Paul, Amey Park and Abigail Gertner were responsible for this matter.
Legal Assistance: Protecting Consumers
If you have purchased or leased a vehicle and experienced a defect which impacted the safety of the vehicle and has resulted in economic losses, please contact Berger Montague. Our award-winning lawyers are available to speak with you free of charge.
About Berger Montague
Berger Montague is a national law firm focusing on complex civil litigation in federal and state courts throughout the United States. For over half a century, Berger Montague has played lead roles in consequential, precedent-setting cases and has recovered over $50 billion for its clients and the classes they have represented.
Berger Montague is headquartered in Philadelphia and has offices in Chicago, Minneapolis, San Diego, San Francisco, Toronto, and Washington, D.C.

schedule a
free consultation
"*" indicates required fields
By clicking SUBMIT you agree to our Terms of Use and Privacy Policy and you are providing express consent to receive communications from Berger Montague via calls, emails, and/or text messages.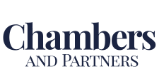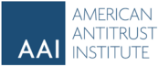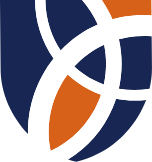 On the Cutting Edge of the Profession
Legal Intelligencer
Sign Up
For Our Newsletter