Berger Montague is an equal opportunity employer. It is Berger Montague's policy to recruit, employ, train, promote, compensate, and otherwise treat all qualified applicants, employees, and contractors on their merits without regard to age, race, religion, creed, color, physical or mental handicap/disability, gender, national origin or ancestry, sexual orientation, gender identity, and expression, or other classification protected by applicable law. We celebrate the diversity in our workforce and are committed to maintaining an inclusive team environment in which all employees are expected and encouraged to participate and contribute.
Diversity is the presence of differences, including with regard to race, gender, age, religion, sexual orientation, gender identity and expression, ethnicity, nationality, socioeconomic status, (dis)ability, or political perspective. Berger Montague is committed to increasing diversity at all levels within the firm, and is proud of the many diverse attorneys leading and working at the firm.
Equity seeks to ensure fair treatment, equality of opportunity, and fairness for all of our workers. Berger Montague is committed to working proactively to challenge and respond to bias, harassment, and discrimination in all of its invidious forms. We are committed to a policy of equal opportunity for all. We strive to create an environment built on dignity, trust, and mutual respect.
Inclusion is an outcome ensuring an environment in which diversity is welcomed and encouraged. Berger Montague believes that inclusion builds a culture of belonging by actively inviting the contribution and participation of all of our employees. We are committed to developing deliberate efforts to ensure that Berger Montague is a place where differences are welcomed, different perspectives are respectfully heard, and where every individual feels a sense of belonging.

schedule a
free consultation
"*" indicates required fields
By clicking SUBMIT you agree to our Terms of Use and Privacy Policy and you are providing express consent to receive communications from Berger Montague via calls, emails, and/or text messages.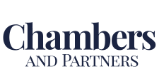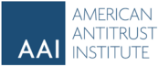 On the Cutting Edge of the Profession
Legal Intelligencer