Overview
Table of Contents
It is normal for financial institutions and similar agencies to request to view your credit report. It is not normal, however, for your credit report to contain errors. Errors may appear on a consumer's credit report in a number of ways, including credit reporting agencies' human errors, system malfunctions, or failures to update information. 
When other institutions see these errors on your credit report, it can lead to negative consequences for you. For example, if your credit score is stellar and you were denied a particular loan or credit card, it may be due to a credit reporting agency reporting inaccurate information about you. 
A Philadelphia credit report attorney from Berger Montague can help fight on your behalf and help you recover the fair compensation that you deserve.
Federal Requirements for Credit Reporting Agencies
Through federal legislation like the Fair Credit Reporting Act (FCRA), credit reporting agencies must follow specific protocols regarding the access, collection, and use of consumers' credit reports. As a consumer, you have specific rights under the FCRA about how your credit report is distributed and used. Some of your rights include:
Being informed of how the information presented in your credit report is used against you

Being allowed to request a copy of your credit report

Having the option of restricting access of your credit report to other parties

Being able to dispute any inaccuracies on your credit report
Because credit reporting errors happen often, it would be in your best interest to request a copy of your credit report. There are many benefits to requesting a copy of your credit report, including:
Protecting yourself against inaccurate information

Protecting yourself against becoming the victim of an identity theft incident

Understanding why an institution took an adverse decision against you
Common Credit Report Errors Performed by Credit Reporting Agencies
One of the most common types of credit reporting errors stems from credit reporting agencies' failure to remove outdated information from their database systems. As a result, the database system can contain outdated information on consumers that is no longer accurate, which then gets reported on consumers' credit reports.
Other kinds of credit reporting errors are more clerical in nature. These errors occur when agency employees fail to provide the consumer's correct personal information or accounts. For example, a Social Security number may have been incorrectly typed. 
Mistaken Accounts
Another common error performed by credit reporting agencies is mistakenly matching consumers to information that does not belong to them. This type of mistake can happen when agencies fail to do their due diligence and distinguish different consumers with similar names, or even the same name, but with differences in other basic identifying information. 
For example, a consumer reporting agency might match a consumer to another consumer's information because the two have similar names and the same partial date of birth, but their full dates of birth and/or middle names are different.
This type of mistake often happens with consumers who have common names or consumers with two last names. Many databases are only designed to search for a single last name when matching a credit report.
Mistaking Consumers as Deceased
Another common mistake is erroneously reporting consumers as deceased on credit reports. This occurs when a credit reporting agency declares an account associated with a deceased individual as deceased when another individual associated with the account is not. 
If a consumer and a family member decide to own a joint account, for example, and the family member dies, the credit report agency will mistakenly declare the consumer as deceased. This mistake can prevent you from obtaining a bank account, being approved for an apartment, renewing your driver's license, and even obtaining health insurance.
Why You Need a Philadelphia Credit Report Lawyer
Discovering errors on your credit report can be time-consuming. You have to spend time and money reversing errors that you did not even cause in the first place. You can also experience frustration, which can delay the process and cause you to miss out on compensation to which you may be entitled. 
A Philadelphia credit report attorney, who is familiar with your rights under the FCRA and other federal legislation, can help you fight your legal battle against credit reporting agencies. 
Collaborate With Other Credit Reporting Agencies to Remove Your Credit Report Errors
Contacting credit report agencies and filing a dispute for credit report errors is as tedious as it sounds, and can require being on the phone indefinitely explaining your situation. A credit report attorney in Philadelphia can contact credit reporting agencies on your behalf and ensure that all inaccurate information is removed from your credit report.
File Credit Disputes With the Credit Reporting Agencies
Another way that a credit report lawyer can help you is by filing a credit dispute with the credit reporting agencies. Instead of handling the dispute process on your own, you benefit from relying on a qualified credit report lawyer who can handle the dispute process for you. 
By seeking the help of a credit report lawyer at the beginning of your dispute process, you can resolve any issues with your credit report quicker than you can on your own. A credit report lawyer can also help you pursue different forms of compensation to which you may be entitled from the credit reporting agencies.
Settle Your Debt With Collection Agencies
Another way that a credit report lawyer can help you is through debt settlement. Although you can decide to settle any debts with collection agencies on your own, working with a credit report lawyer can give you peace of mind throughout the settlement process. If you are not familiar with all credit reporting laws and regulations, you may make a mistake that can cost you time and money.
Why You Should Choose Berger Montague to Represent You
Many people do not realize how valuable it is to get a lawyer involved at the beginning of their case, including in the dispute process. They think that they should handle disputes by themselves and only go to a lawyer if their situation is really extreme, or if they cannot get the dispute resolved on their own. 
But getting a lawyer involved early often results in getting the report fixed faster, not to mention the prospect of money damages. But you need to work with the right lawyer. And you'll find the best FCRA lawyers at Berger Montague.
We are elite, well-resourced lawyers with top-tier academic pedigrees. With state-of-the-art technology and financial resources, we can go toe to toe with the biggest companies in the nation. We've settled multiple class action cases where relief was valued in the billions, and we routinely achieve six and seven-figure settlements on behalf of our clients.
When you go up against Equifax, Experian, or TransUnion, you want a lawyer on your side that the bureaus know by name. We fight hard but fair, and we demand high-quality results. We have over 50 years of experience with 65 lawyers representing clients across the U.S., including from our office in Philadelphia.
Contact a Philadelphia Credit Report Lawyer Today
Has a credit reporting agency caused errors on your credit report? A Philadelphia credit report lawyer can help you recover the appropriate compensation you deserve. 
At Berger Montague, we represent consumers on a contingency fee basis. That means that consumers do not pay upfront, out-of-pocket costs for our representation. We only collect payment upon winning a settlement or court award. If we do not win, we do not get paid.
The FCRA also provides for fee-shifting, which means that upon winning your case, the other party will be responsible for paying attorneys' fees and litigation costs. Call our office, or submit our contact form to schedule a consultation with a member of our team.

schedule a
free consultation
"*" indicates required fields
By clicking SUBMIT you agree to our Terms of Use and Privacy Policy and you are providing express consent to receive communications from Berger Montague via calls, emails, and/or text messages.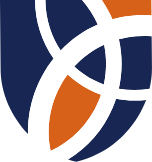 On the Cutting Edge of the Profession
Legal Intelligencer