Overview
A credit report showing a deceased indicator on it can be devastating. Being mistakenly reported as deceased by Experian, Equifax, TransUnion or one of their resellers can prevent you from obtaining a mortgage, getting credit, or even from getting a free copy of your credit report. Our firm can help for free.
Table of Contents
My Credit Report Says I'm Dead!
Deceased on your credit report? We can help you fix that.
We have devoted our legal careers to helping consumers and have helped correct numerous Experian deceased, Equifax deceased, and Transunion deceased credit reports.
We use the Fair Credit Reporting Act to pursue your case and then have the credit bureaus pay for the correction. Don't waste your time or money trying to fix a deceased credit report by yourself. Let our professionals handle this for you, free of charge.
See how much your case is worth and get started the same day. Contact us today to get started!
*Our firm does not assist with general credit repair. Instead, we assist those who have been mistakenly reported as deceased.*
What can happen if you do not fix the mistaken deceased indicator on your credit report?
Instead of recognizing that you have been mistakenly labeled as dead, creditors, landlords and sellers will believe that you are trying to use someone else's identity.
Whether the deceased indicator is originating with the credit reporting agency, one of your lenders, or the result of identity theft—if it is not fixed, the problem will recur every time the bureaus refresh their information.
If you have a deceased indicator on your credit report you won't get approved for a mortgage, loans, or any major financial purchases. Creditors will believe that you are trying to use a dead person's information to obtain credit.
Most creditors will not make a loan to anyone who has a deceased indicator on their credit report.
Being mistakenly reported as deceased will mean you are unable to obtain copies of your free credit report because the credit bureaus will think you are trying to commit identity fraud.
Having a deceased indicator on your credit report can serve as a complete bar to trying to obtain your credit report on annualcreditreport.com
Benefits of working with Berger Montague 
We empathize with our clients.
Our lawyers have devoted their careers to helping people like you. We can help you circumvent the front-line customer service representatives and get your problem fixed.
We get results.
We are widely recognized as one of the best credit reporting and background check law firms in the country. Defendants pay attention when we call or file lawsuits. Let us use our reputation to help you.
You don't have to pay us.
We handle our clients' disputes free of charge. If there is a monetary recovery in your case, we ensure that the credit bureaus pay our fee. We will never ask you for a check, a credit card number or any other kind of payment.
Honesty, integrity, and respect.
Our lawyers are recognized not only for being aggressive litigators, but also for being ethical. Our lawyers have taught classes on ethical representation on behalf of some of the largest consumer advocacy organizations in the country.
About Our Team
Berger Montague helps consumers with mistaken credit reports and background checks throughout the United States. The Firm employs over sixty lawyers and has been recognized as a leader by numerous publications, including the National Law Journal, Super Lawyers, and more.
Judges recognize Berger Montague as a leader in assisting clients with problems related to deceased credit reports. We have an entire team devoted to helping consumers who are having problems with credit reports and background checks. That team is led by attorney E. Michelle Drake, and includes team members Hans Lodge, John Albanese, and Joe Hashmall.
Our team has devoted their careers to helping consumers. We understand how frustrating it can be to have false information included on your credit report or background check, and that's why we're going to help you.
Deceased Credit Report FAQs
What's involved with fixing the deceased indicator?
We start with a free, initial consultation to learn about your deceased credit report and how it has affected you. We will gather all the relevant documentation and work with the credit bureaus, your creditors, and anyone else necessary to get your credit report fixed. We will keep you informed at each step along the way.
What's the value of my case?
Being misreported as dead has such a devastating impact on consumers' finances. These cases can be resolved for significant amounts, especially if you have been denied a mortgage, loan, job, apartment, or other benefits as a result of being reported as dead by one of the Big 3 bureaus—Experian, Equifax, and TransUnion. We have resolved numerous cases involving deceased credit reports.
What is a deceased indicator?
A deceased indicator is how the Big 3 credit bureaus refer to the notation on your credit report that you are deceased/dead. Some of the credit bureaus also have a Fraud Alert (also called IDVision or Identity Scan depending on the bureau) that will appear on your credit report.
Why are only one of the major bureaus (Experian, Equifax, TransUnion) reporting me as deceased, while the others are saying I am alive?
There are many ways this can happen. The different credit reporting agencies have different procedures for obtaining and matching data, so one may match you with someone reported as dead to the Social Security Administration, but the others may not. Not all lenders and creditors report to all bureaus either, so if a creditor is falsely reporting you as deceased, that creditor may report to only one bureau and not the others.
What is the "X" in the account status?
A deceased indicator can also appear as an "X" in the "account status" field on a tradeline sent from a creditor to the credit bureau. Depending on what version of your report you are viewing—one provided to you by the bureaus or one provided by the bureaus or a reseller to an end-user, your report might have an "X" on it, or it might say "deceased" or something similar. Our experienced attorneys can help you gather all the relevant documents and sort out who is reporting what so the problem can be solved once and for all.
Is someone stealing my identity and reporting me as dead?
It is possible. Many false reports that a consumer is deceased result from errors by the bureaus and creditors, but occasionally the error is the result of someone trying to fraudulently claim social security benefits.

schedule a
free consultation
"*" indicates required fields
By clicking SUBMIT you agree to our Terms of Use and Privacy Policy and you are providing express consent to receive communications from Berger Montague via calls, emails, and/or text messages.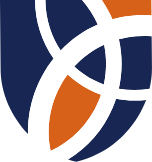 On the Cutting Edge of the Profession
Legal Intelligencer