Overview
Table of Contents
Credit reports can be complex and difficult to fully understand, which is why many people don't look at their credit reports regularly or monitor activity on their reports. In fact, according to a study conducted by Javelin Strategy and Research, approximately 54% of adults never check their credit reports. 
Your credit score—and more importantly, what is on your credit report—can affect your access to important resources, including mortgages, auto loans, and lines of credit. Once you dive into your credit report, you may or may not like what you find. 
If you discover issues with your credit reports, such as paid balances not being reported or errors and inaccuracies, a San Francisco credit report attorney might be your best option to correct these issues and ensure that credit reporting bureaus are reporting accurate information. 
What Is a Credit Report?
A credit report is a document prepared by a credit bureau that gives a detailed breakdown of your credit history. The top three credit reporting bureaus that issue these reports are Experian, Equifax, and TransUnion.
Financial information is collected across all types of accounts, including: 
Mortgages

Auto loans

Student loans

Medical bills

Credit card debt

Lines of credit 

Public records such as bankruptcies, tax liens, and foreclosures 
This information is compiled into a report that lenders use to determine your creditworthiness. 
In addition to lenders, other businesses might also access your credit report. For example, insurance companies might run a credit check to determine whether they should offer you insurance. 
In other cases, if you're trying to rent a house or an apartment, the landlord might run a credit check to see if you can be trusted to pay the rent. Utility companies and smartphone services also run credit checks before opening accounts for new customers. And, for some employers, a credit check may be used to evaluate employment applicants.
What Information Is Included in a Credit Report?
Credit reports typically contain the following information about you and your credit history:
Full name and any aliases or prior names 

Current address and former addresses 

Current and previous phone numbers 

Date of birth

Social Security number 

Credit accounts, including revolving credit lines 

Payment history, including on-time and late payments

Creditor names and date account opened or closed 

Account balance totals and breakdowns 

Credit limits

Liens

Bankruptcies and foreclosures 
If you think there may be errors on your credit report, contact a credit report lawyer in San Francisco to help you today.
How Does a Credit Report Affect You?
Your credit score, also known as a FICO score, is three digits long. The higher your score, the better your chances of lenders giving you credit with lower interest rates. The lower your score, the more difficult it is to obtain credit. 
The accounts listed on your credit report are used to calculate your credit score. For example, if you have late payments or collections on your report, those will make your score lower.
So, how does your credit report actually affect you? Here are a couple of ways:
Buying or renting a house or apartment

: All mortgage lenders and most rental agencies review credit reports of potential buyers or tenants looking for a history of timely payments. If you have a low credit score, it may be difficult or impossible to land the housing of your choice.

Obtaining an auto loan

: The auto loan rates that are available to you are impacted by your credit score. An auto loan with a high interest rate will increase how much you pay on your auto loan each month.

Credit cards

: Approximately 200 million adults in America have a

credit card

. While credit qualifications vary across card types and issuers, the best cards and the best rates go to those with the highest credit scores. 

Student loans

: While federal student loans don't require a credit check, private loans, and loans that are taken out for education by parents do. Less than stellar credit could result in you paying more interest than you would like. 
Poor credit can affect your life in many ways and can prevent you from obtaining many things, including a home. But working with a San Francisco credit report attorney can help you determine what you need to do to bring your credit report and credit score up and gain access to credit. 
Typical Credit Report Errors in San Francisco 
According to an investigation by Consumer Reports, approximately 34% of Americans have an error on their credit report. If you are one of that 34%, you are not alone. Credit report errors are far more common than you might think. 
Here are some of the more typical credit report errors:
An account you don't recognize or never opened

. If you see an account that 1) you never opened, 2) have never used, or 3) simply don't recognize, it is important for you to

dispute it

. Accounts that are not yours or that cannot be verified should be removed so they do not drag down your score.

A past-due account that is still being reported after seven years

. In most cases, past due payments or accounts should be removed from your report after seven years. If you are still seeing an account marked as delinquent after this time period, you should seek assistance.

Identity theft

. If someone has stolen your identity and opened an account in your name, it is critical that you reach out to a credit report attorney in San Francisco to remedy the situation. 

Accounts you closed but are not marked as such

. This type of situation can be a problem because the account could be marked as closed by the creditor rather than closed voluntarily by the consumer. If you willingly closed an account, you would want to make sure that is reflected accurately on your credit report. 
The good news is that errors in credit reports can be removed. A San Francisco credit report lawyer can help you understand your credit report and work with you to remove the errors. 
What Should You Do if Your Credit Report Says You're Deceased?
If your credit report is showing you are deceased, it is likely because a creditor has mistakenly told one of the credit bureaus that you are dead.
Through the Fair Credit Reporting Act (FCRA), a San Francisco credit report lawyer can work to fix the error and, in some cases, ensure you get compensated by the company that inaccurately reported you as deceased. 
This can become a huge problem if it is not fixed as soon as possible. If you are reported as deceased, you likely will have difficulty opening or accessing mortgages, bank accounts, lines of credit, and credit cards. 
In addition to correcting your report and making sure it reflects that you are alive, a San Francisco credit report lawyer could file a lawsuit on your behalf to ensure that you are compensated for this mistake.
What Money Damages Can I Collect From an FCRA Violation?
Most victims of credit reporting errors just want their reports fixed. They do not realize how valuable their case can be. When you're represented by a credit report attorney in San Francisco, you can pursue several damages for an FCRA violation, such as actual and punitive damages.
Actual damages are quantifiable financial losses you suffered as a result of the credit reporting error. Punitive damages are awarded by a court to punish the violator and deter other credit reporting agencies from making similar mistakes. Obtaining actual and punitive damages requires proving that the credit report errors directly resulted in your losses.
You can also take advantage of statutory damages and attorney fees as provided for under the FCRA statute. Statutory damages are standard and range between $100 and $1,000. Fee-shifting under the statute means that if your case is won, the other party will be responsible for covering litigation costs and attorney fees. No proof is required to obtain these damages.
Why Choose Berger Montague to Represent You?
Berger Montague is nationally recognized for its ability to handle major complex litigation. Our elite legal team has 50 years of experience and over 65 lawyers representing clients in offices throughout the United States.
With an outstanding record of success since 1970, we have recovered over $36 billion in settlements and verdicts for their clients in precedent-setting individual and class action cases, including FCRA violations. Some local cases include:
Halvorson v. TalentBin, Inc., Case No. 3:15-cv-5166-JCS (N.D. Cal.):  Plaintiffs alleged that the defendant was violating the Fair Credit Reporting Act by creating "candidate profiles" and providing them to potential employers without the consent of the subject of the profiles. The case settled for $1,150,000 and significant process changes.
Heaton v. Social Finance, Inc., No. 14-cv-5191 (N.D. Cal.): A class settlement of FCRA claims that the lending company performed hard credit inquiries when it had represented it would only make soft credit pulls and did not have a permissible purpose for making the inquiries when it did. As part of the settlement, the defendant worked with Experian to change the hard inquiries to soft credit inquiries on class members' credit. Additionally, the settlement provided for a $2,500,000 common fund with claims paid to 10,795 class members.
Douglas v. Dice Inc., Case No. 2018-1-cv-33172 (Santa Clara County Sup. Ct.): This case alleged that the job board was violating the Fair Credit Reporting Act by creating candidate profiles and sharing them without consent. The case settled for $1,000,000 on a class action basis.
Get Help From a San Francisco Credit Report Lawyer Today
At Berger Montague, we are dedicated to putting our years of knowledge and expertise with the Fair Credit Reporting Act to work for you. A San Francisco credit report lawyer can help you understand your credit report and fix errors and inaccuracies to ensure your credit rights are protected. 
We can also ensure justice by pursuing monetary damages for the financial losses you've suffered due to a credit reporting error and FCRA violation. We represent clients on a contingency fee basis, meaning we do not collect money upfront or if you lose your case. We only get paid a percentage of your eventual settlement or court award.
Take advantage of a no-cost, risk-free consultation by filling out our online contact form or calling our office and speaking with one of our San Francisco credit report lawyers today.

schedule a
free consultation
"*" indicates required fields
By clicking SUBMIT you agree to our Terms of Use and Privacy Policy and you are providing express consent to receive communications from Berger Montague via calls, emails, and/or text messages.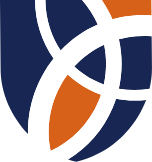 On the Cutting Edge of the Profession
Legal Intelligencer