Founded over 50 years ago, our nationally recognized law firm protects the rights of our clients with 65 lawyers covering 16 distinct practice areas.
After serving as Philadelphia City Solicitor, David Berger founded Berger Montague in 1970, pioneering the field of class actions in antitrust and securities litigation. Since then, we have become one of the premier complex, class action and commercial litigation firms in the United States. Our nationally recognized and award-winning lawyers have recovered over $36 billion for our clients and the classes they represent.
Over 50 Years of High-Profile Cases
Berger Montague has played a lead role in some of the most notable and newsworthy cases in United States history. For example, we were a principal plaintiffs' counsel in the Drexel Burnham Lambert/Michael Milken securities and bankruptcy litigation, in which claimants recovered approximately $2 billion in the aftermath of the junk bond market collapse and the Drexel bankruptcy in the late 1980s.
In the 1990s, Berger Montague was one of the principal trial counsel in the Exxon Valdez Oil Spill litigation. The jury awarded a record $5 billion verdict against Exxon, which the United States Supreme Court later reduced to $507.5 million.
Berger Montague was also lead counsel in the School Asbestos Litigation, the first mass tort property damage class action certified in the United States on a national basis. A class of secondary and elementary schools recovered in excess of $300 million to defray their asbestos abatement costs.
America's worst nuclear incident was the near meltdown of a reactor at Three Mile Island, just 15 miles from Harrisburg, Pennsylvania. Berger Montague was lead/liaison counsel in the Three Mile Island Litigation.
Over 50 Years of Representing Businesses in Significant Civil Antitrust Litigation
In many of the most significant civil antitrust cases in United States history, Berger Montague served as lead, co-lead or trial counsel, including the State of Connecticut Tobacco Litigation($3.6 billion settlement); In re Corrugated Container Antitrust Litigation (more than $366 million recovered); the Infant Formula Antitrust Litigation ($125 million recovery); and the Brand Name Prescription Drug price fixing case (more than $700 million settlement).
In pharmaceutical antitrust litigation, Berger Montague has played a leading role in cases involving delayed entry of generic or other rival drug competition, and has achieved more than $1 billion in such settlements over the last decade.
Over 50 Years of Representing Institutional and Private Investors in Significant Securities Fraud Litigation
Since its founding, Berger Montague has been privileged to have been selected to represent many state government public institutional investors, including, for example, the state retirement funds of Pennsylvania, Connecticut, New Hampshire, New Jersey, Louisiana and Ohio. We are also regularly selected to represent the retirement funds of numerous cities and municipalities, for example, the City of Philadelphia.
Berger Montague also represents numerous individual and private institutional investors. For example, the firm was co-lead counsel in the Melridge Securities Litigation ($88.2 million jury verdict); and lead counsel in numerous major class action securities cases, including Merrill Lynch ($475 million); Rite Aid ($334 million); Waste Management ($220 million); Sunbeam($142 million); IKON ($111 million); Medaphis ($96 million); Fleming Companies ($94 million); Cigna ($93 million); Xcel Energy ($80 million); and Alcatel ($75 million).
Over 15 Years of Representing Whistleblowers Under the IRS. SEC, CFTC & Qui Tam / False Claims Acts
Our Whistleblower, Qui Tam & False Claims Act practice group, one of the largest in the United States, has recovered over $3 billion for federal and state taxpayers. For more than a decade, we have successfully represented whistleblowers in matters involving healthcare fraud, defense contracting fraud, IRS fraud, securities fraud, and commodities fraud.
Privileged to Represent Holocaust Victims
In human rights litigation, Berger Montague, through our executive committee membership in the Holocaust Victim Assets Litigation, helped to achieve a $1.25 billion settlement with Switzerland's largest banks on behalf of victims of Nazi aggression whose deposits were not returned after the Second World War. Our firm also is proud to have played an instrumental role in bringing about a $4.37 billion settlement with German industry and government for the use of slave and forced labor during the Holocaust.
The above cases are just several examples of the notable and newsworthy cases in which Berger Montague has played a major role. No less important are the scores of cases in which we have successfully protected the rights of our clients in matters that may not have been in the newspaper, but were nonetheless vitally important to our clients' interests. Every matter is equally important to us, and we will vigorously protect our clients' interests above all else.
To contact us please use the contact form on the right or view our Contact Us page.

schedule a
free consultation
"*" indicates required fields
By clicking SUBMIT you agree to our Terms of Use and Privacy Policy and you are providing express consent to receive communications from Berger Montague via calls, emails, and/or text messages.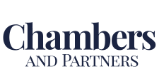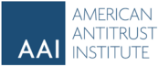 On the Cutting Edge of the Profession
Legal Intelligencer