At Berger Montague, we pride ourselves on providing our clients with the highest-quality legal representation. This requires a Firmwide effort bringing together the best and brightest teamwork-oriented attorneys and staff. We understand the importance of not only attracting top talents but retaining them, and we offer our employees exceptional benefits such as:
Competitive health, dental, and vision insurance
401(k) and profit-sharing plans
Paid parental leave
Annual bonus program
Berger Montague is also committed to fostering a diverse and inclusive work environment. Recruiting, developing, and promoting diverse talent allows us to bring together a variety of perspectives and experiences to provide creative solutions for the challenges our clients face. It also makes us better professionals, a stronger Firm, and a more positive place to work. Learn more about our Diversity, Equity & Inclusion initiatives.
Read on for information about our lateral attorney hiring practices, associate development programs, law student recruitment, and professional staff opportunities.
Lateral Attorneys
Berger Montague welcomes high-achieving lateral attorneys who value providing effective representation with uncompromising ethics. We offer an environment that encourages and rewards entrepreneurial initiative, with an emphasis on collaboration and teamwork to deliver excellent service to our diverse pool of clients and class members.
Our Firm values well-rounded applicants with demonstrated legal abilities, a strong academic background, excellent legal writing skills, judicial clerk experience, significant litigation or trial experience, and a willingness to serve the legal and greater communities. We also value applicants who have worked in the public interest or government positions relevant to our practice areas.
Berger Montague accepts resumes from attorney candidates on a continuous basis. To apply for an attorney position, please email your cover letter and resume to [email protected].
Associate Development
Berger Montague strives to develop well-rounded attorneys who are provided with opportunities for professional growth and success.
To that end, Berger Montague has a multifaceted mentorship program in which each associate is assigned a shareholder mentor to help guide the associate through the Firm's career development checklist. The Firm development checklist is aimed at ensuring that associates are honing the skills and obtaining the experiences necessary to reach practice-specific goals. New hires are also paired with an associate to help navigate the ins and outs of associate life within the Firm.
In addition to Firmwide access to traditional CLE programs, associates are also provided in-house training sessions run both by senior members of the Firm and fellow associates aimed at topics that are of interest to the associates, relevant to their professional development, and which provide practical advice on navigating their careers both professionally and personally (i.e., work/life balance issues). The Firm also sponsors social events and activities for the Firm's associates.
Law Student Recruitment
Berger Montague's summer associate program is designed to give a select few law students hands-on experience. It is a path to creating long-lasting relationships and building a strong foundation for a successful legal career. Summer associates complete a variety of written assignments, attend depositions and other court proceedings, and gain hands-on practical experience. We closely monitor work assignments to ensure that summer associates work on multiple projects and receive consistent coaching and feedback.
Berger Montague extends summer associate opportunities to law students who are among the best and brightest in the class, placing great emphasis on 2Ls with excellent academic credentials and demonstrated legal writing ability.
To apply for a position as a summer associate, please email your cover letter, resume, and transcript to [email protected].
Professional Staff
As one of the country's top law firms, Berger Montague knows the value of skilled, committed staff members. Our staff members play an integral role in supporting our lawyers and providing outstanding service to clients, thus contributing to the overall success of the Firm. We offer a team-based work environment, competitive salaries, and excellent benefits to legal assistants, paralegals, investigators, and the rest of our professional staff.
To apply for a professional staff member position at Berger Montague, please email your cover letter and resume to [email protected].
Berger Montague is an equal opportunity employer. It is our Firm's policy to recruit, employ, train, promote, compensate, and otherwise treat all qualified applicants and employees without regard to age, race, religion, creed, color, physical or mental handicap/disability, gender expression, national origin or ancestry, sexual orientation, or other classification protected by applicable law. We celebrate the diversity in our workforce and maintain an inclusive team environment in which all employees are expected to participate and contribute.

schedule a
free consultation
"*" indicates required fields
By clicking SUBMIT you agree to our Terms of Use and Privacy Policy and you are providing express consent to receive communications from Berger Montague via calls, emails, and/or text messages.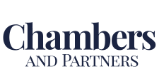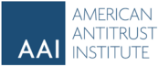 On the Cutting Edge of the Profession
Legal Intelligencer