Overview
Table of Contents
Berger Montague and cocounsel settled this class action in 2017 and it received final court approval on March 5, 2020. Plaintiffs alleged that 2011-2016 Ford Fiesta and 2012-2016 Ford Focus vehicles contained a defect in their DPS6 PowerShift ("PowerShift" or "DPS6") transmissions—a kind of automated manual transmission—that causes shuddering, bucking, jerking, hesitating and slipping. The settlement provided extraordinary benefits to 1.9 million class members, including:  
Settlement Benefits
Buyback program in arbitration: Class Members with persistent, unresolved problems would be able to obtain a buyback valued at $15,000+, even if the symptoms arose after the 18,000 or 24,000 mile limit imposed by most states' lemon laws. Class Members are eligible to participate in the arbitration program, paid for by Ford, that expands Class Members' rights with pro-consumer rules.
Cash payments for transmission hardware replacements: The Settlement provides cash payments to Class Members for persistent Transmission-related problems that require multiple repairs. Class Members who have made three or more visits to authorized Ford dealers ("Service Visits") to replace certain Transmission components are entitled to either a cash payment or a discount certificate, valued at twice the amount of the cash payment, toward the purchase or lease of a new Ford vehicle. Payments start with $200 for the third Service Visit, an additional $275 for the next Service Visit, and an additional $350 after that, and so on, up to $2,325 for the eighth Service Visit.
Cash payments for software flashes: Class Members who do not qualify for Transmission Hardware Replacement payments may qualify to receive compensation for multiple updates of the Transmission Control Module ("Software Flashes), starting with the third, which entitles them to cash payments of $50 for each, up to $600.
Reimbursements for Clutch Repairs and Warranty Arbitration: Class Members may seek reimbursement for a replacement clutch under certain circumstances. In addition, Class Members who have incurred out-of-pocket expenses for repairs they believe should have been covered by Ford's New Vehicle Limited Warranty or who believe that a Ford dealer improperly denied warranty repairs may also be eligible to pursue claims for breach of warranty in a qualified version of the arbitration program. Ford will pay the costs of each Warranty Arbitration, and the Arbitrator is authorized to award reimbursement, a free repair, an extended service plan by Ford, or any combination thereof.
Financial Compensation and Guaranteed Payout
The court found that the settlement guaranteed at least $77.4 million to class members, including both $47.4 million in repurchase payments and cash payments for multiple service visits with a guaranteed payout of at least $30 million. The court granted attorneys' fees and costs in the amount of $8.85 million, noting that this amount was "less than 12% of the $77.4 million minimum class payout.  Russell Paul was responsible for this matter.
If you have purchased or leased a vehicle and experienced a defect that impacted the safety of the vehicle and has resulted in economic losses, please contact Berger Montague.  Our award-winning lawyers are available to speak with you free of charge.
About Berger Montague
Berger Montague is a national law firm focusing on complex civil litigation in federal and state courts throughout the United States. For over half a century, Berger Montague has played lead roles in consequential, precedent-setting cases and has recovered over $50 billion for its clients and the classes they have represented.
Berger Montague is headquartered in Philadelphia and has offices in Chicago, Minneapolis, San Diego, San Francisco, Toronto, and Washington, D.C.

schedule a
free consultation
"*" indicates required fields
By clicking SUBMIT you agree to our Terms of Use and Privacy Policy and you are providing express consent to receive communications from Berger Montague via calls, emails, and/or text messages.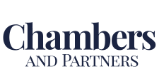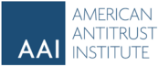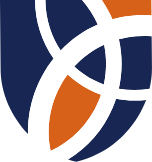 On the Cutting Edge of the Profession
Legal Intelligencer
Sign Up
For Our Newsletter