For crucial moments in your life, such as a job or apartment application, a background check is often necessary. Companies and landlords perform background checks to decide whether or not to hire or rent to you, so errors in these reports can have devastating impacts on your life. 
The common errors that agencies make in background checks can affect your ability to obtain employment, housing, or credit. If you lose out on those opportunities, you can seek the legal counsel of Berger Montague's Minneapolis background check lawyers to help you pursue legal action.
What Is a Background Check Error?
Put simply, a background check error is an error on a background check. Background check errors can occur when background check agencies add facts to a person's background check report that is not true or belong to someone else or exclude facts that should be included in the report. 
When background check agencies perform these errors, it can cost you a job or a place to live. For example, if there is information in your background check report that is outdated or that has been expunged, that is a background check error. If an item that belongs to someone else is included in your report, that is also an error.
Factors That Can Cause Background Check Errors
Several factors can contribute to background check errors that end up harming thousands of workers and job applicants. One factor is simple human error. No matter the occupation, everyone is prone to make mistakes, especially when performing the same tasks over a certain amount of time.
Database Errors
Another factor that contributes to background check errors is database errors. Agency software may use inadequate procedures to match people with records. Agency software can mix the information from other background checks with your information if it attempts only to match a person's background using just their name or incomplete birth date.
Common Names or Two Last Names
Individuals with common names or individuals with two last names are in danger of being mistaken for another person. Even worse, incorrect information can appear in the wrong person's background check, like a criminal history that does not belong to you.
Lack of Updates
Another factor that contributes to background check errors is a lack of updates. There are aspects of a person's life that can change, from court proceedings to credit history. When these changes are not accurately updated on a person's background check report, the person's chances of being chosen for particular opportunities are in jeopardy.
For example, a report that includes the fact that someone was charged with a crime, without also reporting that the charges were later dismissed is erroneous and potentially very harmful.
What Are the Negative Effects of Background Check Errors?
Background check errors can affect your reputation with landlords, employers, or other entities who request to view your background check. Your ability to be approved for housing, employment, and different types of credit can be impacted based on the mistakes of background check agencies.
When background check agencies commit these types of errors, they affect your ability to work and live and violate your consumer rights. An error on your background check might prevent you from working your dream job or renting the apartment of your choice.
With the majority of employers and many landlords requiring background checks prior to making offers of employment or rental, your future is in the hands of the background check agency running the check on your record.
Consumer Rights With Background Check Errors
If you have been the victim of an incorrect background check report, you will want to take action immediately. You have the right to hold background check agencies accountable for their negligent actions.
Committing errors on your background check report may violate your rights under the Fair Credit Reporting Act (FCRA). This act permits you to dispute any incorrect information on your background check. Once you dispute inaccurate information on your background check, the background check agency has 30 days to investigate your claim and take action.
Under the FCRA, you are also entitled to pursue compensation for damages that the error caused.
How a Minneapolis Background Check Lawyer Can Help
You can go through the dispute process against the background check company by yourself. However, your best bet would be to seek the legal counsel of a Minneapolis background check attorney. There are many benefits to having a background check lawyer on your side while disputing incorrect information on your background check.
Our office in Northeast Minneapolis is the home base of several of the most experienced background check lawyers in the country. We can work to make sure your background check is accurate and obtain compensation for any inaccuracy.
Repair Your Background Check Report
We understand that you want to fix your background check errors as soon as possible. Seeking the assistance of a background check lawyer in Minneapolis will help speed the process up.
We have a wealth of experience in obtaining files from background check companies, filing disputes with them, and following up to make sure all inaccurate information is removed from a background check report.
Pursue Compensation From the Background Check Agency
Many victims of background check errors do not know that they also have the right to seek compensation from background check agencies for their errors. Our experienced background check attorneys in Minneapolis can help you file a lawsuit against the background check agency for financial damages and make sure that suit is successful.
You may be eligible to receive compensation from background check agencies for any lost opportunity due to their background check errors, including a lost job opportunity, lost apartment rental, or a lost credit opportunity or loan. We can work with you to ensure you receive the compensation you deserve.
Under the FCRA statute, you can collect various types of damages, including:
Standard statutory damages, which can range from $100 to $1,000
Actual damages based on the financial harm you've suffered as a result of the errors (these require proof of negligence and have no limit)
Punitive damages to punish the background check agency and deter other agencies from similar gross negligence (these also require proof but have no limit)
Attorney fees, which will be paid for by the defense when your case is won
Contact Berger Montague Today to Review Your Legal Options
Do not hesitate to contact us about a potential case. Whether it is an individual lawsuit or class action, Berger Montague operates on a contingency fee basis. We collect nothing upfront or anything at all if we lose your case. We only take a percentage from your eventual settlement or court award.
If we win your case, you won't even have to worry about litigation costs. The other party is responsible for covering attorney fees under the FCRA statute, which provides for fee-shifting.
Berger Montague has settled numerous cases involving credit report and background check errors for more than $100,000. Complete our contact form to schedule a consultation with a Minneapolis background check lawyer at your convenience.

schedule a
free consultation
"*" indicates required fields
By clicking SUBMIT you agree to our Terms of Use and Privacy Policy and you are providing express consent to receive communications from Berger Montague via calls, emails, and/or text messages.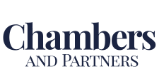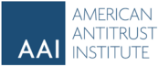 On the Cutting Edge of the Profession
Legal Intelligencer