Giving your consent to a background check is often required when you apply for a job, apply for an apartment, or even when you seek to participate in your child's extracurricular activities. When the information returned on your background check is false or misleading, it can result in a loss of opportunities.
If your background check contains information that is incorrect or false, and you do not know where to turn for help, reach out to the experienced Alexandria background check lawyers at Berger Montague.
We could help you fix the issues on your background check so that you can get back to your life. We can also hold the negligent background check company liable for your monetary losses as a result of the error. Learn more about what your next steps should be during a free consultation.
What Information Can Be Found on Your Background Checks in Alexandria?
When you agree to have your background check run, you probably do not expect to be denied the opportunity you seek because of the information returned.
However, mistakes occur on background checks with alarming frequency and can have a devastating impact on your life. When your background check is accessed in Alexandria, the individual accessing it can obtain a wide variety of personal information, such as:
Your employment history
Whether you have ever filed for bankruptcy
If there is a history of felony convictions
Your license and motor vehicle information
Your education status
Your personal identification information, including your address, name, and Social Security number
Whether there have been tax liens taken out against you
If any of the information contained in your background check is false, misleading, or inaccurate, it could have a serious impact on your opportunities going forward.
Why Is Accuracy So Critical When Running a Background Check?
There are a number of situations in which it may be necessary for you to pass a background check, including:
Applying for a job in a financial institution
Working with children
Working with the government
Applying for housing
Applying for a mortgage
Requesting a line of credit
Applying to coach your child's sports team
Background checks are necessary because they give the person running them information about your history, who you are, and what they might expect if they decide to enter into any type of partnership with you. As you can imagine, when the information returned on the background check is misleading or false, it could result in you being passed over for opportunities.
Your background check lawyer in Alexandria can take a closer look at the information contained in your background check to determine where the errors occurred and how to fix them.
Problems With Background Checks in Alexandria
You may be surprised at some of the information that could show up on your background check. When a utility service provider, prospective employer, potential landlord, or other prospective partner runs your background check, the personal information reflected should be accurate and complete.
However, mistakes could be disastrous. Some of the more common types of information that could cause problems with Alexandria background checks can include:
Inaccurate collections accounts
Erroneous felony convictions or other criminal records
Inaccurate personal identification information such as your phone number, your name, your address, or your Social Security number
Mistakenly being reported as deceased
Inaccurate bankruptcy filings
Rules for Virginia Employment Background Checks
When someone is running your background check in Alexandria, there are specific rules and regulations that must be followed under Virginia law and federal law. For example, employers are prohibited from running credit reports on prospective applicants unless:
There is a conditional offer of employment
The job prospect is applying for a position with the government
The job prospect is applying for a position with a financial institution
The position requires security clearance under Virginia law
The job prospect is applying for a position with the Alexandria Police Department or another relevant law-enforcement agency
Employers are also prohibited from requiring a candidate to cover the cost of their own background check, inquiring about their criminal history in the initial application, or unless an offer of employment is made.
Companies are required to inform you about the information they are looking for in your background check and how they will use it when it is accessed. Employers do not have the authority to run a background check without your consent.
The Fair Credit Reporting Act and Background Checks
Background check companies must abide by the Fair Credit Reporting Act (FCRA). This federal law governs the conduct of background check companies and credit reporting agencies. It also gives rights to consumers, allowing them to hold these agencies accountable for violations.
Under the FCRA, consumers can file a claim or lawsuit against the negligent party for financial compensation such as:
Statutory damages from $100 to $1,000 per violation
Actual financial damages with no limit based on your specific losses
Punitive damages if the background check company was found guilty of gross negligence or malicious conduct
Attorney fees and litigation costs based on fee-shifting under the statute
The FCRA gives consumers many other rights, and an experienced background check lawyer can ensure those rights are protected.
How to Fix Issues With Your Background Check
When you discover that your background check has inaccurate or misleading information on it, it is important that you take action. The first thing you should do is contact an Alexandria background check attorney to represent you.
Dealing with credit reporting agencies is more challenging than you might think. Reaching out to them directly may prove fruitless until you get a legal advocate on your side. Your attorney can help you go through your background check and credit report to contact creditors, law-enforcement agencies, lenders, and others to remove false or inaccurate information.
If credit agencies fail to remove this information and it continues to have a negative impact on your life, you may be able to take legal action against them. Filing a lawsuit against credit reporting agencies may be the best way to fix the issues on your background check and credit report so you can move forward with your life.
Berger Montague Has a Track Record of Success
We understand that your first concern is getting your information fixed. But you may not realize the true value of your case. When you work with our elite legal team, we can ensure that background check companies are accountable for their mistakes, correct them, and compensate you for the harm they've caused.
Berger Montague is a nationally recognized firm of well-resourced lawyers. Since 1970, we've won over $36 billion in verdicts and settlements for individual and class action cases. And we routinely win settlements for our clients for more than $100,000.
We operate with 65 lawyers representing clients throughout the U.S. through our state-of-the-art technology, elite academic pedigrees, and 50 years of experience. Hands down, we are the best FCRA firm in the country. We make it our mission to protect consumers' rights.
Get Help From a Background Check Attorney in Alexandria Today
Did you recently agree to a background check? Did you discover that there was false information on your background check? If so, you need to take action to address these inaccuracies and ensure that your background check correctly reflects your history.
A dedicated Alexandria background check lawyer at Berger Montague can help you fix these mistakes so that you can get back to your life. When the FCRA has been violated, we can also pursue money damages for any losses you incurred as a result of the errors.
We work on a contingency fee basis. You pay nothing out-of-pocket up front or at all if we lose your case. And we only take a percentage of your settlement or court award upon a successful outcome. Schedule your no-cost, risk-free consultation when you complete our online contact form or call our nearby Washington, D.C. office.

schedule a
free consultation
"*" indicates required fields
By clicking SUBMIT you agree to our Terms of Use and Privacy Policy and you are providing express consent to receive communications from Berger Montague via calls, emails, and/or text messages.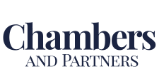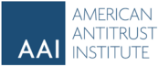 On the Cutting Edge of the Profession
Legal Intelligencer