Today, many employers use the information found in an applicant's background check to help determine whether to hire the applicant. However, not every applicant's background report is accurate.
Some applicants' background reports contain errors that occur due to the sloppy procedures of background reporting companies. The Baltimore background check lawyers at Berger Montague may be able to help you receive compensation for missing out on a job opportunity because of an error made by the background check company.
Information Presented on Your Background Report
A background check report contains information such as:
Your past employment history
Your credit history
Your criminal background
Your education
Your driver's license record
The information your background check might determine whether you will be approved or denied for specific employment and housing opportunities. Employers, landlords, and financial institutions will use the information in your background report to decide whether you will be a suitable choice for employment or housing.
Common Background Check Errors
The information on your background report can determine the types of opportunities you can obtain. However, your background report can contain inaccurate information, which could cost you many opportunities, from employment to housing.
Unfortunately, it is common for errors to appear on background checks. And sadly, these errors cause harm to thousands of workers and job applicants. Some of the most common background check errors include:
Outdated information: This includes information that should not have appeared on your report, such as expunged criminal records.
Mixed files: Background check companies sometimes fail to double-check that an applicant's personal identifying information, such as full name and full date of birth, matches the identifying information on the records they include on their reports. As a result, companies sometimes report records that do not belong to the applicant, but that instead belong to someone else. Applicants with common first and last names are most at risk of having their reports contain records that do not, in fact, belong to them.
Consequences of Background Check Errors
Unfortunately, these common background check errors play a pivotal role in determining whether you are approved or denied for multiple opportunities. Employers, financial institutions, and landlords are often on a tight schedule and usually will not take the time to investigate whether the background report contains e errors. Instead, they will trust what is on your report.
This means that you can be denied great opportunities because of inaccuracies on your report that are by a background check company.
Why You Need a Baltimore Background Check Lawyer
When background check companies include inaccurate information on your background report, it can cause you to lose out on significant financial options. Depending on your circumstances, a background check lawyer in Baltimore can help you pursue legal action against a background check company that has negligently included inaccuracies in your report.
Whether you are aware or not, and depending on what happened to you, you may be entitled to several types of damages.
Assist With Pursuing Various Damages
Under the Fair Credit Reporting Act (FCRA), you may be able to pursue legal action against a background check company that included inaccurate information in your report. A background check lawyer can review your situation and determine the types of damages that you may be able to pursue agency.
One of the damages that you can pursue is monetary damages, which might include lost wages when you were denied a job to do inaccuracies on your report. You may be able to seek damages for emotional distress. Being denied a job or housing opportunity can cause you to experience stress about making a living or continuing to support yourself or your family financially.
Another form of damages that you are entitled to pursue is statutory damages under the FCRA, which allows for damages ranging from $100 to $1,000, even if other damages cannot be shown.
Review Your Background Report for Additional Errors
Through the FCRA, you have the right to dispute any errors on your background check report. However, even if you initiate a dispute, that does not mean that the background check company will remove all errors from your background report.
A background check report lawyer can review your entire background report, help you dispute inaccuracies, and double-check that all errors are, in fact, corrected.
Negotiate With Background Check Companies
Another way that a background check lawyer can help you is by speaking on your behalf with background check companies. A background check lawyer can use their knowledge of the FCRA to negotiate and make sure that errors (such as outdated information, false criminal history, or mistaken identity errors) are removed from your report.
Why Berger Montague Is Your Best Legal Advocate
Berger Montage is, hands down, the best FCRA firm in the nation. We have over 50 years of experience with 65 lawyers representing clients throughout the U.S., including from our nearby office in Washington, D.C.
Even though your first thought is to get your background check information fixed, you may not realize the true value of your case. When you want to hold the company liable for your losses as a result of their negligence, you want a firm on your side that's well-respected and nationally recognized for handling major complex litigation.
Our elite, resourceful team knows consumer protection laws intimately, and we are highly qualified and experienced in lawsuits related to employment and criminal background report errors. We routinely win cases that result in $100,000 settlements or more. And since 1970, we've won numerous verdicts and settlements in individual and class action lawsuits worth over $36 billion.
Contact a Baltimore Background Check Attorney Today
If you have missed an opportunity due to errors on your background report, contact a background check attorney in Baltimore to assist you with correcting the inaccuracies and pursuing compensation to which you may be entitled under the FCRA.
At Berger Montague, we represent consumers on a contingency fee basis. That means consumers do not pay out-of-pocket costs for representation. We collect a percentage of an eventual court award or settlement, and we take nothing if we lose. Attorney fees and litigation costs will be covered by the defense when we win your case in court.

schedule a
free consultation
"*" indicates required fields
By clicking SUBMIT you agree to our Terms of Use and Privacy Policy and you are providing express consent to receive communications from Berger Montague via calls, emails, and/or text messages.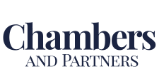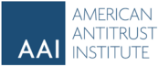 On the Cutting Edge of the Profession
Legal Intelligencer