Before you can officially be offered a position with a new company, obtain rental housing, be approved for a mortgage, or be approved to participate in your child's extracurricular activities, you may need to pass a background check.
Background checks continue to be an influential factor in a number of situations. However, when your background check reflects inaccurate information, you could find yourself being passed over for important opportunities, causing you to suffer monetary damages.
Take steps to protect yourself and your future by working with the dedicated Newark background check lawyers at Berger Montague. We can help you pursue financial compensation for the losses you've suffered as a result of the error.
What Does Your Background Check Say in Newark?
Background checks are relatively common, as the majority of employers across Newark will require you to pass a background check before you can be hired. Some of the more common types of information you can expect to find in your background check include:
Criminal records
Personally identifying information–name, address, date of birth, Social Security number, aliases
Employment history
Education status
Reports of bankruptcy filings
License and motor vehicle information
Credit history
Indications of whether you have ever had a professional license, and the status of such a license
Professional disciplinary records
Information from the Department of the Treasury's Office of Foreign Asset Control's (OFAC) Specially Designated Nationals List
Social Security verification
Your background check may also contain other types of information depending on why your background check was run.
Background checks contain sensitive information, which is why you must give your permission before anyone obtains your report for employment purposes. However, because background checks can have such an impact on your life, mistakes could be traumatic.
Background Check Data Must Be Accurate
Generally, you can expect to have your background check run when you are:
Applying for a new job
Seeking to rent a home or apartment
Applying for a new loan or credit card
Seeking approval to participate in your child's extracurricular activities
However, if the information returned on your background check is false or inaccurate, you may lose these opportunities.
Some employers refuse to hire people with certain types of criminal histories. But it is becoming much rarer for employers to exclude people with felony convictions altogether. Instead, many employers now pay close attention to the precise nature and timing of any criminal conviction and analyze whether the conviction will hinder the applicant's ability to perform a specific job.
For this reason, it is essential that your background report is accurate. You must take action to correct inaccurate, misleading, or false information on your background check.
The Fair Credit Reporting Act (FCRA) allows you to dispute inaccurate information on your background report and requires the background check company to respond within 30 days. Your Newark background check attorney can guide you through the process so you can take charge of your background check, credit report, and credit score.
Problems You Might See in a Newark Background Check
Unfortunately, the types of mistakes found on background checks in Newark could be devastating. If a utility service provider, employer, or prospective landlord runs your background check, the information returned should be accurate and reflect your personal and professional status accordingly.
Sadly, background check errors are far more common than you might think. Some of the more common types of mistakes found on Newark background checks include:
Criminal record information that does not belong to you on your report
Inaccurate information about your criminal record, such as misreporting the seriousness level of a conviction (in New Jersey, for example, this might include reporting a non-indictable offense as an indictable offense)
Reporting arrests or charges that are more than seven years old and did not lead to convictions
Inaccurate sex offender registry information on your report
Incorrect Social Security number, phone number, address, or other personally-identifying information
Inaccurate reporting of tax liens
Improper reporting of bankruptcy filings
Mistakenly reporting someone as deceased
Inaccurate collections accounts
These are only a few of the different types of mistakes that could appear on your background check. If you discover that there is wrong information on your background report, it is up to you to take action to address these discrepancies.
What Rules Do Employers Need to Follow When Running Background Checks in Newark?
Since the information contained in your background check is sensitive, employers are required to adhere to specific rules when running background checks in Newark. Newark has a "ban the box" ordinance, which restricts the circumstances in which employers can run background reports.
New Jersey job applicants with criminal records have rights, and employers must:
Not inquire about someone's criminal history pre-application
Wait to run a background check or ask about criminal history until such time as the employer has made a conditional offer of employment and provided the applicant with written notice
Only run a background check when the position at issue is so sensitive such a report is required
Limit any background check regarding indictable offenses to eight years
Limit any background check for disorderly persons or municipal ordinance violations to five years
Limit any background check to pending charges
Conduct an individualized inquiry considering the nature of the crime and the position applied for, as well as information about rehabilitation and the likelihood of reoffending
Prospective employers are also not legally allowed to access your credit report unless specific criteria are met. Some of the instances in which an employer could run your credit report include:
Your position requires security clearance
Your position is with the Newark Police Department or another law enforcement agency
You are applying for a state or federal position
You are applying for a position within any type of financial institution
Before a potential employer runs your background checks, they will need to get your permission to do so, inform you of the information they are looking for, and let you know how the information they discover will be used.
What if You Lose a Job Based on an Incorrect Background Check?
If your background check reflects information that causes an employer to retract an offer of employment or otherwise pass you over for a job opportunity, they will be required to notify you of their reasoning. This can give you valuable information as to what misleading or inaccurate information may be on your background check or credit report.
When you lose out on an income because of a background check error, you're entitled under federal law to hold the reporting company liable. The FCRA allows you to pursue money damages, and a background check lawyer can fight hard to ensure you obtain them.
How to Fix Background Check Inaccuracies
Background check companies have an obligation to fix errors on a report if a consumer disputes. While the agencies are allowed up to thirty days to investigate disputes, many companies will do so more quickly, especially if they believe a lawyer is involved. For this reason, it can be critical to involve an attorney in the background check dispute process.
There are several ways your background check lawyer in Newark could help you fix issues with your credit report or background check data. This includes:
Filing a dispute with the background check company
Reaching out to creditors or law enforcement agencies
Filing civil claims against the companies that made the mistake
You can find out what your next steps might be when you contact your background check attorney in Newark for guidance and support.
Why Berger Montague Is Your Best Option for Legal Help
Most people don't realize how valuable their cases are. They want their background information fixed so that they can move on with their lives. As the best FCRA firm in the country, we have 65 lawyers representing clients throughout the U.S., helping them obtain their rightful compensation after a credit report or background check error causes them harm.
At Berger Montague, we routinely win settlements for our clients with credit reporting and background check errors for more than $100,000. And since 1970, we've secured over $36 billion in verdicts and settlements for individual and class action lawsuits regarding FCRA violations.
Not only do we get our clients the compensation they deserve and get their information fixed, but we also ensure that companies and agencies alter their reporting methods to access, gather, and report information according to the law and without violating consumers' rights.
Meet With a Background Check Lawyer in Newark for Help Today
If you discover false or inaccurate information on your background check and do not know where to turn for help, reach out to an experienced Newark background check lawyer at Berger Montague. 
As part of our contingency fee agreement, we do not take payment upfront, nor do we collect any payment if we lose your case. We only get paid based on a percentage of your settlement or court award when your case is won.
Our firm could help you address these inconsistencies and hold the liable party accountable. Schedule your no-cost, risk-free consultation today when you call our office or fill out our convenient contact form.

schedule a
free consultation
"*" indicates required fields
By clicking SUBMIT you agree to our Terms of Use and Privacy Policy and you are providing express consent to receive communications from Berger Montague via calls, emails, and/or text messages.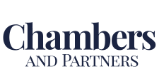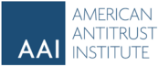 On the Cutting Edge of the Profession
Legal Intelligencer