At some point in your life, you will be required to undergo a background check. Whether it is requested by a landlord or a potential employer, a background check is stressful even if you have a clean record.
Background checks help landlords, employers, lenders, and others ensure that the people they rent to, employ, or lend to will not cause any issues. But an erroneous background check report can derail your plans. It may also have violated the Fair Credit Reporting Act (FCRA).
That's why you need a San Francisco background check attorney from Berger Montague on your side. We have settled numerous cases involving credit reports and background checks that have violated the FCRA, and we can help to get the problem fixed and pursue compensation.
What Are Common Background Check Errors?
Common examples of errors that occur on background checks include:
Including information on your report that belongs to someone else's background check (often, this happens if you have the same or similar same as someone with a criminal record)
Including information of yours that is outdated or should have been expunged
Including information that is out-of-date or inaccurate
Omitting information on your report that should have been included
Causes of Background Check Errors
Background check errors cause harm to thousands of workers. They can be caused in many different ways, including human error, machine error, database error, and more. The difficult thing with background check errors is that you won't know any occurred until you are informed you were denied a job or an apartment.
Make sure you always ask why you were denied and if it had to do with your background check. Doing so can help you begin the repair process quickly.
Machine Error
Technology has its benefits, but also its drawbacks. Technology doesn't always work correctly, leading to an error in producing an improper background check report for an apartment or employment candidate. If technology fails, the computer could mix records or omit records, or fail to print a clear report.
Often, background check companies can make errors if their technology matches you with people with a similar name or other characteristics. Alternatively, if the report is run using erroneous information—such as the wrong date of birth or Social Security number—the results can also be wrong.
Database Errors
Criminal databases need to be routinely updated as new information becomes available following arrests, expungements, and other events. However, not all databases will be updated in enough time to provide the correct information when a background check is run for a job candidate, student, or apartment rental application. 
For example, a background check might include the fact that someone was charged with a crime, but fail to mention that the charges were later dropped. Out-of-date information is a very serious source of background check errors.
Potential Negative Impacts of a Background Check Error
Your reputation is on the line when an error occurs on your background check. You could be eliminated from consideration for a new job, no matter how far along you are in the process. You could be denied housing if the check was performed as part of an apartment rental application.
Errors on your background check can also cause you to be denied credit cards, auto loans, loans for education, and a mortgage. The best solution is to let background check lawyers in San Francisco take your case.
What Are Your Rights as a Consumer?
If an error has occurred on your background check, you should take immediate action to rectify the situation, limiting the negative impact the error has on your life. It is within your rights to hold the background check company accountable for the mistakes made on the report that they submitted to your landlord, employer, or educational institution.
When an error occurs on your background check, your rights are protected by the Fair Credit Reporting Act. Under the FCRA, you have the right to dispute any information found on your background check. When you file a formal dispute, the background check company has 30 days to investigate the information in question.
How Can a San Francisco Background Check Lawyer Help?
It is recommended that you work with a San Francisco background check attorney when incorrect information is found on the report. You can represent yourself, but it is always best to work with an experienced attorney who knows the law.
The team at Berger Montague can help you restore your reputation and fix your background check report. Our team includes attorneys licensed in California and attorneys with experience litigating background check cases in California state and federal courts.
Pursue Compensation From the Background Check Company
You have the right to pursue compensation from the background check company that caused errors in your report. The Berger Montague team may file a claim against the background check company for your damages.
Compensation can be recovered for lost wages, especially if you missed out on an employment opportunity because of the errors found on the report. You can also recover compensation for the denial of housing, credit, or other harms.
Repair Your Background Check Report
Fixing the errors found on a background check report should be done as soon as possible. The longer the errors remain on your background report, the more likely it is that you will be denied employment, housing, and other opportunities.
When you work with a background check lawyer in San Francisco, you won't have to worry about handling the process alone. Instead, we may do all of the following for you:
Contact the company that performed the background check to obtain a copy of your file
Review your background check and file disputes as needed to ensure all incorrect information is removed
File a lawsuit against the background check company
Hold the background check company accountable for their actions and ensure you receive the compensation you deserve
Why Choose Berger Montague to Handle Your Case?
Many people do not realize that when a background check company issues an erroneous report, they may have a claim for money damages. Most people think their remedy is to get the report fixed. The law requires that background check companies be the ones to fix errors in the reports, and the law makes these companies the ones who are liable.
Berger Montague is the experienced legal team that ensures the background check companies take accountability, correct the mistake, and compensate the victim. We are elite, well-resourced lawyers. And we have a track record of success in both individual and class action cases, including:
Taylor v. First Advantage Background Services Corp., Case No. 4:15-cv-2929 (N.D. Cal): An individual case where a background check company reported the plaintiff's brother's charges as belonging to the plaintiff. The court granted summary judgment to the plaintiff on a 15 US Code § 1681i claim for failing to reinvestigate the dispute and denied the defendant's motion for summary judgment in its entirety.
Nesbitt v. Postmates, Inc., Case No. CGC-15-547146 (San. Fran. Sup. Ct.): A class action case alleging that Postmates failed to provide proper disclosures before obtaining background checks and failed to provide copies of background checks before taking adverse action. The case settled for $2,500,000.
Howell v. Checkr, Inc., Case No. 3:17-cv-04305 (ND. Cal. San Francisco): A class action against a consumer reporting agency that was issuing background checks without filtering out non-criminal offenses, violating 15 U.S.C. § 1681c. The case settled on a class basis for $4.4 million.
Call a San Francisco Background Check Attorney Today
If a recent background check came back with errors on it impacting your chances for employment, housing, or another opportunity, it is in your best interest to speak with an experienced San Francisco background check lawyer.
You have a right to get it fixed, and you have a right to pursue monetary damages as a result of the error. Our attorneys work on a contingency fee basis to help correct those mistakes and obtain justice. We only take a percentage of your eventual settlement, and we do not get paid if we lose your case.
Call the office of Berger Montague, or complete a contact form to schedule a consultation today.

schedule a
free consultation
"*" indicates required fields
By clicking SUBMIT you agree to our Terms of Use and Privacy Policy and you are providing express consent to receive communications from Berger Montague via calls, emails, and/or text messages.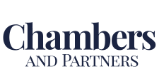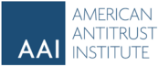 On the Cutting Edge of the Profession
Legal Intelligencer