Identity theft occurs when a criminal gains access to a person's private information and uses that information for their own financial gain. Identity theft is the leading cause of fraud reports filed with the Federal Trade Commission (FTC) and other enforcement entities.
Becoming a victim of identity theft is not just an annoying inconvenience. The effects of identity theft can impact you for the rest of your life. Resolving an identity theft issue can be overwhelming, but an identity theft attorney in San Jose can help.
How Does Identity Theft Happen?
Identity theft generally happens in the following steps:
Gaining access to personal data: Identity thieves first steal or gain access to your private information. Social Security numbers, credit card or debit card information, and even addresses and phone numbers can be helpful to identity thieves.
Using your stolen personal data: Second, identity thieves use your data for financial gain. This can take many forms, such as opening new banking or credit card accounts in your name, filing fraudulent tax returns (to steal your tax refund), or applying for public benefits, such as unemployment, in your name.
Discovery and correction: Once you discover identity theft, there are a few steps you can take to correct it. Unfortunately, identity theft is often not discovered until someone is seeking credit or attempting to open a new account. This can make correcting the issue an urgent matter.
How Your Personal Information Can Be Stolen
There are a number of ways that identity thieves can access your personal information. Most commonly, they occur as a result of phishing, data breaches, and social media scams.
Phishing
One of the common methods of identity theft is phishing. Phishing occurs when cybercriminals pretend to be someone else and request private information from you, usually through email. For example, a phishing scam would be an email sent from "Amazon" requesting that you perform some action, such as clicking an unsafe link or providing your personal information.
Data Breaches
Another method by which identity thieves can gain access to your personal information is through data breaches. These attacks occur when cybercriminals hack into databases that contain your personal information, such as government or business websites
When cybercriminals have access to personal information, they can use that information for identity theft.
Social Media Scams
Another popular method that identity thieves use to gain access to your personal information is social media scams. Social media scams can appear in games or surveys on social media sites like Facebook, Instagram, and Twitter.
With social media scams, the games or surveys will ask particular questions that are similar to the questions used to create your passwords. Identity thieves will then take the answers you've provided and attempt to log into your accounts using your answers.
How Does Identity Theft Impact Your Life?
Becoming a victim of identity theft can take a serious toll on your finances and well-being.
Financial Consequences of Identity Theft
There are many ways that identity theft can take a toll on your finances. You may have to close specific bank accounts, dispute fraudulent charges on your credit or debit card, or contact the IRS to determine whether fraudulent tax returns have been filed under your name. You may also have to work to ensure that your credit report is not affected.
Emotional Consequences of Identity Theft
The financial toll that identity theft creates can cause you to experience severe stress. You may feel a range of emotions, from anger to stress and depression. You may feel as if you deserve identity theft to happen because you were not careful.
Other Issues That May Lead You to Believe Your Identity Was Stolen
Most people don't recognize identity theft until they try to obtain a mortgage, line of credit, get a new job, or some similar big life moment. When a credit report or background check comes back showing erroneous information, they automatically think their identity was stolen. But sometimes, things aren't always as they appear.
It could be possible that your identity was stolen. But more often than not, we've seen identity theft cases turn into credit reporting and background check error cases quickly. Once we've investigated the supposed identity theft, it turns out that a credit reporting agency or background check company had made a mistake due to negligent methods.
Some agencies and companies might mistake a person as deceased, mix up people's names, and erroneously pull information from outdated criminal databases. Any organization negligently publishing an error is violating the Fair Credit Reporting Act and can be held liable.
You don't want to handle a situation like this by yourself. It's best to have an attorney on your side to investigate the matter and hold the correct parties liable. We can ensure that your information is fixed and secure, and we can even help you pursue financial compensation for the harm you've suffered as a result of the errors under the FCRA statute.
How a San Jose Identity Theft Attorney Can Help
Resolving identity theft is not a task you want to handle on your own. At Berger Montague, our identity theft attorneys in San Jose are committed to ensuring that we do all we can to help you recover from identity theft as quickly and as completely as possible.
Our lawyers have the battle-tested experience and knowledge to resolve your identity theft issues. We can help clear your name in a variety of ways, including:
Initiating fraud alerts
Filing a report with the Federal Trade Commission (FTC)
Contacting credit agencies and removing fraudulent information from your credit reports.
Filing police reports
As a resourceful, elite, nationally recognized law firm with over 50 years of experience and 65 lawyers working nationwide, we've developed a successful track record for settling numerous cases involving credit reporting errors for more than $100,000.
Contact Berger Montague to Inquire About an Identity Theft Lawsuit or Class Action
Do not hesitate to contact us about a potential case. Our attorneys work on a contingency fee basis. That means that we charge nothing upfront and do not collect compensation unless and until we win your case. We only take a percentage of your eventual settlement or court award.
Plaintiffs and members of the class do not pay out-of-pocket attorneys' fees or litigation costs when we win our individual lawsuits and class actions. Should the FCRA apply in your case, it provides for fee-shifting, which means the other party covers these costs.
Submit our contact form to schedule a consultation with a San Jose identity theft lawyer at Berger Montague today.

schedule a
free consultation
"*" indicates required fields
By clicking SUBMIT you agree to our Terms of Use and Privacy Policy and you are providing express consent to receive communications from Berger Montague via calls, emails, and/or text messages.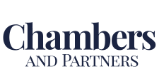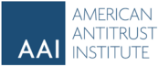 On the Cutting Edge of the Profession
Legal Intelligencer