Background checks have become a routine part of applying for jobs or housing. Having erroneous information on your background report can jeopardize numerous opportunities. If inaccurate information has harmed you and your future prospects, a Seattle background check attorney can help.
The accomplished attorneys of Berger Montague have extensive experience upholding the rights of consumers who have been harmed by inaccuracies in their background check reports.
The Fair Credit Reporting Act (FCRA) provides protections for individuals harmed by background check errors. You may be entitled to recover compensation for erroneous information that was included in your background check.
Errors on Your Background Check Can Significantly Impact Your Life
Errors on your background check can harm you in many ways. In some cases, the consequences are unexpected and can have serious implications. Some common mistakes include:
The inclusion of criminal charges and arrest records that do not belong to you
Incomplete information (e.g., dropped criminal charges)
Old and outdated information (e.g., old credit data)
Mistaken identity with someone with a similar name
Human errors (e.g., entering the wrong date, misspelling names)
For example, having criminal charges that do not belong to you on your background check can prevent you from finding gainful employment.
You May Be Entitled to Damages Under the Fair Credit Reporting Act
If a background check company reports inaccurate information about you, you may be entitled to damages. In addition, if employers report or misuse your personal information, you may be entitled to compensation. The FCRA gives you the right to correct inaccuracies on your background check and recover damages when you are harmed by erroneous information.
Recoverable damages may include:
Actual damages
Emotional distress damages
Statutory damages
Possible punitive damages
Attorney fees
Every FCRA case is different. The value of your claim heavily depends on the extent of the harm you have suffered. At Berger Montague, a background check lawyer in Seattle can assess the details of your case and determine your possible compensation.
A Background Check Lawyer in Seattle Can Uphold Your Rights
A background check attorney in Seattle can protect your rights and help correct inaccuracies that have been included in your background report
Depending on your situation, our legal team may be able to:
Help you gather evidence
Assist you in filing disputes and removing inaccuracies in your report
Determine all the liable parties who have violated your rights under the FCRA
Represent you in proceedings to recover damages
Background checks are being used more and more to evaluate individuals for the competitive job and housing markets. It is critical that your background check is accurate.
What You Should Know About Your Rights and Background Checks
The Fair Credit Reporting Act regulates how background check companies can collect and use your personal information. Background checks used to be rare. Today, nearly every opportunity requires a background check.
Unfortunately, many Americans are unaware of their rights under the FCRA. Even fewer choose to exercise those rights when dismissed or overlooked for a housing or employment opportunity. For instance, the scope of a background check is limited by state and federal regulations and cannot include specific information, including:
Outdated credit data
Arrests older than seven years
Duplicate records of misconduct that give the impression of a lengthy report
In addition, before an employer can deny you a position based on your background check, they must furnish you with a copy of the report. Despite these kinds of regulations, every day, people are unfairly victimized by erroneous and incomplete information on their background checks.
Background Checks Are Used for Many Reasons
Background checks are used for a variety of reasons. For example, they may be employed in the following scenarios:
Apartments include background checks in their application process
Employers may require background checks, particularly for positions that require security clearance
Schools and daycares require background checks to ensure teachers and staff are not a risk to children
Firearms dealers often required background checks
Banks and other financial institutions pay close attention to credit history in background checks
You must consent to a background check and have the right to refuse one. However, if you believe there may be inaccuracies in your report, it may be in your best interests to order a background check on yourself. You can then assess what damaging errors need to be fixed and contact an experienced background check attorney.
Berger Montague Is the Best FCRA Firm in the Country
Since 1970, our firm has secured over $36 billion in verdicts and settlements across individual and class action lawsuits. We are pioneers in consumer protection litigation, and we know the ins and outs of the FCRA better than anyone.
With over 50 years of experience and 65 lawyers representing clients throughout the United States, we routinely secure more than $100,000 in settlements for consumers whose rights have been violated due to credit reporting and background check errors.
Not only can we help you secure compensation and get your personally-identifying information fixed, but we also ensure that the negligent methods of background check companies stop. We ensure that agencies and companies change the way they access, gather, and report data.
You Need Representation From an Experienced Background Check Attorney in Seattle
Thousands of people are harmed by background check errors. Under the FCRA, you may be able to hold background check companies accountable for errors in your report.
If you are facing persistent errors in your background check that are affecting your housing and job opportunities, you may benefit from having an experienced Seattle background check attorney advocate on your behalf.
We work on a contingency fee basis, which means you pay nothing upfront and nothing if we lose your case. When we win, we only collect a percentage of your eventual settlement or court award. Schedule a consultation today by contacting the team at Berger Montague to discuss the details of your situation.

schedule a
free consultation
"*" indicates required fields
By clicking SUBMIT you agree to our Terms of Use and Privacy Policy and you are providing express consent to receive communications from Berger Montague via calls, emails, and/or text messages.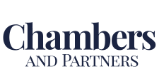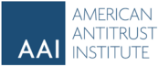 On the Cutting Edge of the Profession
Legal Intelligencer