There are many situations in which you may need to agree to a background check. Perhaps you are applying for a promising job, or maybe you are interested in coaching your child's soccer team and need to pass a background check to be approved.
You may be surprised to learn that the information contained within your background check may be false, inaccurate, or misleading. When this happens, you may need the help of a highly experienced Washington, D.C., background check attorney at Berger Montague.
With our firm by your side, you can address false information on your background check so that your life is not further impacted by someone else's mistake or error. Contact our office for a free consultation today to get started on your case.
What Information Do Background Checks Contain in Washington, D.C.?
There are many different instances in which you may require a background check. It's likely that you have already gone through several background checks in your life. Many employers are required to run background checks before hiring you.
Information used in background checks originates in a variety of databases, some of which are governmental databases at the state or federal level. Some of the most common information contained in background checks in Washington, D.C., includes:
Education status
Reporting of felony convictions
Reporting of misdemeanor convictions
Employment history
Motor vehicle and license information
Tax liens and judgments
Identity information
Reporting of bankruptcy filings
These are just a few of the more common types of information you might find on a background check. For this reason, given the sensitive nature contained in background checks, it is easy to see how inaccuracies in your background check could have a devastating impact on your life.
The Importance of Accurate Background Checks
Background checks can be conducted in numerous situations. You may be interested in applying for a new job, applying for housing, requesting lines of credit, or even participating as a leader in your child's extracurricular activities. False or misleading information on your background check could have a negative impact on your ability to get approved for these opportunities.
For example, if you were applying to work as a nurse, but your background check returned that you were convicted of a violent felony, you would be passed over for the position. If your background check is inaccurately reflecting this felony conviction, you need to take action to get this mistake removed from your background check.
This is just one example of how your life could be affected by improper or inaccurate information on a background check. If you have concerns that your background check returned information that could be devastating to your life, it is important to reach out to a background check lawyer in Washington, D.C., for legal guidance and support.
Common Issues With Washington, D.C., Background Checks
There are many types of mistakes that could show up on your background check. When potential landlords, utility service providers, and employers are reviewing your background check, it is essential that this information be accurate.
Some of the more common issues found with background checks in Washington, D.C., include:
Including someone else's convictions on your report
Including someone else's sex offender record on your report
Falsely stating that you were convicted of a felony when really you were only convicted of a misdemeanor or lesser charge
Including non-criminal offenses that are older than seven years
Including collections accounts on your report that do not belong to you
Erroneous bankruptcy filings
Incorrect personal information, including Social Security number, address, or phone number
Reporting you as deceased
Employer Rules for Background Screening in Washington, D.C.
When employers are running background checks, there are specific rules they must follow under the Fair Credit in Employment Amendment Act of 2016. These include:
Being prohibited from inquiring about an applicant's criminal history in the initial employment application process
Being prohibited from requiring someone to pay for their own background check or arrest records
Being prohibited from running a background check unless a conditional offer of employment was made
Employers are also prohibited from running credit reports on prospective job candidates unless:
The job prospect is applying for a position with the police department
The job prospect is applying for a position with the Office of the D.C. Chief Financial Officer
A state or federal statute requires a credit check
The job prospect is applying for a position with a financial institution of any kind
The position in question requires security clearance under Washington, D.C., law
Disclosures are required by the Board of Ethics and Accountability
Employers will be required to inform potential job candidates about what information they are seeking in the background check, what information it may contain, and how they will use their background check once it has been obtained.
Before employers have the authority to run a background screening, they must have your written consent. If an employer decides not to hire you based on the information in your background check, they will be required to tell you about their decision, provide you with a copy of the report on which they relied, and dispose of your information accordingly.
What Can You Do if the Information on Your Background Check Is Inaccurate?
Once you discover that information on your background check is misleading, false, or inaccurate, you need to take steps to address this issue. One of the top ways your background check attorney in Washington, D.C., could help you get these issues resolved is by pursuing the credit reporting agencies and background check companies who have provided this information.
Contacting courts, creditors, or other sources of information listed on your credit report or other contacts via your background check will often do little to resolve the issue.
Even though the reports can make it seem like the court or someone else is misreporting information about you, the problem often originates with the credit reporting agency or background check company mixing you up with another person who may have a similar name, Social Security number, or date of birth.
Working with a qualified attorney to get the credit reporting bureaus and background check companies to correct your report is often the only way to ensure that information is corrected and removed as needed.
Pursuing Financial Damages
If credit reporting bureaus and background check companies make false reports about you or fail to correct their errors, you may be entitled to financial compensation under the Fair Credit Reporting Act (FCRA), including:
Out-of-pocket damages
Damages for emotional distress
Statutory damages
Punitive damages
Your attorney's fees and costs
We know you just want your information fixed, but you may not know just how valuable your case is. We have settled numerous cases involving credit report errors for more than $100,000. Your Washington, D.C., background check attorney may be able to help you recover damages through civil action against negligent credit reporting bureaus for FCRA violations.
Contact a Washington, D.C., Background Check Attorney Today
If you recently agreed to a background check and discovered that the information contained was misleading, false, or inaccurate, you may need to take steps to address these errors. The best way to do that is to work with a consumer protection attorney.
Our firm works on a contingency fee basis, which means we do not collect anything unless and until we win your case. Then, we will take an agreed-upon percentage of your settlement or court award. If we lose your case, we take nothing. Similarly, if your case goes to court and we win the other party will cover your litigation fees.
Contact a respected Washington, D.C., background check lawyer at Berger Montague to schedule your no-cost, risk-free consultation today. If we are able to take on your case, we will help you hold the appropriate party accountable and fix any mistakes so that you can get back to your life.

schedule a
free consultation
"*" indicates required fields
By clicking SUBMIT you agree to our Terms of Use and Privacy Policy and you are providing express consent to receive communications from Berger Montague via calls, emails, and/or text messages.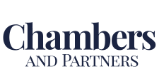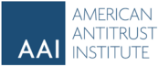 On the Cutting Edge of the Profession
Legal Intelligencer