Overview
Table of Contents
Berger Montague is investigating potential class action lawsuits on behalf of California employees who worked more than six days in a row without overtime pay.
About the case
In 1999, California passed the Eight-Hour-Day Restoration and Workplace Flexibility Act. Under this law, employers are prohibited from requiring an employee to work more than six days in a row. If an employee does work for more than six days in a row, the first eight hours worked on the seventh day must be compensated at 1.5x the normal hourly wage. Any time worked beyond the first eight hours must be compensated at 2x the normal hourly wage.
Does the law apply to all California employees?
No. The law applies to all full-time California employees as long as they're not:
Working under a collective bargaining agreement
A doctor, surgeon, private school teacher, or computer software employee
Already exempt from overtime under the administrative, executive, or professional exemption
This law does not apply to part-time employees.
Previous California 7th day overtime settlements
There have been numerous California 7th day overtime class action settlements over the past several years:
Lowe's: In June 2011, Lowe's Home Improvement Warehouse Inc. agreed to pay $600,000 to a proposed class of former employees who accused the company of consistently requiring them to work more than seven consecutive days without overtime pay.
CVS: In February 2016, CVS Pharmacy Inc. paid $7.4 million to more than 1,600 pharmacists to end three separate class actions accusing the company of illegally forcing employees to work seven days in a row without overtime pay.
If you are a California employee who has worked more than six days in a row without overtime pay, contact Berger Montague. You may be able to file a class action lawsuit.
Do I have to pay to consult with an attorney?
We are happy to talk with you about your potential claims free of charge. If we decide to represent you in a lawsuit, we will enter into a written contingent fee agreement with you. A contingent fee agreement means we only get paid if we win, and that we will receive our fees from the amount paid by the Defendant in the case.
Please contact us to discuss the details of your case. You may:
Use the contact form on this page
Email

[email protected]

schedule a
free consultation
"*" indicates required fields
By clicking SUBMIT you agree to our Terms of Use and Privacy Policy and you are providing express consent to receive communications from Berger Montague via calls, emails, and/or text messages.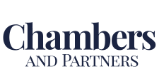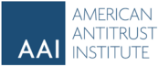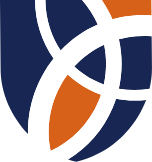 On the Cutting Edge of the Profession
Legal Intelligencer
Sign Up
For Our Newsletter