Overview
Table of Contents
Berger Montague is investigating potential class action lawsuits on behalf of women who claim they are performing the same work as their male counterparts but are being paid less because of their gender. This is a violation of the Equal Pay Act.
What is the Equal Pay Act?
The Equal Pay Act ("EPA") was passed in 1963 and requires that men and women be given equal pay for equal work in the same establishment. The jobs do not have to be identical, but they must be substantially equal. Specifically, the EPA states that employers may not pay unequal wages to men and women who perform jobs that require substantially equal skill, effort, and responsibility under similar working conditions within the same establishment. It is job content, not job titles, that matter. Pay differences are permitted when they are based on seniority, merit, or quantity or quality of production.
What are my rights under the Equal Pay Act?
Under the EPA, you are entitled to equal pay for equal work, regardless of gender. All forms of pay are covered by this law, including:
Salary
Overtime Pay
Bonuses
Stock Options
Profit Sharing and Bonus Plans
Life Insurance
Vacation and Holiday Pay
Cleaning or Gasoline Allowances
Hotel Accommodations
Reimbursement for Travel Expenses
Benefits
If there is a wage gap between men and women, employers must raise wages to close the wage gap. They cannot reduce either person's wages.
What do I have to prove in a pay discrimination lawsuit?
In a pay discrimination lawsuit, you must prove that you are receiving less pay than your male counterparts even though your positions require equal levels of:
Skill: Measured by factors such as experience, ability, education, and training required to perform the job. This issue applies to what skills are required for the job, not what skills each employee may have. For example, two accountants could be considered equal under the EPA even if one of them has a master's degree in art history, since that degree is not required for the job.
Effort: The amount of physical or mental exertion needed to perform the job. For example, assume two salespeople working at an electronics store are both responsible for selling products, but one of them is required to help customers carry heavy items to their car. This employee's job requires more physical effort and may merit higher wages.
Responsibility: The degree of accountability required in performing the job. For example, say a coffee shop has two managers, and one of them is responsible for taking inventory and creating weekly staff schedules. This manager has more responsibility and therefore may earn more. However, a simple duty such as turning off the shop's lights is not a large enough responsibility to justify a wage gap.
Which industries are most affected by pay discrimination?
Wage discrimination can occur in any industry, but the following industries often have wage gaps between male and female employees:
Agriculture
Installation
Maintenance and Repair
Industrial Work
Construction
Office Management
Sales
Transportation
Business and Financial Operations
Natural and Social Sciences
Security and Protective Services
Education
Computer and Information Technology
Have pay discrimination lawsuits been successful in the past?
Yes. In October 2011, Dolgencorp Inc., parent company of discount retailer Dollar General, agreed to pay an $18.75 million settlement to a class of current and former female Dollar General store managers who claimed they were not paid as much as their male counterparts because of their gender.
In August 2015, Daiichi Sankyo Inc. paid $8.2 million to settle a class action in California federal court with nearly 1,400 female employees who said the drug company paid them less than their male peers.
If you are performing the same work as your male coworkers but are being paid less, contact Berger Montague. We will explain what's involved in filing a pay discrimination lawsuit.
Do I have to pay to consult with an attorney?
We are happy to talk with you about your potential claims free of charge. If we decide to represent you in a lawsuit, we will enter into a written contingent fee agreement with you. A contingent fee agreement means we only get paid if we win, and that we will receive our fees from the amount paid by the Defendant in the case.
Please contact us to discuss the details of your case. You may:
Use the contact form on this page
Email

[email protected]

schedule a
free consultation
"*" indicates required fields
By clicking SUBMIT you agree to our Terms of Use and Privacy Policy and you are providing express consent to receive communications from Berger Montague via calls, emails, and/or text messages.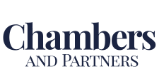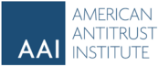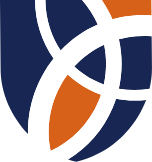 On the Cutting Edge of the Profession
Legal Intelligencer
Sign Up
For Our Newsletter