Overview
Table of Contents
Berger Montague is investigating potential class action lawsuits on behalf of government contract workers who were not paid a prevailing wage while working on public works projects.
What is a prevailing wage?
A prevailing wage is an hourly rate paid to employees who work on certain government projects. The wage amount is determined at the state level but is usually higher than state or federally-mandated minimum wage rates. In addition to an hourly rate, prevailing wages also include an overtime rate and fringe benefits such as health insurance, educational assistance, and retirement planning services.
Prevailing wage laws require contractors on public works projects to pay their government contract workers at least the locally prevailing wages and fringe benefits paid on similar projects in the area. In 1891, Kansas became the first state to pass a prevailing wage law. Several other states followed suit, and in 1931, Congress passed the Davis-Bacon Act. This was the first federal law establishing the prevailing wage rule.
The Davis-Bacon Act requires payment of wages "prevailing" in a local area to workers on federally financed construction projects worth at least $2,000. Under Davis-Bacon, the prevailing rate is the rate paid to at least 50% of workers in a construction occupation for a local area.
Individual states, counties, and cities also have their own prevailing wage legislation, and the policies are often very different from one another. Wage rates might be set as the local union wage rate, the average wage for local construction workers, or a combination of the two.
Which states have prevailing wage laws?
Currently, 32 states have prevailing wage laws:
Alaska (AK)
Arkansas (AR)
California (CA)
Connecticut (CT)
Delaware (DE)
Hawaii (HI)
Illinois (IL)
Indiana (IN)
Kentucky (KY)
Maine (ME)
Maryland (MD)
Massachusetts (MA)
Michigan (MI)
Minnesota (MN)
Montana (MT)
Nebraska (NE)
Nevada (NV)
New Mexico (NM)
New York (NY)
Ohio (OH)
Oregon (OR)
Pennsylvania (PA)
Rhode Island (RI)
Tennessee (TN)
Texas (TX)
Vermont (VT)
Washington (WA)
West Virginia (WV)
Wisconsin (WI)
Wyoming (WY)
How do I know if I qualify for a prevailing wage?
Typically, prevailing wages apply in skilled trade industries such as construction, demolition, remodeling, and renovation, where government contract workers are employed on a government project.
Previous prevailing wage settlements
Numerous lawsuits have been filed in recent years on behalf of government contract workers who claim they did not receive prevailing wages:
MDG: In June 2014, MDG Design & Construction LLC paid $3.8 million in back wages and benefits to construction workers and $1.1 million in back wages to other laborers after federal investigators found that the New York City construction contractor did not pay required prevailing wages and submitted inaccurate payroll records.
SimplexGrinnell: In April 2015, SimplexGrinnell LP paid its building fire alarm system maintenance public contract workers $9.5 million to settle a class action alleging that the company underpaid for testing and inspection work on public contracts.
If you are a government contract worker who was not paid a prevailing wage while working on a government project, contact Berger Montague. You may be able to file a class action lawsuit.
Do I have to pay to consult with an attorney?
We are happy to talk with you about your potential claims free of charge. If we decide to represent you in a lawsuit, we will enter into a written contingent fee agreement with you. A contingent fee agreement means we only get paid if we win, and that we will receive our fees from the amount paid by the Defendant in the case.
Please contact us to discuss the details of your case. You may:
Use the contact form on this page
Email

[email protected]

Call 800-419-6044

schedule a
free consultation
"*" indicates required fields
By clicking SUBMIT you agree to our Terms of Use and Privacy Policy and you are providing express consent to receive communications from Berger Montague via calls, emails, and/or text messages.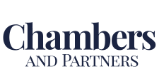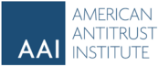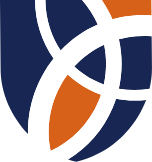 On the Cutting Edge of the Profession
Legal Intelligencer
Sign Up
For Our Newsletter