Overview
Case Number: No. 01-cv-01652
Practice Area: Antitrust
Case Status: Settled
Settlement Amount: $62.3 million
Court: United States District Court for the District of New Jersey
Table of Contents
Berger Montague served as Co-Lead Counsel and obtained $62.3 million in total settlements for a class of direct purchasers of the brand-name drug K-Dur 20, a potassium chloride supplement used to treat patients with depleted potassium. The lawsuit alleged that the defendants, Schering-Plough, Upsher-Smith, and American Home Products, violated federal antitrust law by entering into written, anti-competitive agreements under which Schering-Plough paid its rival generic manufacturers, Upsher-Smith and American Home Products, $60 million to delay the market entry of their generic versions of K-Dur 20. The plaintiffs claimed that as a result of these anticompetitive agreements, purchasers of K-Dur 20 were forced to pay artificially high prices for the drug entity sold as K-Dur 20.
Led by Berger Montague Executive Shareholder David F. Sorensen, the case was litigated in the United States District Court for the District of New Jersey and captioned In re K-Dur Antitrust Litigation, No. 01-1652 (D.N.J.). After the district court dismissed the case at summary judgment, Berger Montague won a key victory and precedent-setting decision when the Third Circuit reversed the district court and revived the case, ruling that "pay for delay" deals should be evaluated under a "quick look" standard. In "pay for delay" agreements, a brand drug company – facing the prospect of competition from a generic rival offering a less expensive, yet identical version of the drug – pays the generic company to delay its market entry, typically in connection with the settlement of patent litigation between the two companies. Government studies have shown that pay-for-delay deals cost the government and the buying public billions of dollars a year.
In the same ruling, the Third Circuit also upheld certification of the direct purchaser class, rejecting arguments that the class had internal conflicts and finding that the plaintiffs' proof of the price-lowering effects of generic entry could be predominantly common to members of the class. In re K-Dur Antitrust Litig., 686 F.3d 197 (3d Cir. 2012). The case was later vacated after the Supreme Court's decision in FTC v. Actavis, Inc., 133 S. Ct. 2223 (2013), which held that the antitrust "rule of reason" standard applied. On remand, however, the Third Circuit reinstated its ruling upholding class certification. In re K-Dur Antitrust Litig., 2013 WL 5180857 (3d Cir. Sept. 9, 2013).
On May 15, 2017, defendants Merck & Co. Inc. and Upsher-Smith Laboratories Inc. agreed to pay a $60.2 million settlement. The settlement received final approval on October 5, 2017. American Home Products, another defendant, had previously settled for $2.1 million, bringing the total aggregate settlement amount to $62.3 million.
In 2017, the American Antitrust Institute presented its Antitrust Enforcement Award to Mr. Sorensen and others for their work on the K-Dur case.
If you or your company has been harmed by anticompetitive conduct or any conduct that you believe violates the antitrust laws, please contact Berger Montague.
About Berger Montague
Berger Montague is a national law firm focusing on complex civil litigation in federal and state courts throughout the United States. For over half a century, Berger Montague has played lead roles in consequential, precedent-setting cases and has recovered over $50 billion for its clients and the classes they have represented. Berger Montague is headquartered in Philadelphia and has offices in Chicago, Minneapolis, San Diego, San Francisco, Toronto, and Washington, D.C.
Meet The Team

schedule a
free consultation
"*" indicates required fields
By clicking SUBMIT you agree to our Terms of Use and Privacy Policy and you are providing express consent to receive communications from Berger Montague via calls, emails, and/or text messages.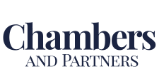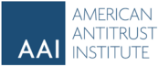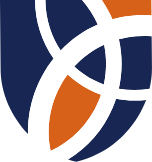 On the Cutting Edge of the Profession
Legal Intelligencer
Sign Up
For Our Newsletter