Overview
Table of Contents
Berger Montague is investigating potential lawsuits on behalf of unpaid interns who should be paid as employees under the Fair Labor Standards Act ("FLSA").
When should interns be paid as employees?
According to the FLSA, a federal law that establishes minimum wage, overtime pay eligibility, recordkeeping, and child labor standards, interns should be paid as employees when they work in the for-profit private sector and do not meet the United States Department of Labor ("DOL") internship criteria.
The DOL's six criteria for determining whether someone is an intern are:
The intern receives training that is similar to training they would be given in an educational environment.
The intern benefits from the internship (rather than the company benefiting from the internship).
The intern does not replace a regular employee and is closely supervised by staff.
The intern's work does not immediately benefit the company.
The intern is not necessarily guaranteed a job at the end of the internship.
The intern and the company both understand that the intern is not entitled to wages.
If an intern works for a for-profit organization and does not meet all of the criteria listed above, they should be paid as an employee.
What kinds of wages are interns entitled to?
If an intern works for a non-profit organization, or if an intern works for a for-profit organization and meets all six of the DOL's internship criteria, then they are not considered an employee and are not entitled to any wages.
However, if an intern works for a for-profit organization and does not meet all of the DOL's criteria, then they are considered an employee and should be paid at least the minimum wage, plus overtime compensation for hours worked over forty in a workweek.
Which industries are the biggest culprits of illegal unpaid internships?
The entertainment, fashion, and media industries are most prone to illegal unpaid internships. However, any for-profit company that hires unpaid interns may be violating the FLSA.
Previous illegal unpaid internship settlements
Numerous illegal unpaid internship class action lawsuits have settled over the last several years.
NBCUniversal: In June 2015, NBCUniversal Inc. received final approval to pay $6.4 million to settle a putative class and collective action filed by former unpaid interns at MSNBC and Saturday Night Live who said they should have been paid.
Lions Gate: In September 2015, Lions Gate Entertainment Corp. agreed to pay $1.3 million to settle a proposed collective and class action minimum wage lawsuit brought by former unpaid interns for The Wendy Williams Show.
Viacom: In January 2016, Viacom Inc. received final approval to pay $1.6 million to settle class action assertions brought by former interns who claimed they were unlawfully denied minimum wage pay.
If you are a current or former unpaid intern who believes you should be paid as an employee, contact Berger Montague. You may be able to file a class action lawsuit.
Do I have to pay to consult with an attorney?
We are happy to talk with you about your potential claims free of charge. If we decide to represent you in a lawsuit, we will enter into a written contingent fee agreement with you. A contingent fee agreement means we only get paid if we win, and that we will receive our fees from the amount paid by the Defendant in the case.
Please contact us to discuss the details of your case. You may:
Use the contact form on this page
Email

[email protected]

Call 800-419-6044

schedule a
free consultation
"*" indicates required fields
By clicking SUBMIT you agree to our Terms of Use and Privacy Policy and you are providing express consent to receive communications from Berger Montague via calls, emails, and/or text messages.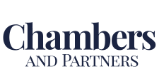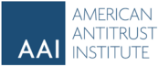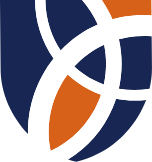 On the Cutting Edge of the Profession
Legal Intelligencer
Sign Up
For Our Newsletter