Overview
Table of Contents
Berger Montague is investigating potential claims on behalf of individuals in certain states who had their telephone calls recorded without their consent.
About the case
Several hotels, banks, utility companies, and debt collectors have been sued for allegedly recording phone calls without an individual's permission. In California, Connecticut, Florida, Illinois, Maryland, Massachusetts, Nevada, New Hampshire, Pennsylvania, and Washington, it is illegal to monitor or record confidential communications, including telephone conversations. This means that all parties must consent to the telephone conversation being recorded. Otherwise, the party that records the conversation violates the law and may have to pay money in a lawsuit. A lawsuit may also stop companies from continuing this illegal practice.
How do I know if my call was recorded?
While it is difficult to detect if your phone call is being recorded, there are some things you can keep in mind:
Listen to any pre-recorded message prior to a conversation with a company. Companies often alert individuals that their call will be recorded. In these situations, always assume your call is being recorded.
Listen for any periodic beeps or other audible signals. For example, an individual may hear a faint beep every ten seconds.
Listen for sounds that appear to be an issue with the phone connection, such as crackling or static. This type of sound may indicate interference caused by a recording device.
If you are not sure, simply ask the person on the other end if the call is being recorded. Being made aware that the call is being recorded after the fact or in the middle of a call does not affect your ability to sue.
Have illegal phone recording class action lawsuits been successful in the past?
Yes. In June 2015, Six Continents Hotels Inc. agreed to pay a settlement of $11.7 million to a class that sued the company for allegedly recording their customer service phone calls without permission.
If you are a resident of one of the listed states and believe you had a call recorded without your consent, please contact Berger Montague We will investigate your potential claim, and we may be able to bring a lawsuit against the offending party for their invasion of your privacy.
Do I have to pay to consult with an attorney?
We are happy to talk with you about your potential claims free of charge. If we decide to represent you in a lawsuit, we will enter into a written contingent fee agreement with you. A contingent fee agreement means we only get paid if we win, and that we will receive our fees from the amount paid by the Defendant in the case.
Please contact us to discuss the details of your case. You may:
Use the contact form on this page
Email

[email protected]

Call 800-419-6044

schedule a
free consultation
"*" indicates required fields
By clicking SUBMIT you agree to our Terms of Use and Privacy Policy and you are providing express consent to receive communications from Berger Montague via calls, emails, and/or text messages.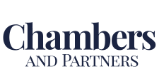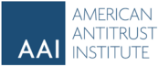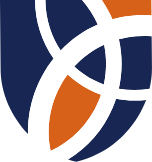 On the Cutting Edge of the Profession
Legal Intelligencer
Sign Up
For Our Newsletter