Overview
Table of Contents
Berger Montague is investigating potential class action lawsuits on behalf of workers who travel between job sites without pay.
When should workers be compensated for travel time?
The Department of Labor ("DOL") states that employees who travel for work during normal business hours should be paid for travel time. This does not include time spent commuting.
Does travel time ever count as overtime? Yes.
Your travel time can be considered overtime if you meet the following requirements:
You work more than 40 hours per week
You perform compensable travel time (driving between job sites, office locations, meetings, homes, etc.).
You are a non-exempt employee under the Fair Labor Standards Act ("FLSA").
Under the FLSA, a federal law that establishes minimum wage, overtime pay eligibility, recordkeeping, and child labor standards, most employees are entitled to overtime pay at a rate of 1.5x their hourly wage. However, there are "exemptions," or employees who do not qualify for paid overtime.
Exempt employees typically include:
Executives: Anyone whose primary duty is to manage a company or a department within a company
Administrators: Anyone whose primary duty is to manage general business operations
Learned Professionals: Anyone whose work requires advanced knowledge in a particular field
Creative Professionals: Anyone whose work requires imagination and talent in a recognized artistic field
Computer Professionals: Anyone employed as a computer systems analyst, computer programmer, software engineer, or other similar professions
Sales Professionals: Anyone whose primary duty is to make sales and is regularly engaged away from the office
Highly Compensated Employees: Anyone who earns $100,000 or more annually
If you are not an exempt employee and meet the other two requirements, your travel time can be considered overtime.
Which jobs qualify for travel time compensation?
Travel time compensation apples to a number of jobs and industries, but some common examples include:
Copier/printer technicians
Store inventory workers
Cable and internet installers
Data collection solicitors
In-home repair service technicians
Store merchandisers/retail representatives who travel between retail stores to make sure products are properly displayed
Company truck repairmen
Construction equipment repairmen
Utility and power technicians
Door installers
If your job requires you to travel between worksites and you do not receive travel time payment, contact Berger Montague. You may be able to file a class action lawsuit.
Do I have to pay to consult with an attorney?
We are happy to talk with you about your potential claims free of charge. If we decide to represent you in a lawsuit, we will enter into a written contingent fee agreement with you. A contingent fee agreement means we only get paid if we win, and that we will receive our fees from the amount paid by the Defendant in the case.
Please contact us to discuss the details of your case. You may:
Use the contact form on this page
Email

[email protected]

Call 800-419-6044

schedule a
free consultation
"*" indicates required fields
By clicking SUBMIT you agree to our Terms of Use and Privacy Policy and you are providing express consent to receive communications from Berger Montague via calls, emails, and/or text messages.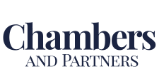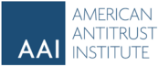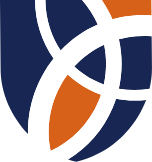 On the Cutting Edge of the Profession
Legal Intelligencer
Sign Up
For Our Newsletter