Overview
Table of Contents
Berger Montague is investigating potential class action lawsuits on behalf of real estate appraisers and assessors who did not receive overtime pay.
What is a real estate appraiser?
Real estate appraisers, also called real estate assessors, estimate the value of land and any buildings on that land before it is sold, mortgaged, taxed, insured, or developed.
Real estate appraisers and assessors typically perform the following duties:
Check public records to ensure the legal descriptions of real estate properties are accurate
Inspect new and existing properties
Take photos of properties' interiors and exteriors
Evaluate similar nearby properties to help calculate values
Write property value reports
Collect and maintain data on each real estate property
While real estate appraisers and real estate assessors perform similar duties, they do have some differences:
Real estate appraisers usually value one property at a time and often specialize in a certain type of real estates, such as commercial or residential.
Real estate assessors value properties for property tax assessments and usually work for local governments. Unlike appraisers, real estate assessors often value an entire neighborhood of homes at once.
Why aren't real estate appraisers and real estate assessors receiving overtime pay?
Under the Fair Labor Standards Act ("FLSA"), a federal law that establishes minimum wage, overtime pay eligibility, recordkeeping, and child labor standards, most employees in the private sector and federal, state, and local governments are entitled to overtime wages. The FLSA defines "overtime" as working more than 40 hours per week.
However, there are "exemptions," or employees who do not qualify for paid overtime. Many employers have misclassified real estate appraisers and real estate assessors as exempt employees when in reality they are non-exempt employees under the FLSA and do qualify for overtime wages.
If you are a current or former real estate appraiser or assessor and believe you were wrongfully denied overtime pay, contact Berger Montague. You may be able to file a class action lawsuit.
Previous real estate appraiser and assessor unpaid overtime settlements
Multiple real estate appraisers and assessor unpaid overtime class action lawsuits have been settled over the past several years.
JPMorgan: In October 2014, JPMorgan Chase & Co. agreed to pay $2.4 million to resolve a putative class action alleging the company incorrectly classified commercial real estate appraisers as exempt from overtime.
Bank of America: In August 2015, Bank of America Corp.'s appraisal subsidiary, Landsafe Appraisal Services Inc., agreed to pay $36 million to settle a class action accusing the company of misclassifying residential real estate appraisers as exempt from overtime.
Do I have to pay to consult with an attorney?
We are happy to talk with you about your potential claims free of charge. If we decide to represent you in a lawsuit, we will enter into a written contingent fee agreement with you. A contingent fee agreement means we only get paid if we win, and that we will receive our fees from the amount paid by the Defendant in the case.
Please contact us to discuss the details of your case. You may:
Use the contact form on this page
Email

[email protected]

Call 800-419-6044

schedule a
free consultation
"*" indicates required fields
By clicking SUBMIT you agree to our Terms of Use and Privacy Policy and you are providing express consent to receive communications from Berger Montague via calls, emails, and/or text messages.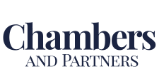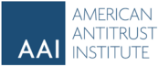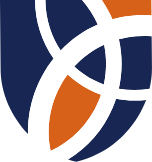 On the Cutting Edge of the Profession
Legal Intelligencer
Sign Up
For Our Newsletter