Overview
Table of Contents
Berger Montague is investigating potential class action lawsuits on behalf of supermarket managers who did not receive accurate overtime pay.
About the case
Many supermarket managers who work more than 40 hours per week have not been receiving proper overtime wages for one of two reasons:
They are on a fluctuating workweek schedule
They've been misclassified as exempt employees under the Fair Labor Standards Act ("FLSA").
What is a fluctuating workweek schedule?
Under federal law, some workers can be paid on a fluctuating workweek schedule, meaning they are paid the same amount of money each week, regardless of how many hours they work. People who work on a fluctuating workweek schedule are only entitled to 0.5x their hourly wage for any overtime they work. There are strict requirements for who qualifies to be paid on a fluctuating workweek schedule, and some supermarkets are improperly paying their managers on this schedule to avoid paying correct overtime wages.
What is an exempt employee?
According to the FLSA, a federal law that establishes minimum wage, overtime pay eligibility, recordkeeping, and child labor standards, most employees are entitled to overtime pay at a rate of 1.5x their hourly wage. However, there are "exemptions," or employees who do not qualify for paid overtime. Some supermarkets have misclassified their managers as exempt employees when in reality they are non-exempt employees under the FLSA and do qualify for overtime wages.
If you are a current or former supermarket manager who worked overtime and only received paid half-time or no overtime wages, contact Berger Montague. You may be able to file a class action lawsuit.
Previous supermarket manager overtime wage settlements
Numerous supermarket manager overtime wage class and collective action lawsuits have been settled over the last few years.
Kroger: In May 2011, Kroger Limited Partnership I agreed to pay an undisclosed amount to settle a collective action brought by supermarket managers who accused the grocery store chain of violating federal law by misclassifying them as exempt from the FLSA's overtime pay requirements.
Publix: In February 2015, Publix Super Markets Inc. agreed to pay $30 million to settle a collective action alleging the grocery chain failed to pay the required amount of overtime to managers based on a fluctuating workweek calculation method.
Fresh Market: In May 2016, Fresh Market agreed to pay $5 million to settle a FLSA collective action accusing the grocery chain of paying its managers half-time for overtime hours instead of time-and-a-half.
Do I have to pay to consult with an attorney?
We are happy to talk with you about your potential claims free of charge. If we decide to represent you in a lawsuit, we will enter into a written contingent fee agreement with you. A contingent fee agreement means we only get paid if we win, and that we will receive our fees from the amount paid by the Defendant in the case.
Please contact us to discuss the details of your case. You may:
Use the contact form on this page
Email

[email protected]

Call 800-419-6044

schedule a
free consultation
"*" indicates required fields
By clicking SUBMIT you agree to our Terms of Use and Privacy Policy and you are providing express consent to receive communications from Berger Montague via calls, emails, and/or text messages.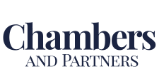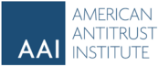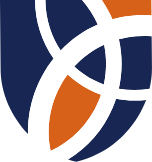 On the Cutting Edge of the Profession
Legal Intelligencer
Sign Up
For Our Newsletter