Overview
Table of Contents
Berger Montague is investigating potential class and collective action lawsuits on behalf of current and former insurance investigators who claim they were not paid overtime.
About the case
The Fair Labor Standards Act ("FLSA") requires that employers pay overtime for each hour their employees work in excess of 40 per week, but it exempts "any employee employed in a bona fide executive, administrative, or professional capacity." 29 U.S.C. § 213(a)(1).
In 2010, Samuel Calderon brought a collective action under the FLSA in federal district court on behalf of himself and a proposed class of all persons who were or had been employed by GEICO as insurance investigators. Calderon v. GEICO General Ins. Co., 809 F.3d 112 alleged that GEICO improperly classified the insurance investigator position as exempt from overtime under the FLSA.
On December 23, 2015, the 4th Circuit in the case said investigators were owed overtime because their primary duty of conducting factual investigations was not directly related to management or general business.
Insurance investigators' primary job is to adjust insurance claims by investigating, assessing, and resolving them. An investigation might entail steps such as interviewing witnesses, taking photographs, and reviewing property damage.
Other names for the insurance investigator position include:
Field Investigator
Fraud Investigator
SIU Investigator
Claims Adjuster
If you are a current or former insurance investigator who did not receive overtime pay, contact Berger Montague. You may be able to file a lawsuit for your unpaid wages.
Do I have to pay to consult with an attorney?
We are happy to talk with you about your potential claims free of charge. If we decide to represent you in a lawsuit, we will enter into a written contingent fee agreement with you. A contingent fee agreement means we only get paid if we win, and that we will receive our fees from the amount paid by the Defendant in the case.
Please contact us to discuss the details of your case. You may:
Use the contact form on this page
Email

[email protected]

schedule a
free consultation
"*" indicates required fields
By clicking SUBMIT you agree to our Terms of Use and Privacy Policy and you are providing express consent to receive communications from Berger Montague via calls, emails, and/or text messages.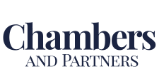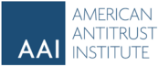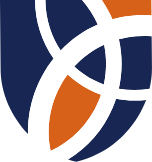 On the Cutting Edge of the Profession
Legal Intelligencer
Sign Up
For Our Newsletter